Project Polunin: Icarus, The night before the Flight / Tea or Coffee / Narcissus and Echo
Choreography Vladimir Vasiliev, Andrey Kaydanovskiy, Sergei Polunin
Produced by the Polunin Partnership in association with Sadler's Wells
Sadler's Wells
–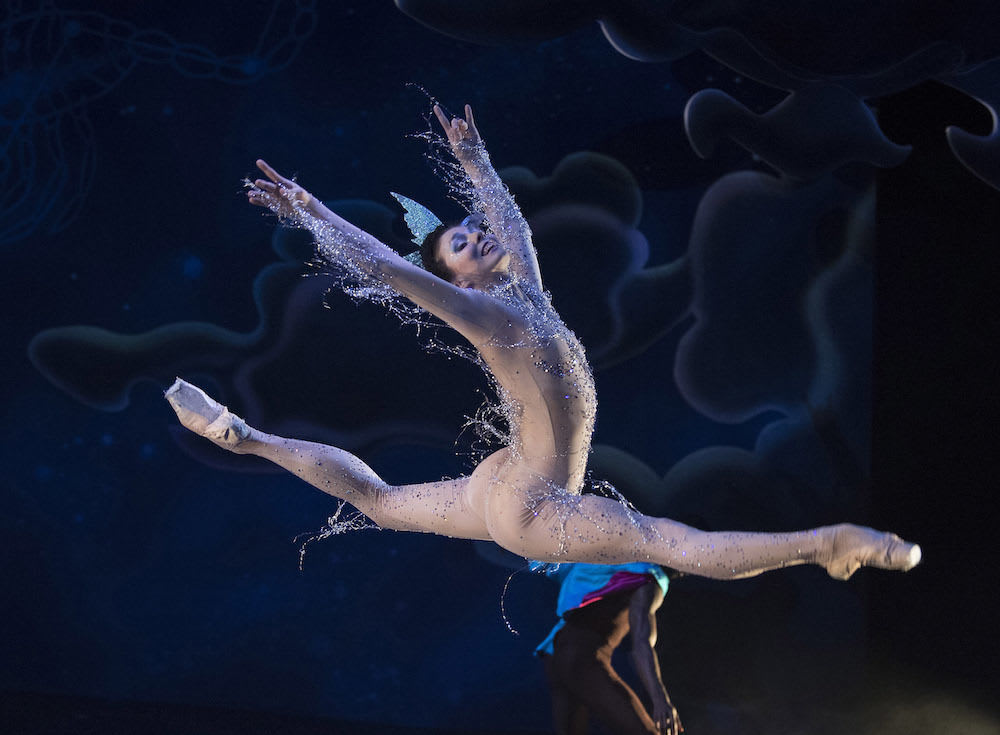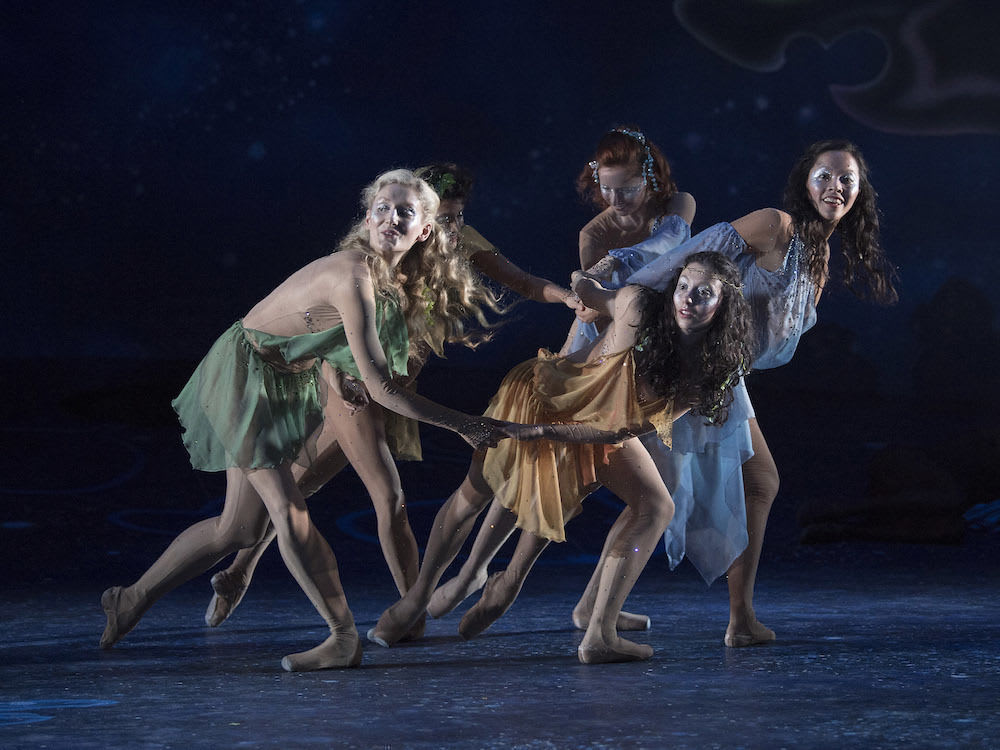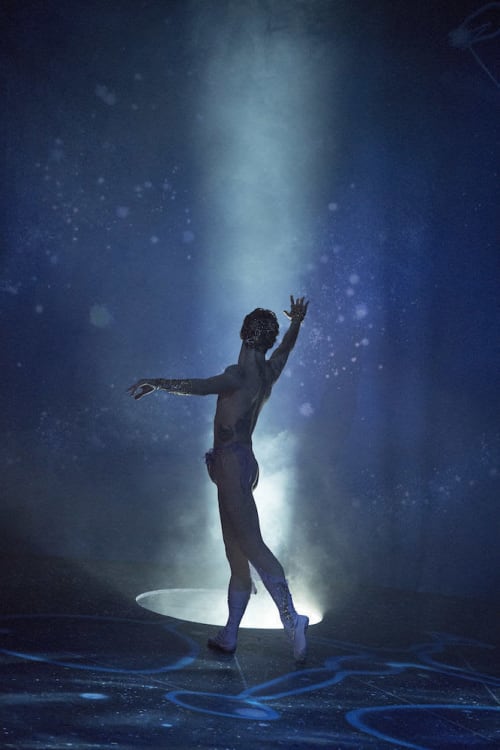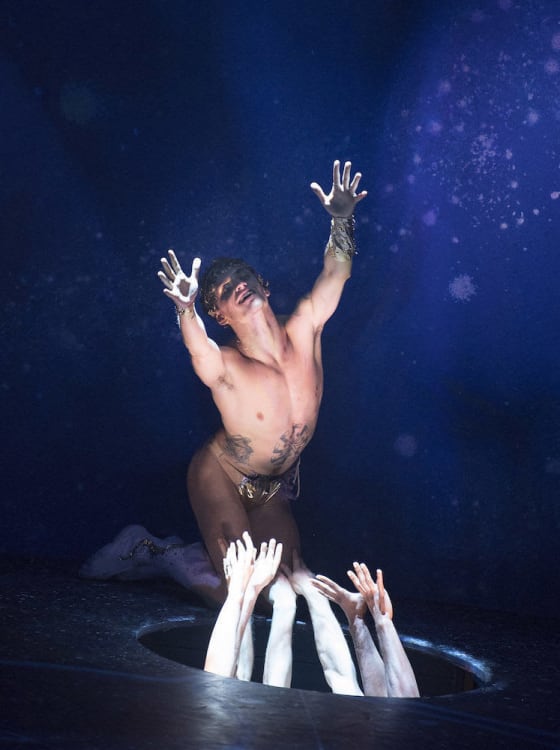 The critics might not like it, but the people will, I recollect reading in one of the many interviews Sergei Polunin has been giving recently, his profile raised by the n million hits on David LaChapelle's YouTube video of Polunin's emotional performance to Hozier's Take Me to Church, and his recently released, fascinating biographical film Dancer. He might just be right about that. The run sold out long ago.
Polunin, naturally gifted classical ballet dancer, frustrated with the ballet world, seeking fresh pastures in cinema and dance theatre, has a new project: "to create new dance and ballet works through the collaboration of dancers with contemporary artists, musicians and choreographers for both stage and film." But too many cooks and all that can muddy the vision.
The evening starts off promisingly enough with a short blast from the Soviet past, former Bolshoi Ballet star Vladimir Vasiliev's Icarus, The night before the Flight in the bravura manner of Spartacus. Seventy-six-year-old Vasiliev, a legendary Spartacus himself, had a wonderful partnership with his wife prima ballerina Ekaterina Maximova. Recreating that era when everything was on a large scale, Polunin and Natalia Osipova, partners in real life, are given soaring choreography to Sergei Slonimsky's grandiose score. Icarus chooses flight over love.
Andrey Kaydanovskiy's equally short contemporary Tea or Coffee brings us to the present. It premièred last year at the Stanislavsky and Nemirovich-Danchenko Moscow Music Theatre, and has something of the Ionesco banal about the scenario. Two couples, a confusion of language, a musical mix, one fluorescent light, the sound of breaking crockery and browned-off relationships.
Osipova and Polunin are back for the final world première major event of the evening, the forty-minute overlong futuristic Narcissus and Echo—with a host of collaborators and the London Metropolitan Orchestra—an epic galactic superhero take on classical mythology.
Based on a concept by David LaChapelle, it has his fingerprints all over it, though composer Ilan Eshkeri is also credited with original concept and writes convincingly of why Narcissus and Echo is a story for the social media addicted of today.
Eshkeri has an extensive portfolio of work for Burberry, Annie Lennox, David Gilmour, Sinead O'Connor, and many others, as well as avant-garde electronica and much film and television work. He wrote the music for Dancer.
Polunin's former Royal Ballet colleagues contribute in several capacities, Jade Hale-Christofi (Take Me to Church choreographer) the solo variations for Polunin, Osipova her own. Five nymphs and four Theban boys pad out the story. But all eyes are on Polunin—Narcissus with his quiver of arrows and Swarovski gem-studded codpiece.
Echoing Jean Cocteau's self-loving jumeaux, his face is projected on to two cloud shapes in the Zodiac heavens: is this a statement about celebrity or fatalistic fantasy? Sleeping draped like a cat over a gleaming planet globe whilst his temporary company cabaret dance about him, Polunin comes alive when dancing with Osipova, or when prancing to his doom.
Light streams from a black hole, his face demonic. Hands reach to grab him, and down he goes to Hades. Shiny-disc-masked figures surround him. Freud would have a field day with this. Is Polunin a club scene Peter Pan lost in space? A man sitting next to me comments waspishly that it is cruise ship entertainment. I think Las Vegas.
Great dancers need great choreography and discernment, but this Disneyfication of his talents does Polunin no favours. He puts his whole heart and physical effort into what excites him, as does Osipova, but the camp kitschiness of the set and costumes, the lush cinematic score, anaesthetise the brain and cauterise the soul. The fall of Icarus, the bane of Narcissus, I sincerely hope is not prophetic.
Polunin claims he wants to be a catalyst for the general public to have a wider involvement in dance, to take ballet out of its specialised realm, to renew his enthusiasm for the form, to cross-fertilise with other art practices, admirable aspirations—time will tell. Narcissus and Echo does not augur well. Fingers crossed. He is too precious a talent to waste.
Reviewer: Vera Liber