Promises, Promises
Music by Burt Bacharach, lyrics by Hal David, book by Neil Simon based on the screenplay of The Apartment by Billy Wilder and I A L Diamond
Aria Entertainment and SENBLA
Southwark Playhouse
–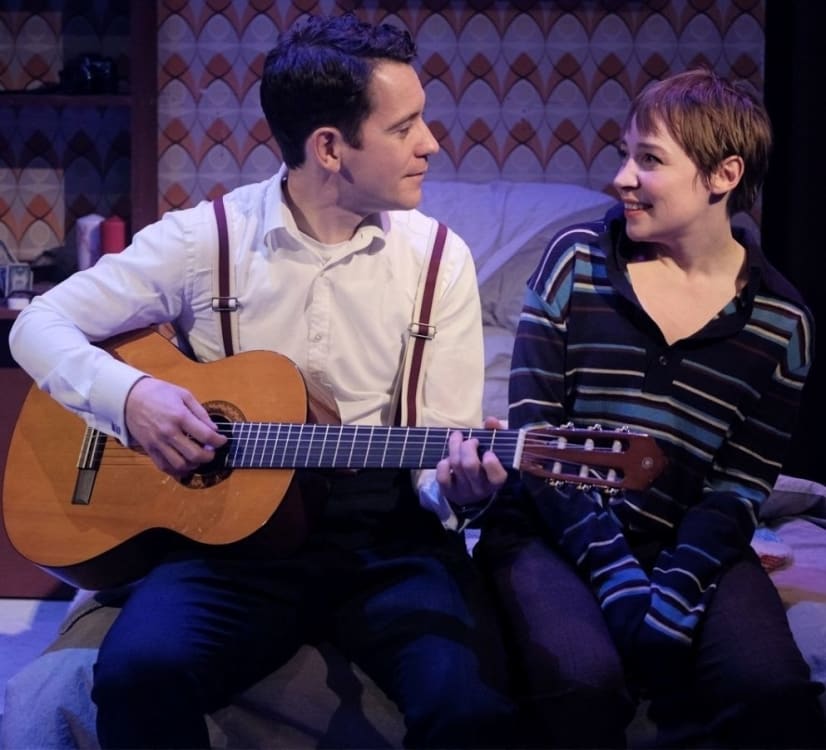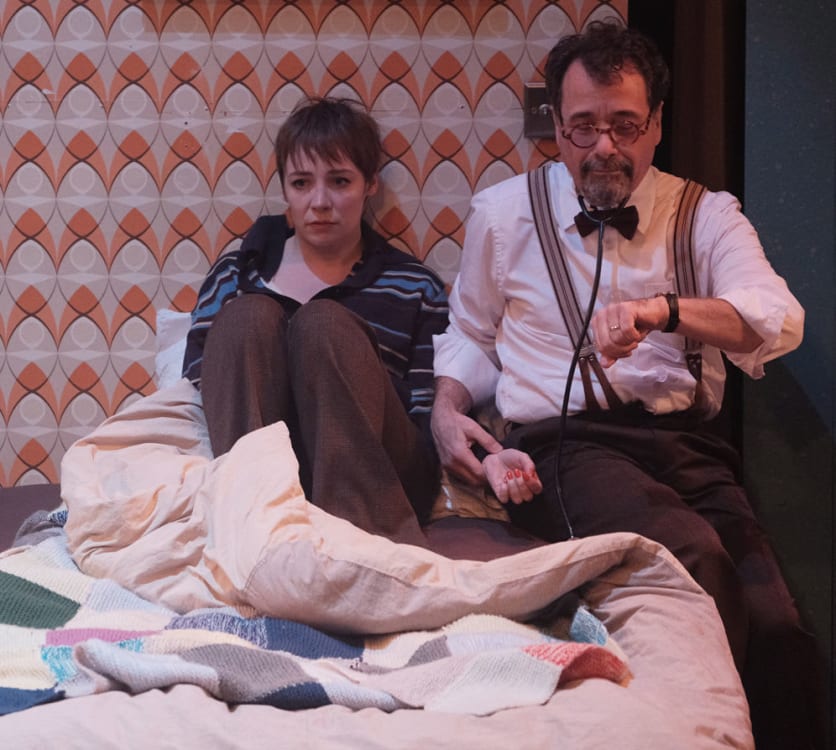 You don't need to be a social historian to know that a 1968 show risks being rather dated in some places. Unfortunately Promises, Promises isn't just dated, it is antediluvian which is really surprising given the show comes from impeccable stock.
It has a book by Neil Simon who wrote Barefoot in the Park and The Odd Couple to name but two, and is based on the screenplay of Billy Wilder's Oscar-winning movie The Apartment.
The music is by Burt Bacharach (credits too many to mention) with lyrics by Hal David, and if you're not familiar with Promises, Promises hits such as "I'll Never Fall in Love Again", you might have heard of their "Alfie" or "Raindrops Keep Falling on My Head".
The near decade between the Wilder film and this show is where the problem lies.
The 1960 film is a classic firmly rooted in the '50s. It is comic and touching but it is also quite dark in its glimpse at corruption in business through its story of young Chuck Baxter, so keen on promotion that he allows executives of the company where he works to use his bachelor apartment for extra-marital assignations.
Promises, Promises is a child of the '60s; a swinging musical, it is almost identical to the film but without the soul, celebrating men abusing power over employees and bimbettes.
Director Bronagh Lagan gives weight to "the backdrop of the sizzling sixties, sexual revolution", but that doesn't save this show from being hopelessly irrelevant and dated. For my money she overlooks the fact that the '60s were about escalating female equality and sexual empowerment not just sexual liberation.
In narrating directly to the audience, Baxter occasionally takes mitigating positions as to his morally dubious career arrangements but generally our hero just "[tries] not to think about it".
Finally it is love rather than scruples that brings the trysting-place for promotion pact to an end when Baxter finds out that Fran Kubelik, the object of his secret affections, is entertained in his apartment.
With just one or two exceptions, the songs are unmemorable. "Where Can You Take a Girl?" sung by four fat, middle aged-men about the paucity of venues for illicit bonking—"In 20 minutes, we'll find happiness… we can be fast"—is memorable for the wrong reasons.
Another low point is the overlong "Turkey Lurkey Time" which lends itself to some energetic choreography (Cressida Carré assisted by Jessica Parker) though really only serves to hold up the plot. If its "Turkey lurkey Christmas … loosey goosey Christmas" are a sauce for the gander type lyrics, they are absent of credibility.
John Guerrasio is engaging in the part of Baxter's neighbour, Dr Dreyfuss, but the role is an inescapable stereotype, an amalgam of every New York, middle-aged, Jewish doctor character ever created.
The 'girls' don't fair much better: either they are bubble-gum-blowing-dumb or they are or vindictive or they are drunk. As the latter, there is a notable comic performance from Alex Young as Marge.
Gabriel Vick is completely adorable as Baxter, with some of the looks and charm of Jack Lemmon who starred in the film. There is a strong performance too from Daisy Maywood who is also a channel for Shirley MacLaine who starred as Fran. They have a chemistry and both sing well and work hard.
Their inevitable happy ending is endearing and much needed, it being three hours since the overture.
Reviewer: Sandra Giorgetti