Proof
David Auburn
Hope Mill Theatre
Hope Mill Theatre, Manchester
–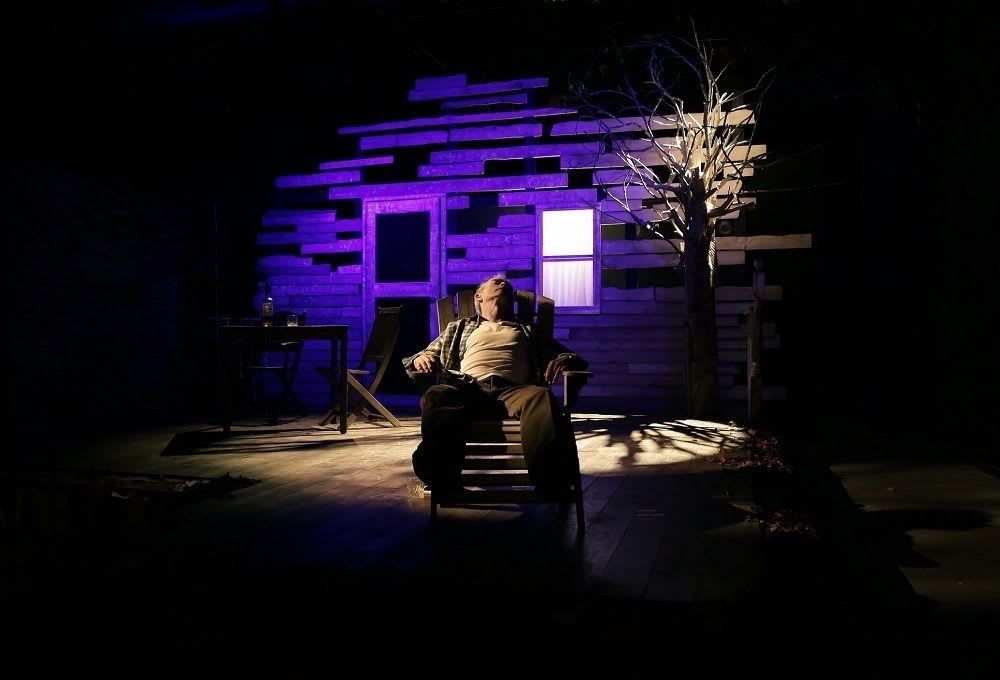 After producing some of the best musicals the region has seen in recent years, Hope Mill makes the leap into drama with David Auburn's prize-winning play Proof.
The attraction of the play for the producers is obvious; it is a modern-day Chekhov with an undertone of familial conflict and resentment and themes of self-sacrifice and bittersweet regret for lost opportunities. It is also surprisingly funny with running gags about mathematicians and physicists being hard-drinking, fast-living renegades, Lucy Jane Dixon's sharp sarcasm and Sam Holland's giddily over-enthusiastic professor.
In his prime, Robert (David Keller) made fantastic advancements in the fields of mathematics and physics but his later years were blighted by a descent into dementia. Although she may have inherited her father's abilities, Catherine (Lucy Jane Dixon) felt obliged to sacrifice her education to look after Robert and, after his death, admits to fears she may share his mentally instability. Hal (Sam Holland) is trying to find whether Robert left any work of value and forms a relationship with Catherine. However, when a challenging new mathematical formula is discovered, the question is raised as to whether Robert or Catherine is the author.
Proof is a challengingly ambiguous play in which the characters do not have straightforward motives. Catherine's sister Claire (Angela Costello) feels guilty at leaving Catherine to shoulder the burden of caring for their father but not so much that she will hesitate to sell the family home. Caring for Robert allowed Catherine the chance to dodge contact with the wider world as she struggled with her growing depression. Catherine has to face the unspoken sexist attitude that Robert is more likely to be accepted as the author of the proof, despite being mentally ill, than a woman with no formal education.
Although most of the characters in the play are young, director Joseph Houston sets a mature, reflective tone. The setting is rustic and the mood autumnal—the house and all of the furniture in Frankie Gerrard's set are made from unpainted wood and the sole tree is bare of leaves. Houston builds the relationships between the characters in a gentle and convincing manner so Hal's doubts about Catherine's abilities become all the more shattering. The moment of Catherine realising her father has again slipped into dementia is captured wordlessly in a beautifully dignified reaction from Lucy Jane Dixon.
Angela Costello and Sam Holland flesh out characters that seem a little underwritten but the evening is dominated by Lucy Jane Dixon. She makes Catherine a fascinating blend of contradictions—concealing fears about her own mental state behind defensive reactions and feigned disinterest yet being imperious even arrogant in declaring her authorship of the mathematical proof.
Proof is a strong and convincing move into drama that proves Hope Mill proves is not just a one-trick pony.
Reviewer: David Cunningham