Protest Song
Tim Price
The Shed (National Theatre)
–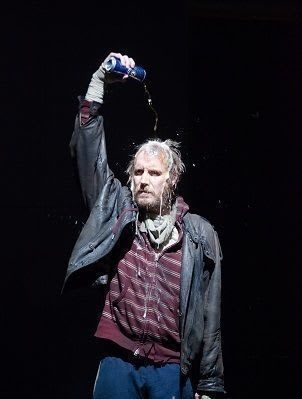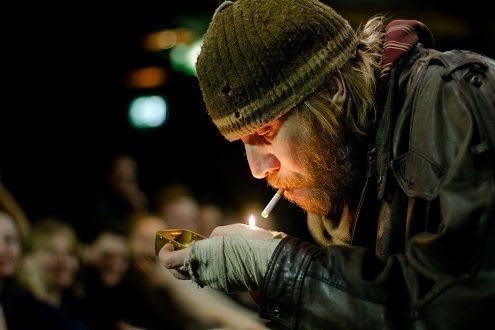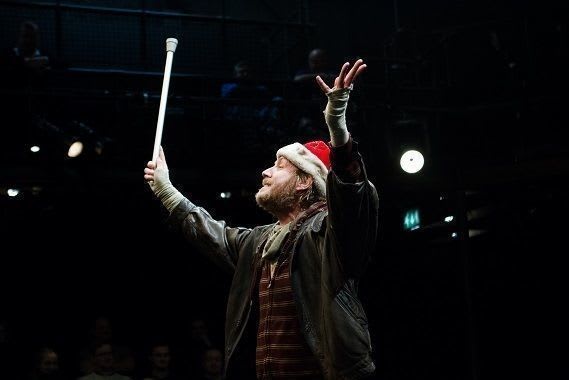 Such is the plausibility of Danny, the rough-sleeping protagonist of Tim Price's solo show, that one wonders whether, like George Orwell, the Welsh playwright might have spent a few nights on the streets for the sake of authenticity.
As Danny makes an initial appearance in the black box of The Shed, you can almost smell the despair and dirt that such misfits leak from horrible clothes, matted hair and the compulsory greasy sleeping bag.
Danny is close to schizophrenic, ready to spew expletives at the slightest hint of uncertainty but aware that it takes politeness if he is to raise the £3.20 from audience members required to pay for a night shelter.
The core of the story is generated by the arrival of Occupy protesters attacking rampant capitalism and corporate greed at Danny's (un)home outside St Paul's Cathedral.
This is a mixed blessing, as the protesters bring Danny a modicum of pride and self-respect as well as food and much-needed company, while at the same time unsettling the vagrant and, despite their liberal views, enforcing rules that lead to friction.
Rhys Ifans gives a bravura performance as the gangling Welshman who spent many years as an ordinary working family man but is now beset by untold reserves of pent-up anger and a persecution complex.
From his shuffling entrance to a spectacularly destructive closure, the Notting Hill actor inhabits his character as if to the manor born, which must also be to the credit of director Polly Findlay as well as a performer at the top of his game. In doing so, in addition to demonstrating high levels of technical skill as a character actor, he also requires an shows the timing and ability to work an audience of a stand-up comedian especially whenever Boris Johnson's name comes up.
Somehow, the depiction of a man that we would all avoid if we passed him in the street becomes heartbreakingly moving but also extremely funny, particularly during a novel Christmas carol sing song.
Whether wheedling and begging, ranting and raving or showing his humanity while telling a tale, Ifans never slips, in an engrossing 75 minutes that illuminates shadowy lives and should make audience members do a sympathetic double take the next time that they pass a down and out.
Reviewer: Philip Fisher