Purple Heart
Bruce Norris
Gate Theatre, Notting Hill
–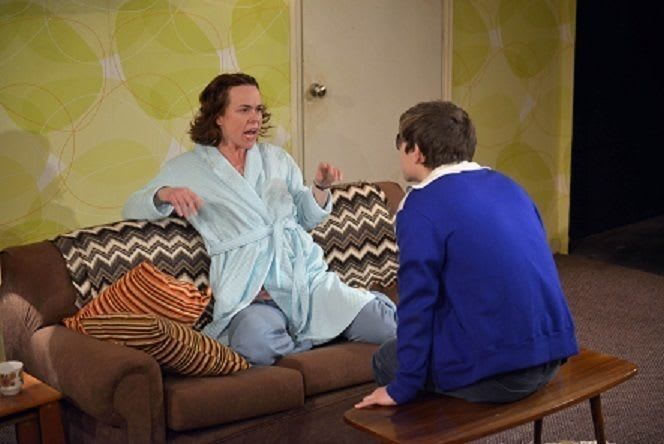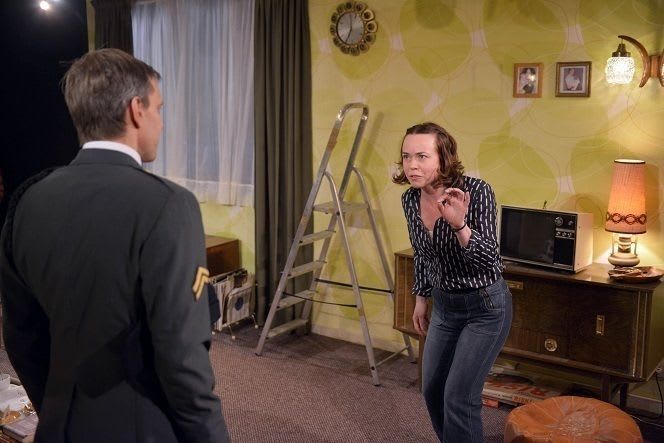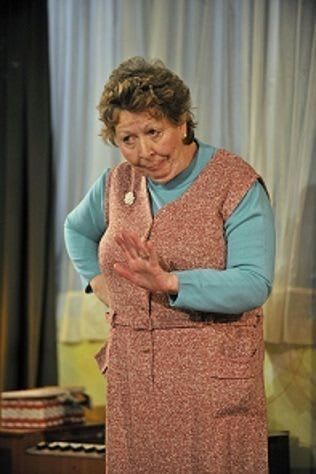 Although it was written before Clybourne Park and The Pain and the Itch, both of which made such an impression on London audiences, this is the UK première of Bruce Norris's play about Vietnam and its aftermath for one dysfunctional family.
Purple Heart was first performed by Chicago's Steppenwolf Company in 2002, thirty years after the dramas that it portrays. It is ostensibly a black comedy but, like this writer's other plays, has deeper intentions that only really become apparent towards the end of its 2¼ hours.
Initially, it focuses on three deeply unhappy and distinctly unconventional members of a grieving family.
The action takes place in the living room of Carla's house, which is seen in voyeuristic traverse as she struggles with many internal demons but a couple of more visible ones.
The depressed widow, well played by Amelia Lowdell, is mourning the loss of her soldier husband Lars, aided more by alcohol than relatives. Her twelve-year-old son Thor, played by a rather mature Oliver Coopersmith, loves his Mum but is also fond of the sound of his own voice, as well as playing tasteless but mischievous tricks.
The cross that they both bear with difficulty is Carla's religious-minded mother-in-law Grace. She is an infuriating busybody who is likely to irritate those offstage as well as on to the extent that one must eventually come to the conclusion that Linda Broughton is delivering a virtuoso performance in the part.
This sanctimonious Holy Roller, representing an American archetype, has an unerring ability to annoy Carla, even though her heart is almost certainly in the right place.
If these three weren't strange enough, an unexpected visitor could be mistaken for one of those aliens who habitually appear in movies of a certain kind.
Trevor White's Corporal Purdey has lost a hand, which cannot help his equanimity but has a strange calmness that is only partly explained in the final stages, when we also begin to understand the great depth of his hostess's problems, from which she will struggle to recover.
There seems little doubt that Purple Heart was written as an allegory about the troubles that perennially beset America. It makes a strong impression, as many but not all of the loose ends strewn around are tied up, leaving an abiding mixture of laughter and deep sadness.
This strongly cast, rather mysterious work may not quite hit the heights of Clybourne Park but it is well worth a visit and certainly represents a coup for director Christopher Haydon, perhaps heralding a series of Norris back catalogue UK premières at the Gate?
Before that, Norris fans will have an opportunity to sample his new work, The Low Road opening at the Royal Court opening later this month.
Reviewer: Philip Fisher