Puz/zle
Sidi Larbi Cherkaoui
Eastman
Sadler's Wells Theatre
–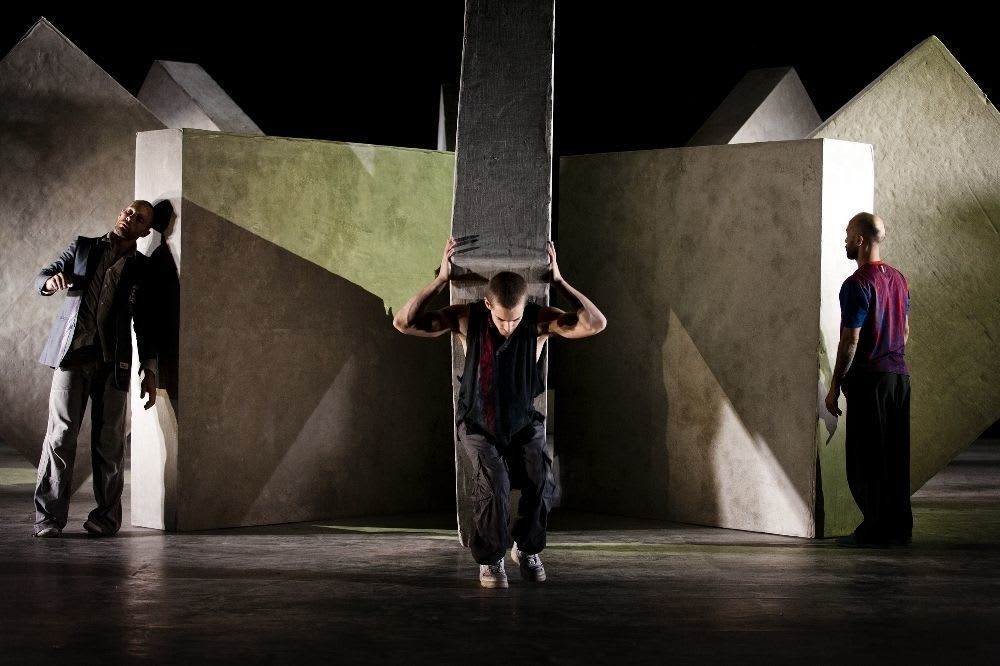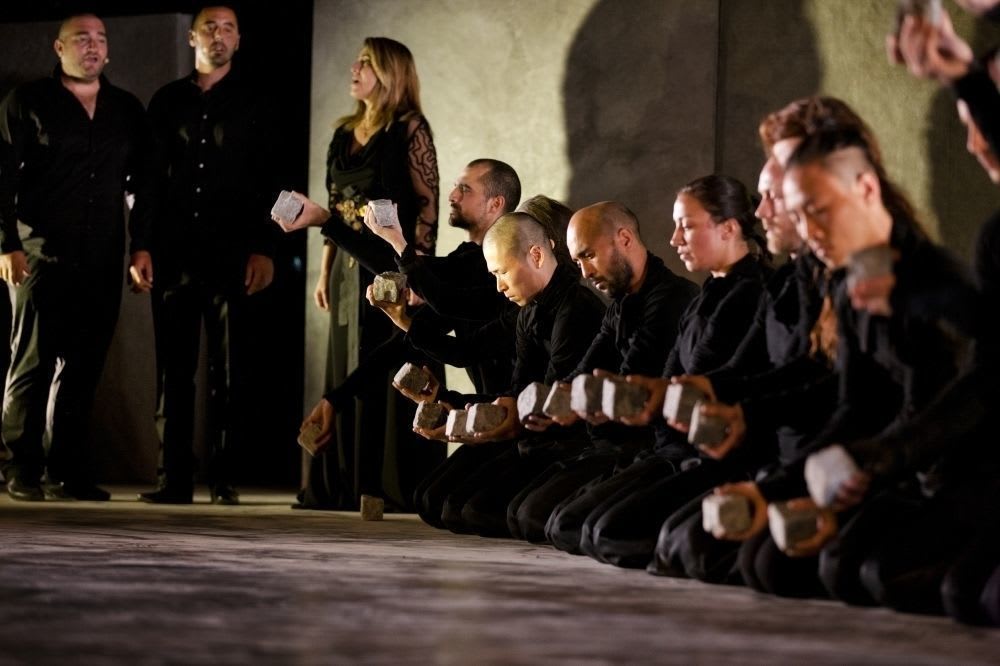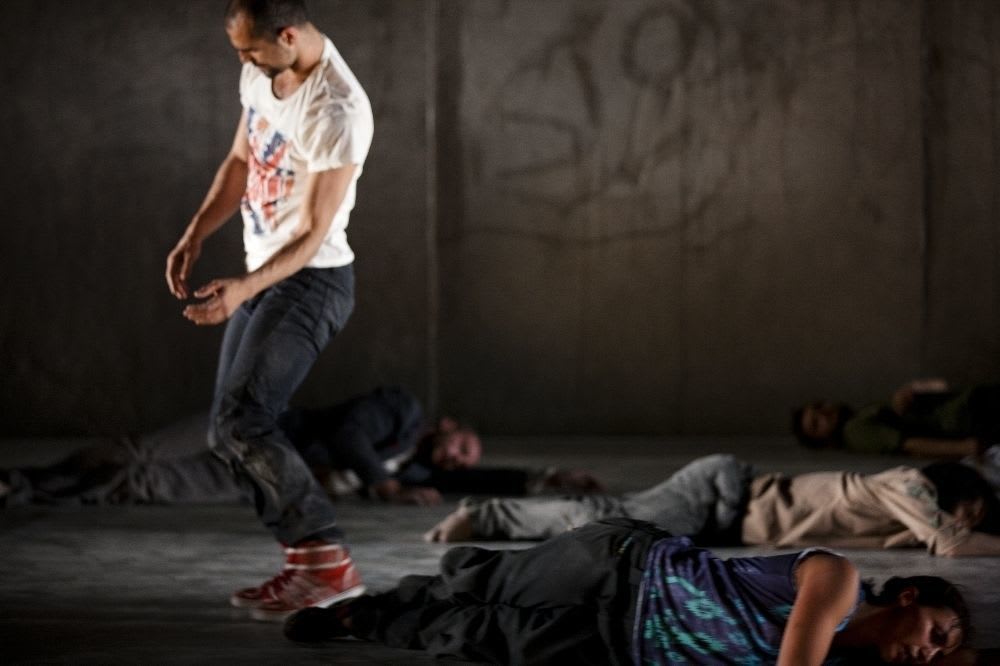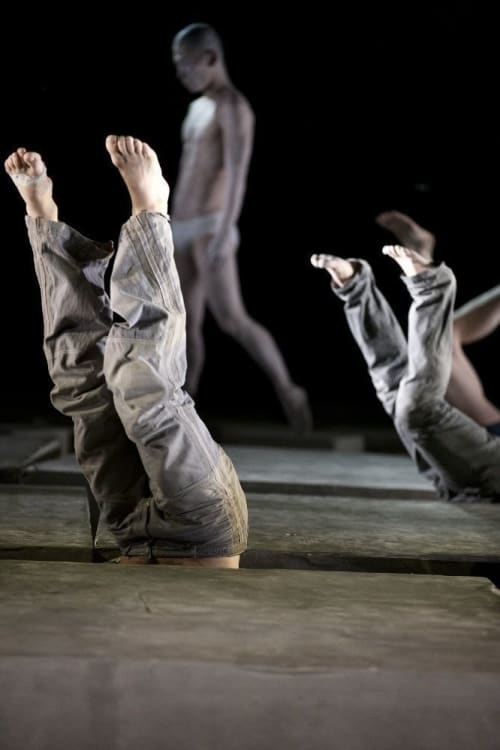 His new creations eagerly awaited by ardent fans, prolific choreographer Sidi Larbi Cherkaoui and his company Eastman make a two-performance only pit stop at Sadler's Wells as part of their European tour.
I am one of his many followers, so it pains me (my young companion was to be a new convert) to admit that Cherkaoui's new Sermon at the foot of the Mount, Puz/zle, important, worthy, earnest, from the heart, delivered beautifully by his international cast of eleven dancers and talented creatives, is in need of an edit.
At just under two hours with no interval, Puz/zle tests not the decoding skills, but the patience and staying power of its audience. The message is clear—we are all part of the multi-piece jigsaw puzzle of the world. Repetition drives it home, and makes it linger in the mind. Job done. But entertainment? Hmm.
If only I'd seen it last year in Avignon, in its optimum space, at ten o'clock at night in the open air… I was there…
A site-specific work created for the 2012 Avignon Festival in the Carrière de Boulbon (used by Peter Brooks for his 1994 Mahabharata), a disused stone quarry about 15km outside Avignon, Puz/zle's central concept is our capacity for both creativity and destruction, stone its perfect metaphor.
Material to stone a man, and to put another brick in the wall of glorious edifices: Stonehenge, classical Greek temples, Mycenae, minarets, mosques, ziggurats, towers of Babel rise before our eyes. Self-reference—Cherkaoui's 2010 Babel—or another chapter in his life's work?
Tombs of antiquity: it is art that remains, that teaches us of other civilizations. Static tableaux, bas-relief friezes, corona patterns, and frantic dance, its vocabulary taken from acrobatic street / martial / breakdance, and capoeira, tell a story of cooperation and conflict.
Dancers busy ants, climbing and falling, rippling and rolling, flexing spines in unison to make kinetic art, creating order, eleven as one in a caterpillar body. Rites, ecstatic ritual, sacrificial victims, marble statues, hands speak, fingers touch, faces reveal, mystery and mystique, Matisse figures emerge from the stone wall panels, buildings rise on the shoulders of Atlas men.
Samson Agonistes brings them down. Statues, masonry, maze and refuge, my father's house has many rooms, but not all can enter there. Our DNA unites us, and yet we never learn to love across boundaries. High walls separate peoples under false pretences.
Survivors rise from the rubble, the past invades the present day, but what have we learnt? To build security walls? Graffiti on the wall, handprints, CND sign, peace, man. Graveyards and individual dances of resistance. How have we come from that to this?
An enormously talented and lovely man, brought up in two cultures, as was I, entreats us to come together. Not to be afraid of the other. We are all the same whatever our culture, religion, philosophy.
Yamamoto / Miyake-esque costume designs from Miharu Toriyama, music composition from Olga Wojciechowska, Jean-Claude Acquaviva, Kazunari Abe, polyphonic singing from the Corsican A Filetta group, and Lebanese Fadia Tomb El-Hage is his eclectic mix—electronica, Japanese flute and big drums, secular singing that sounds sacred—and proof of his premise.
Does it matter that most of us don't understand the words? No, just listen to the harmonies in the air.
The underground Tate Tanks might have been a better venue, where one could have dipped in and out of the production. Anne Teresa de Keersmaeker, another Avignon favourite (2011 Cesena at the break of dawn in the Cour d'honneur in the Palais des Papes), participated in Art in Action there last year, for art in action it what Puz/zle is, collaborative performance art with video work from Paul Van Caudenberg, and set design by Filip Peeters.
Sidi Larbi Cherkaoui admits his 'first dalliance with art was not dance, but drawing'. Intellectual, contemplative, Puz/zle is a meditation, not a bundle of laughs, though there is wit in his work, a lecture, a pious plea. Half would have been enough.
Reviewer: Vera Liber