Quality Street
J M Barrie
Northern Broadsides and New Vic Theatre
York Theatre Royal
–

Listing details and ticket info...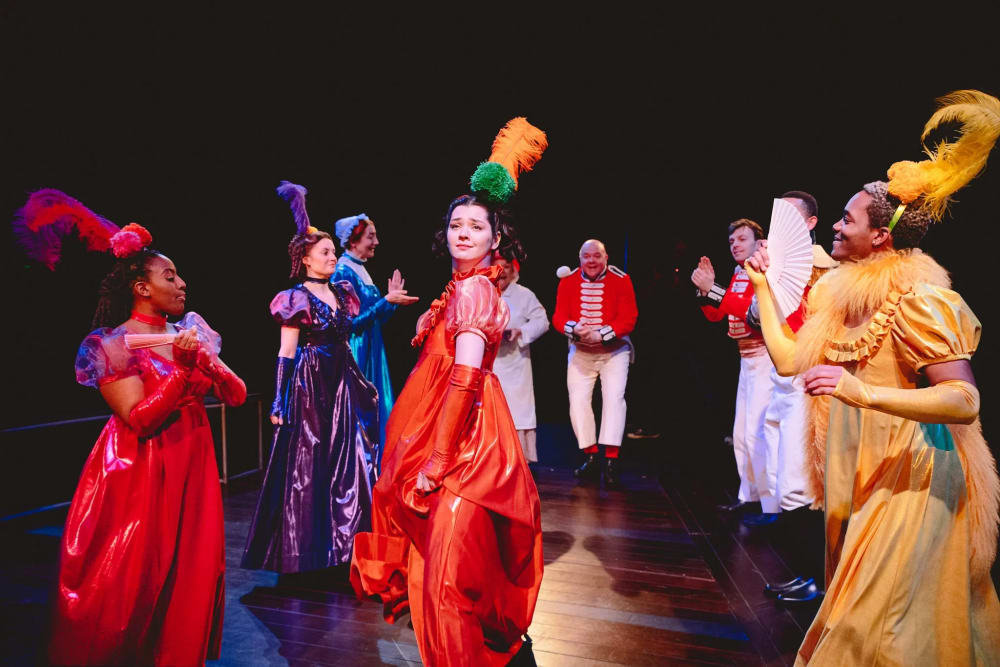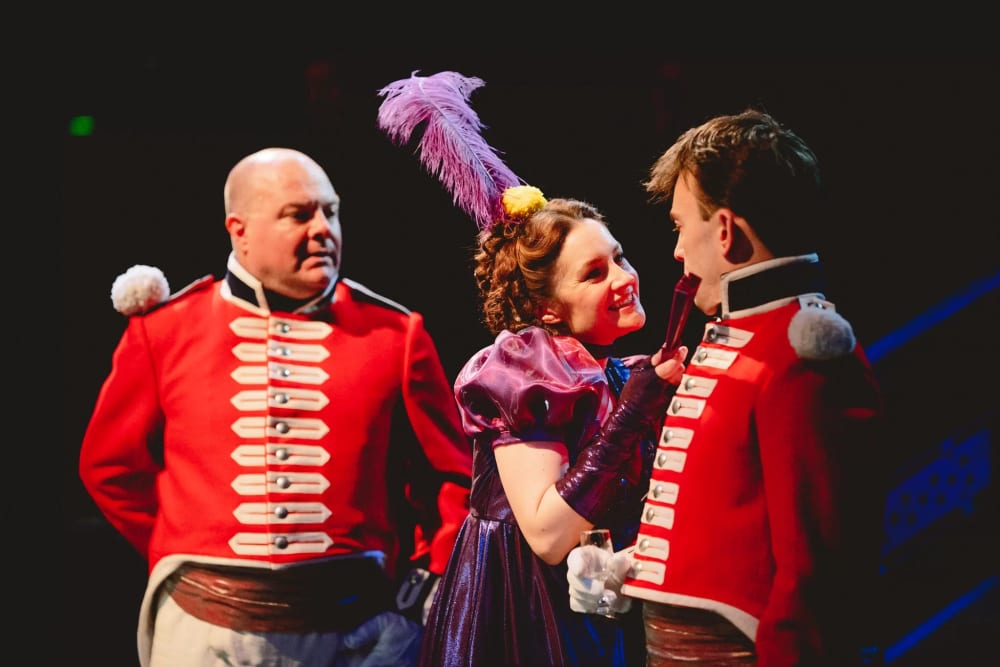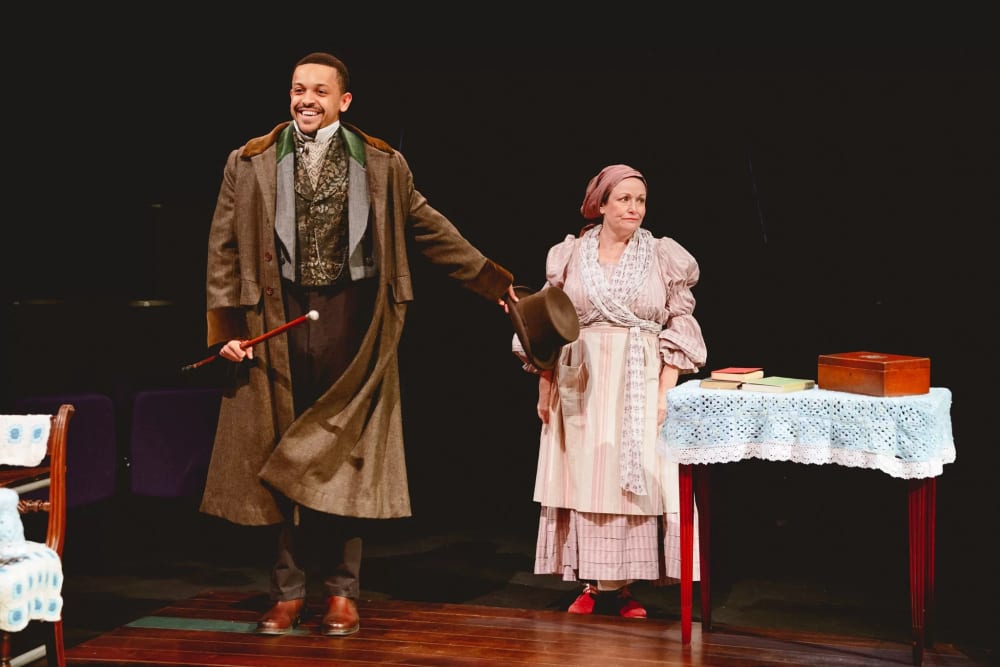 On 16 March 2020, Northern Broadsides was five weeks into a 14-week tour of Quality Street, J M Barrie's little-known romantic comedy from 1901. The company's schedule had to be postponed, however, when COVID struck and Boris Johnson advised the nation to "avoid pubs, clubs, theatres and other such social venues."
Three years later, Northern Broadsides—led by Artistic Director Laurie Sansom—has decided to resume its production of Quality Street, giving audiences a chance to see the farce which inspired the name of one of the UK's most beloved chocolate boxes.
While the company is possibly most famous for staging Shakespeare's plays with a Northern accent, my favourite Northern Broadsides production remains the 2016 staging of When We Are Married. J B Priestley is best known for An Inspector Calls—largely due to Stephen Daldry's seemingly immortal revival—so it was a pleasure to see one of his neglected plays receiving such a vibrant staging.
Similarly, one of the great attractions of seeing Quality Street is the opportunity to watch a little-seen play from J M Barrie, who is—of course—best known as the creator of Peter Pan. Unfortunately, whilst watching Quality Street, it became swiftly apparent why the play has not gone on to enjoy the longevity of the 'The Boy Who Wouldn't Grow Up.'
The play opens in 1805, during the early years of the Napoleonic Wars, with Phoebe Throssel (Paula Lane) eagerly awaiting the arrival of her beau, Valentine Brown (Aron Julius), whom she is convinced is about to pop the question. Instead, he informs our heroine of his decision to join the fight in Europe, plunging both Phoebe and her dim-witted sister, Susan (Louisa-May Parker), into despair.
Ten years later, Valentine returns to Phoebe's home to find that his former love has become a "dowdy" school mistress. Exasperated by what she perceives as her vanishing youth—and encouraged by her maid, Patty (Gilly Tompkins)—Phoebe dresses up in one of her old dresses to create a naughtier, more flirtatious version of her younger self named Miss Livvy. When Valentine sees her in this guise, he is quickly convinced that Miss Livvy is Phoebe's mysterious niece, initiating a chain reaction of comic misunderstandings.
I wanted to enjoy Quality Street, but I must confess that I found the play profoundly unfunny and, at times, deeply irritating. The comic misunderstanding at the heart of the play—which sees 30-year-old Phoebe being mistaken for her fictitious teenage niece—is not wholly dissimilar to complications which occur in some of Shakespeare's comedies or The Important of Being Earnest. However, in those plays the cases of mistaken identity felt somehow plausible—despite their varying levels of bizarreness—while in Quality Street, it simply doesn't.
I might have been more accepting of the play's far-fetched plot if I had found the dialogue funnier, but—apart from the occasional amusing line—Quality Street remains a mostly laugh-free zone.
Despite spirited performances—particularly from Paula Lane as Phoebe and Miss Livvy—the performers struggle to bring life to Barrie's text, suggesting there is a good reason why Quality Street was not performed on a London stage for 60 years.
To play up the link between the play and the tin of colourfully wrapped sweeties it inspired, director Laurie Sansom inserts scenes into the play of now-retired chocolate-factory workers reminiscing about their working lives and offering their thoughts on the play. Despite the initial charm of the characters' exchanges, which reminded me of Victoria Wood and Alan Bennett at their warmest and most down-to-earth, it wasn't clear to me how these episodes added to Barrie's play. If anything, they suggested to me a lack of confidence in the merits of Quality Street.
Reviewer: James Ballands