Quarter Life Crisis
Yolanda Mercy
Underbelly, Cowgate
–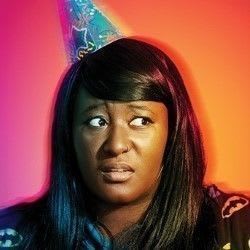 Quarter Life Crisis is a 40-minute canter through the difficulties of life as a 25-year-old today.
Alicia is a South Londoner of Nigerian heritage. Despite an MA, work is a struggle, consisting of nine zero-hours contracts but little money.
Yolanda Mercy seems determined to ensure that every aspect of her character's life fits a standard mould.
Alicia struggles financially and lives with her mum. Dad disappeared when his daughter was one, apparently fearing her dependency, but still calls constantly.
Outside working hours, the lady parties and feeds her social media addictions, searching for the perfect one-night stand.
Even the pleasures of seeing her cuz Juju getting married and about to become a mother makes no difference to an outlook built on short-termism.
The odds are that Quarter Life Crisis will have greatest appeal to those who see much of themselves in Alicia. The rest of the world may be happy enough to play the voyeur, without really engaging.
Reviewer: Philip Fisher