Quiet Hands
Tim Rhys
Winterlight Theatre
Chapter
–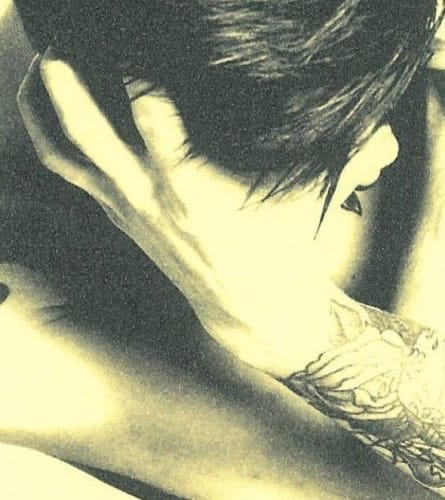 Tim Rhys's Touch Blue Touch Yellow was the story of the disrupted family life, and rich inner life, of a young man with autism, inspired by the author's own experience of being the father of a child who is on the spectrum. Quiet Hands is, effectively, a sequel, although since it is quite different in tone and focus, a familiarity with the previous work is unnecessary.
In Quiet Hands, the author deals specifically with the issue of "mate crime". As he explains in the programme notes, the title refers to the behaviourism-oriented treatment of autistic children, which suppresses their often symptomatic involuntary movements such as flapping hands. This sometimes has the effect of rendering them overly compliant and thus ideal fodder for those who may seek to befriend them with exploitative motives.
As the play begins, we meet Carl, once more played by Joshua Manfield, who greets audience members with an innocent, curious "Hello, Face". The simple, but effective lighting reflects his fascination with astronomy; the action unfolds in a space which, but for a couple of low platforms, remains bare.
It is quickly established that Carl's mother has recently died—a tragedy which he deals with in a characteristically matter-of-fact manner. His older brother, Russ, returns after a long absence, still haunted by his abandonment of the sibling whose condition he could no longer cope with, either emotionally or practically.
Russ is accompanied by a girlfriend, the unpleasant and acquisitive Abi, whose main priority is ensuring that they get hold of the money from the sale of the family home. The trouble is that the house is not for sale; which is why she hatches a crude plot, which involves persuading the apparently malleable Carl to offer her brother, Mo, a room, the intention being to edge the younger man out.
Rhys's sharp script sees Mo inveigle himself into Carl's life using playful banter which quickly shades into overt bullying. James Ashton has twin roles, switching with apparent effortlessness between the overbearing, violent Mo and the affectionate, conflicted Russ.
Manfield is as impressive as previously, Carl's guilelessness and childish enthusiasms (occasionally conveyed via the use of poetry by Tracey Rhys) making him instantly likeable and thus his emotional meltdowns all the more shocking. Hannah Lloyd is also highly convincing as the sly, duplicitous Abi.
Under the direction of Chris Durnall, the atmosphere of threat remains tangible throughout; occasional outbreaks of electronic dance music add to the ambiance. One scene of game-playing in the dark is straight out of a home invasion horror movie.
The play's ending seems a little pat and abrupt; although this comes as something of a relief after a stressful hour. The audience, many of whom will inevitably have experience of the issues being raised, remains involved throughout.
Even leaving aside the specifics of the hero's "disability", though, the concept of vulnerability abused makes for powerful, relatable drama.
Reviewer: Othniel Smith