Race
David Mamet
Ethel Barrymore Theatre, New York
(2010)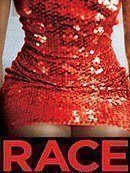 No one seeing Race could be in any doubt that this is a work written by David Mamet, who also directs.
In 100 minutes, using the vehicle of an impending legal case, the writer investigates the ethics and morality of racial and sexual politics in contemporary America, although the issues would be as relevant in many other countries.
Race is probably closer to Oleanna that any other Mamet, although some of the hormonal excesses and boldly masculine speeches could come from many of the other plays.
Charles Strickland, played by John-Boy Walton, Richard Thomas, is a member of the ultra wealthy American aristocracy who has overstepped the mark with a young woman of colour in a hotel room.
Having worn out one attorney in attempting to prove that the act was consensual rather than rape, he arrives at the book-lined offices of Lawson Brown, a firm run by two cynics with different racial backgrounds.
James Spader, making a successful stage comeback after three decades in the movies is Lawson, a lawyer whose experience has taught him to do whatever is necessary to win a case.
His partner, David Alan Grier's Brown, is an African-American who talks like someone with a masters in racial politics. He brings to the party a natural resistance to what he is told that might be more appropriate in a prosecutor but helps to unsettle his client and flush out uncomfortable truths.
The cast is completed by another screen specialist, Kerry Washington as their junior, Susan. Her role in the office is to act as gofer, learner and potential victim. She is also useful to the playwright as a means of exploring the experience of Black women in an overwhelmingly White masculine milieu.
The ethical dilemmas and the changing sympathies are reminiscent of Oleanna but the real strength of Race lies in its objective study of the way that race and gender can be used as a weapon by the nominal victims.
In three acts, we are able to witness the swaying fortunes of all four participants, as revelations about the rich man come out thick and fast. While Lawson motors on with his defence, he is increasingly hindered by the client from hell, a man whose history repeatedly comes back to haunt him.
The sometimes barely audible Grier makes a good devil's advocate but, at the end, the Oleanna in this play is not the victim, a possible prostitute on the make, but the sweet Susan. It transpires that the young woman who looks as if she would blow over in a light wind, is hard as nails and gives as good as she gets to bosses whose morality is no better than that of their client.
Mamet sometimes allows the opinions to override the drama but even so, Race is a fascinating play that should do well in the West End, where it must surely arrive sooner rather than later.
Reviewer: Philip Fisher