Radio Golf
August Wilson
Tricycle Theatre, Kilburn
(2008)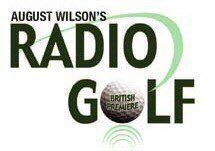 It is appropriate that this, the 10th and final play in the Century Cycle should receive its London premiere at the Tricycle, which has become the London home of August Wilson's plays in recent years.
When it debuted on Broadway in 2007, a couple of years after the playwright's death at only 60, Radio Golf received four Tony nominations including Best Play and was voted Best American Play by the New York Drama Critics Circle. It is not difficult to see why.
In many ways, this political parable can be seen as a self-composed valedictory tribute to one of the greatest playwrights of the last century. While it finishes the sequence with a look at the Black experience in Pittsburgh in 1997, it also harks back to characters and themes that have made such an impact in earlier "decades".
The action takes place in the Libby Watson-designed, unfinished offices of Harmond Wilks, a realtor with a romantic streak played by Danny Sapani. He hopes to cross the racial divide and achieve high office by becoming the first black mayor of the city, thus emulating Martin Luther King, whose photo sits on his wall.
His push for office is supported by his highly strung old college chum and business partner Roosevelt Hicks (Roger Griffiths); and his glamorous wife Mame (Julie Saunders), an experienced spin doctor who is herself seeking a high-powered job with the Governor.
At the same time as pursuing political aspirations, Wilks and Hicks have several irons in the fire that could make them rich. The main one is a major property redevelopment that is set to regenerate the traditional Black area of the city.
Onto this background, August Wilson imposes characters who are for him stereotypical but at the same time a little otherworldly, if not downright mythic.
Elder Joseph Barlow, a timeless, ageless character known as Old Joe to everybody, is played by the star of the evening Joseph Marcell, a Tricycle favourite who has appeared in several of this writer's plays. He refuses to budge from a crumbling old house in the midst of the redevelopment. This, we gradually discover, is the central location for the sequence, the home where legendary Aunt Ester lived for a good proportion of the three plus centuries of her life.
Old Joe stands his ground and eventually, in his seemingly innocent way, exposes enough corruption to threaten the project as well as Harmond's future as a politician. In this, he is aided by Ray Shell playing the seemingly simple Sterling Johnson. He may be a slow talking handyman but Johnson has the kind of innate folk wisdom that can at times seem omniscient.
This pair, who stand for the country's dispossessed African-Americans, cause delightful comic mayhem with effortless ease. This would be enough for many playwrights but Wilson was never one to shy away from a helpful coincidence.
In tracing the history of Old Joe's house, much to the disgust of his wife and business partner, Harmond discovers a connection that brings out his innate sense of honour and, as a consequence, finishes his political career. In the long run, the peace of mind that he will derive might well compensate for a lost opportunity to kowtow to the white man, as his ancestors had done for generations.
His principled stance is nicely contrasted with the behaviour of upwardly mobile Roosevelt, whose love of golf cannot mask the need to brown nose on a constant basis. The latter's career has been built on fronting projects where the colour of his skin gains subsidies for sleeping partners, whom one knows will drop him at the earliest opportunity.
This portrait of black America on the brink of achieving real equality (and who knows? ten years on their own President of the United States) is a fine way to end a brilliant cycle of plays. At the risk of repeating one of this reviewer's favourite messages, it would be wonderful if an enterprising producer would set up a season, or possibly two, that can encompass the whole series.
Playing until 1 November
Reviewer: Philip Fisher