Rags The Musical
Book by Joseph Stein, music by Charles Strouse, lyrics by Stephen Schwartz, revised book by David Thompson
Katy Lipson for Aria Entertainment and Hope Mill Theatre in association with Knockhardy Productions and Park Theatre
Park Theatre (Park 200)
–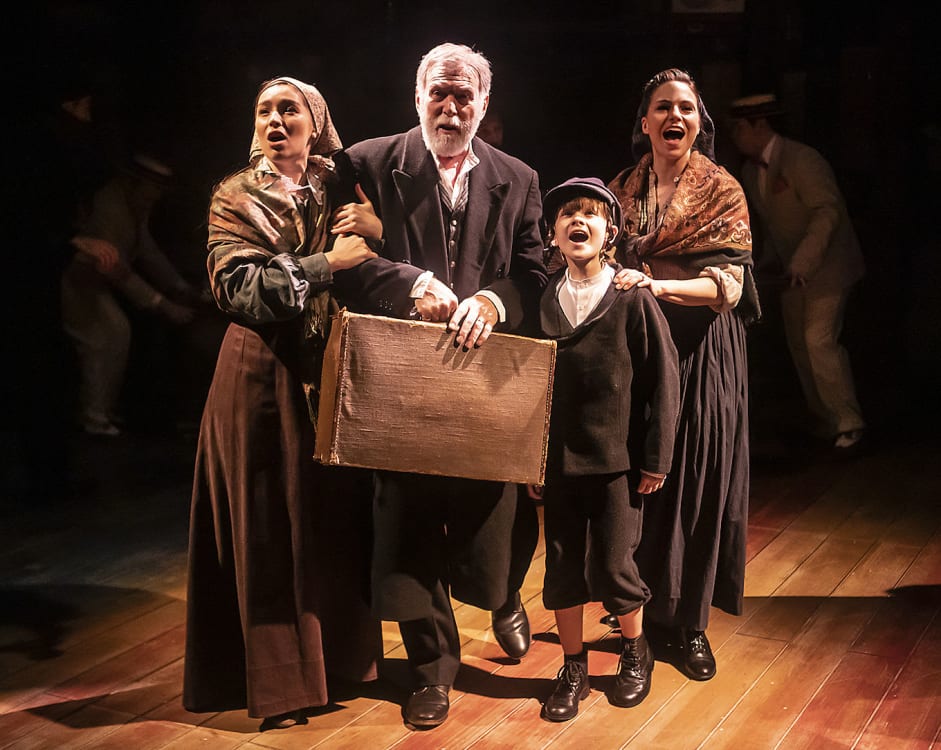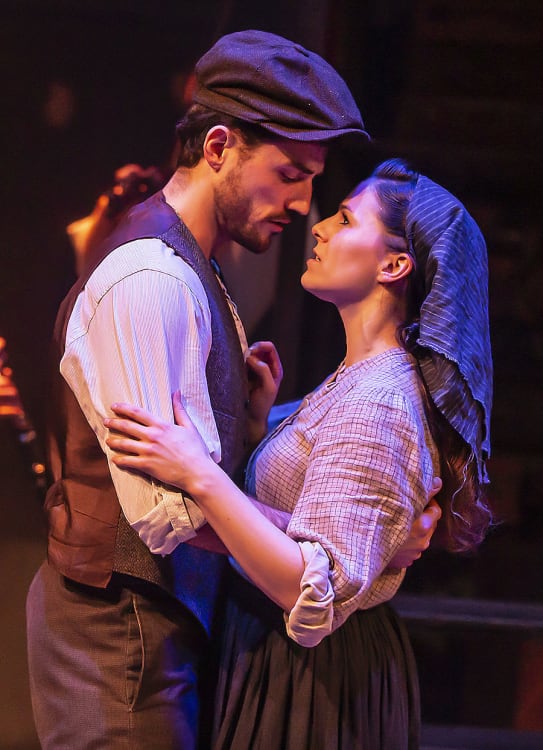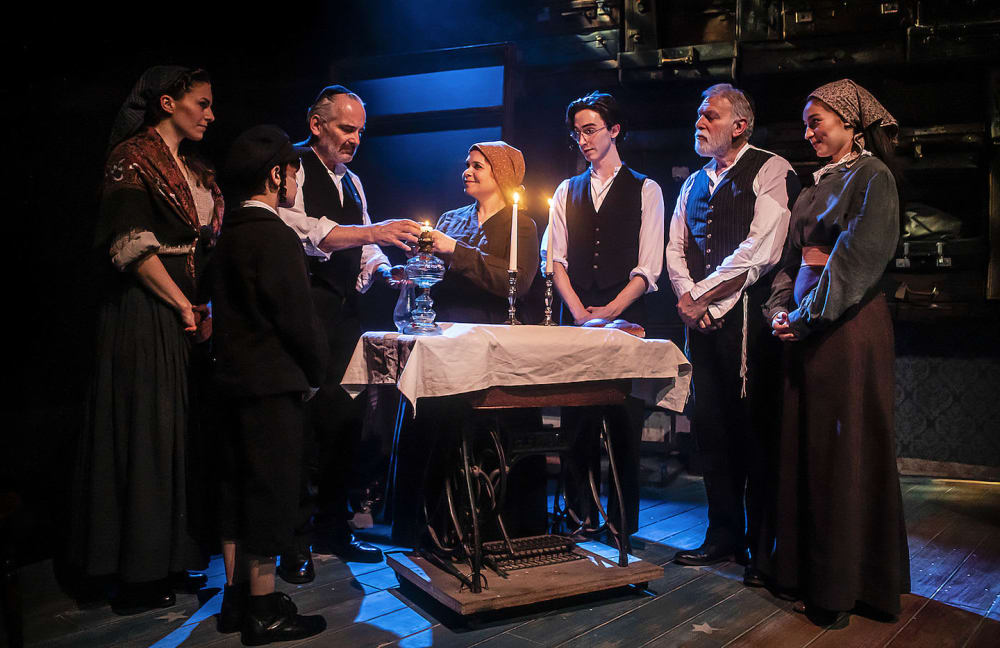 A transfer from Hope Mill Theatre, though recast, this is a reworking of a musical that lasted only four performances when it opened on Broadway in 1986. Joseph Stein was continuing the story of refugees, like those who leave the shtetl of Anatevka in Fiddler on the Roof, when they reach America in the early twentieth century. Strouse's score doesn't have such great numbers as that classic musical but there are lots of songs that capture the flavour of the period ranging from klezmer to ragtime.
David Thompson's revisions concentrate the story on a single household as it presents the struggles of Jewish emigrants to the US in the early twentieth century. Rebecca (Carolyn Maitland), already widowed when her husband opposes pogrom and escaping Europe with her little boy, is refused entry at Ellis Island. Fortunately, on the boat, she has made a friend of Bella (Martha Kirby) who intervenes and claims her as a relation and talks her family into accepting her in their household where her skill as a seamstress makes her a valuable addition.
There are familiar themes with the young women adopting modern views that upset their traditional elders, daring to hope for a better life. Bella falls for Ben (Oisin Nolan-Power), a young Jew who is a budding composer, Rebecca for Salvatore (charismatic Alex Gibson-Giorgio), an Italian anarchist with whom she sings the beautiful "Blame it on the Summer Night", but becomes involved with a German entrepreneur called Bronfman (Sam Attwater) who exploits her talent.
With strong performances, especially from Dave Willetts as Bella's father, these conventional personal stories work well. Attempts to show the society they are up against with demonstrations against refugees, a strike by women workers and a factory fire that has tragic consequences, are less successful.
It is well sung, though sometimes the lyrics could be clearer, including a delightful contribution from the young actor playing Rebecca's son David (a role which Samuel Jones shares with Jude Muir). Director Bronagh Lagan makes the klezmer band part of the action and deftly speeds the action between scenes with the help of a couple of moving screens that distract attention as the cast make other changes.
The stage is backed with suitcases, piled to give a New York skyline, lined up as a boat's prow and often used in place of furniture and props. They are a constant reminder not only of past pogroms but modern refugees and of those forced travellers on the transports to the death camps, emphasising the topicality of Rags in world where xenophobia and anti-Semitism seem on the increase.
Reviewer: Howard Loxton