Rambert Event
Choreography by Merce Cunningham, designs by Gerhard Richter, music by Philip Selway, Adem Ilhan, Quinta
Rambert Dance Company
Rambert Southbank
–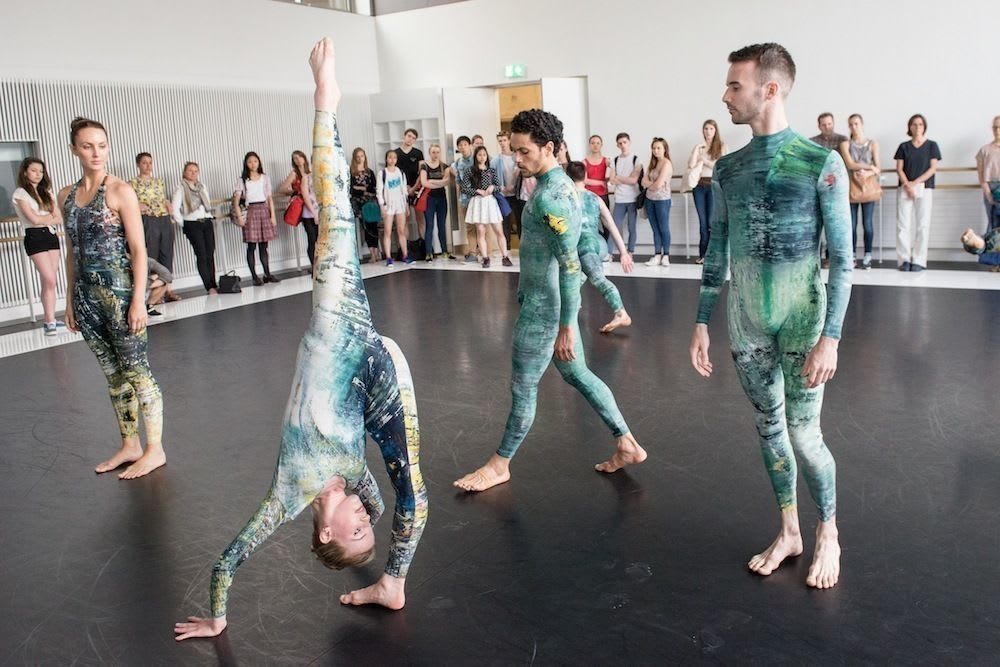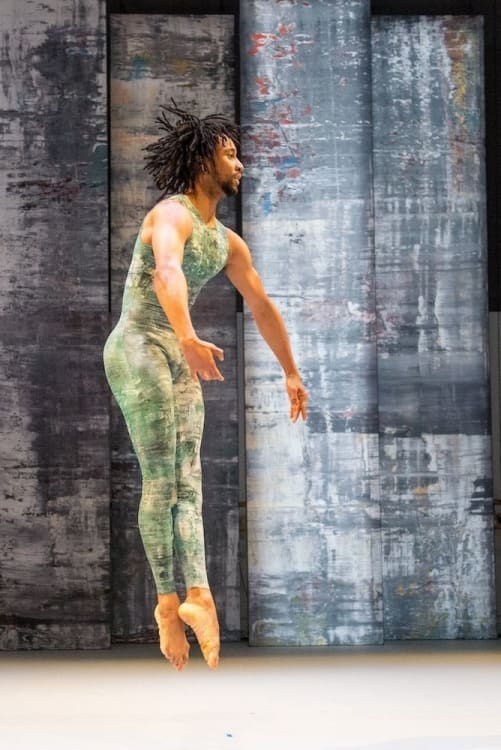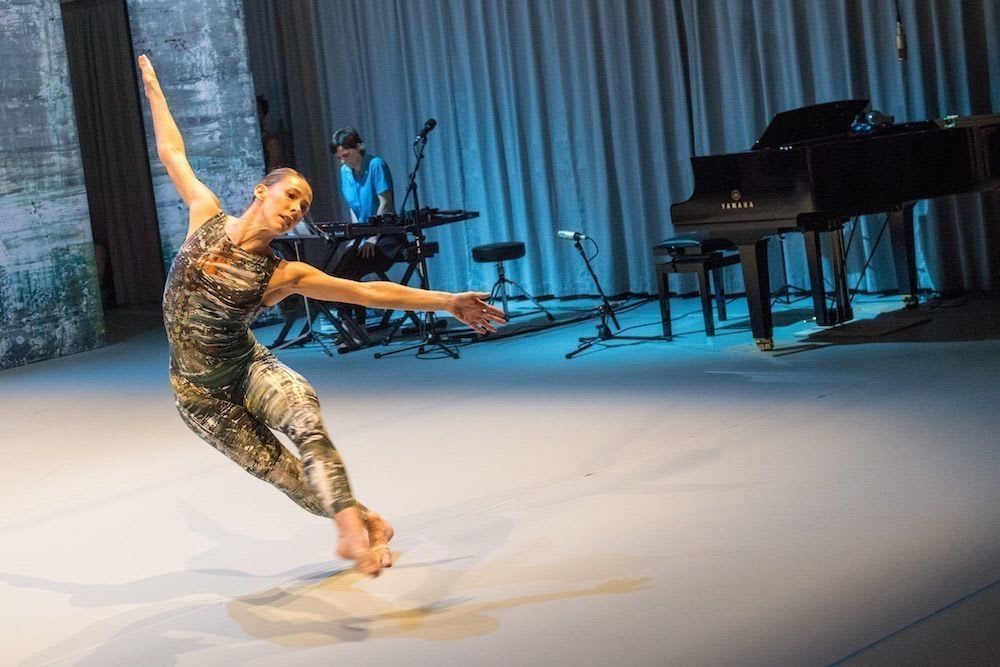 "An experience of dance" was Merce Cunningham's succinct description of his series of Events, which evolved from serendipitous beginnings in the 20th Century Museum in Vienna in 1964.
"Events consist of complete dances, excerpts of dances, and often new sequences arranged for the particular performance and place, with the possibility of several separate activities happening at the same time—to allow for not so much an evening of dances as the experience of dance."
More Events, each unique, simple and complicated depending on space available, followed in galleries and theatres in Stockholm 1964, St Paul de Vence 1966, Paris 1972, Athens and Avignon 1976, New York Grand Central Station 1987, Arles 1989, Baalbeck Lebanon 2000, amongst Sol Lewitt, Bruce Nauman, Richard Serra, and Imi Knoebel works of art in the Riggio Galleries in 2008 and 2009.
For this simulacrum Event in its new home opposite the National Theatre on the Southbank, Rambert has commissioned (in founder Marie Rambert tradition of collaboration between composer, artist and choreographer) music from Radiohead's Philip Selway, Adem Ilhan and Quinta, and been given permission to reproduce Gerhard Richter's Cage paintings (held at the Tate) in the décor and costumes.
Serendipity and chance were of the essence in John Cage and Cunningham's work, and chance is the element in the Rambert Event. How much one sees, and in what permutation, is up to the individual. Chance figures in where you chose to stand (or sit on the floor) and whether a tall person accidentally obstructs your line of vision.
Jeannie Steele, former Cunningham dancer, who has staged this Event, says that several visits might be necessary to get the full measure of the sixty-minute construct. But there are only three dates (two more left, 5 and 12 July), and all are sold out, the intake being small.
Dancers flit from the larger Marie Rambert studio to the smaller Anya Linden one floor up in extracts from ten of the Cunningham works Rambert has presented over the years, from the 1953 Septet to the 1998 Pond Way, recognizable moves from Sounddance, Rainforest, Beach Birds, Fielding Sixes, Doubles, August Pace, Touchbase, Ground Level Overlay. Body beautiful in organic, animalistic and computer-generated investigation, in graphic display.
Miguel Altunaga, camouflaged against Richter's panels, enters, a splendid creature, soon joined by Antoinette Dayrit, who circles him and mirrors his moves. L'Après-midi d'un faune?
But no, more and more come out to play. The curtain call is taken by eighteen dancers. Bodies and steps, sweeping curves, contractions and lifts come together in impressionistic accretion.
In solo, and varying multiples, never still, conjoining and spinning off like atoms to who knows where (upstairs chill-out room), but always in communion. The mind's eye makes the imaginative leap between the rooms, a mirage on the horizon.
Electronic music, grand piano, violin, xylophones and musical saw ground the movement and transport it to the heavenly spheres. Forms, figures in motion to the sound in the air is all we are.
Variations and variables, ambient and interjecting, tempo, space, time, and scale, music often not a perfect fit. Cuckoo sounds and three cello bows playing on the metal sides of the xylophone.
Slow, measured piano chords and jigs, serious faces and smiling eye contact. Dane Hurst's solo could be almost improvised, but if you watch any Cunningham video you'll see the precise counting of the steps.
Kinetic art these supple strong beautiful bodies, stepped down from Grecian urns and ancient Egyptian murals, perspiration glistening, the rooms at Mediterranean summer sauna temperature.
Random moves caught on the hop, handshakes, a bit of Americana, and a final bow. Living cells, in perpetual motion, the dancers are heroic and human.
Fifty years after his first Event, five years after his death, Rambert is honouring a titan of the dance world. More and more one realizes how much the contemporary dance world owes the man—and I'm not only thinking of Michael Clark…
Reviewer: Vera Liber