Re-Member
Dickie Beau
Under the Radar Festival
The Public Theater, New York
–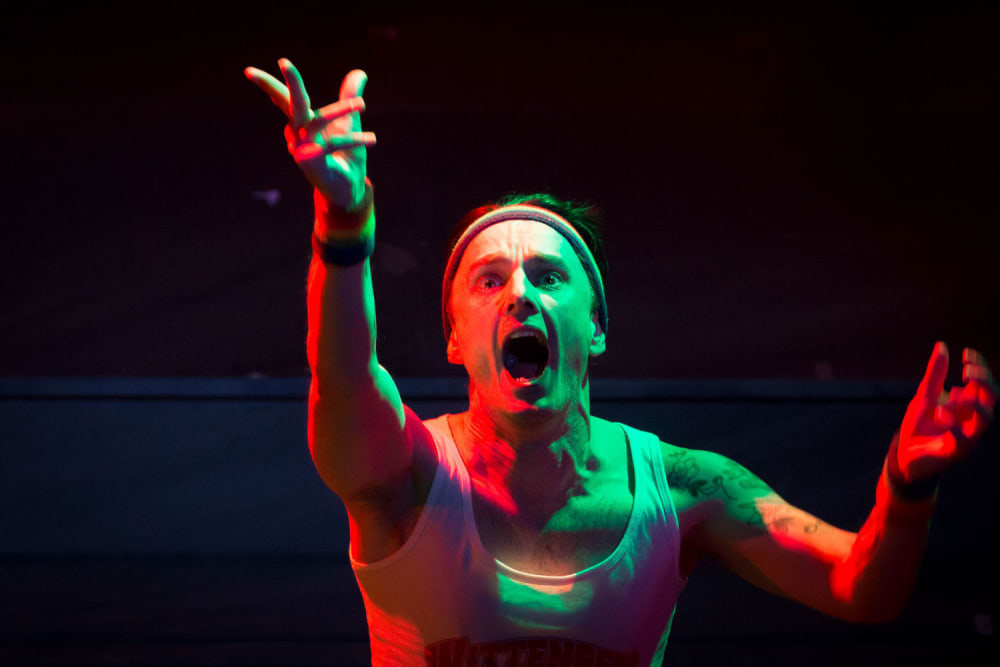 It is easy to have a divided response to this solo show, created and performed by British artist Dickie Beau and directed by his collaborator, Jan-Willem Van Den Bosch.
On one level, as the promotional puff suggests, the hour-long event is a meditation on Hamlet. The main contributor to this part is from an old interview with Sir John Gielgud, also later heard in what sounds suspiciously like a scene from No Man's Land.
However, of far more significance is the tribute paid to the late Ian Charleson, who effectively used an opportunity to play the Dane on the National Theatre's Olivier stage for Sir Richard Eyre as a memorial swansong.
By that time, after taking over from Daniel Day Lewis who had a breakdown while trying to master the role, Charleson was in the final stages of AIDS and knew that he had little longer to live.
His story is told in tender soundbites by a group that is led by his close friend Sean Mathias, Sir Ian McKellen and Sir Richard Eyre.
There is also a wonderfully poetic review of the performance, read personally by John Peter who was at the time lead critic for the Sunday Times. All of this is desperately sad and moving.
Overlaid is Dickie Beau's stage art. This largely comprises the man in person and also four times over on screen lip-synching the words of the other speakers, a group that also somewhat randomly includes Beau's agent and a dresser.
As speeches are delivered, the performer also puts together mannequins, prances around and generally distracts from his own vital messages.
This is one of those pieces of performance art that will delight or irritate, probably excessively either way.
Reviewer: Philip Fisher