Red
John Logan
Michael Grandage Company
Wyndham's Theatre
–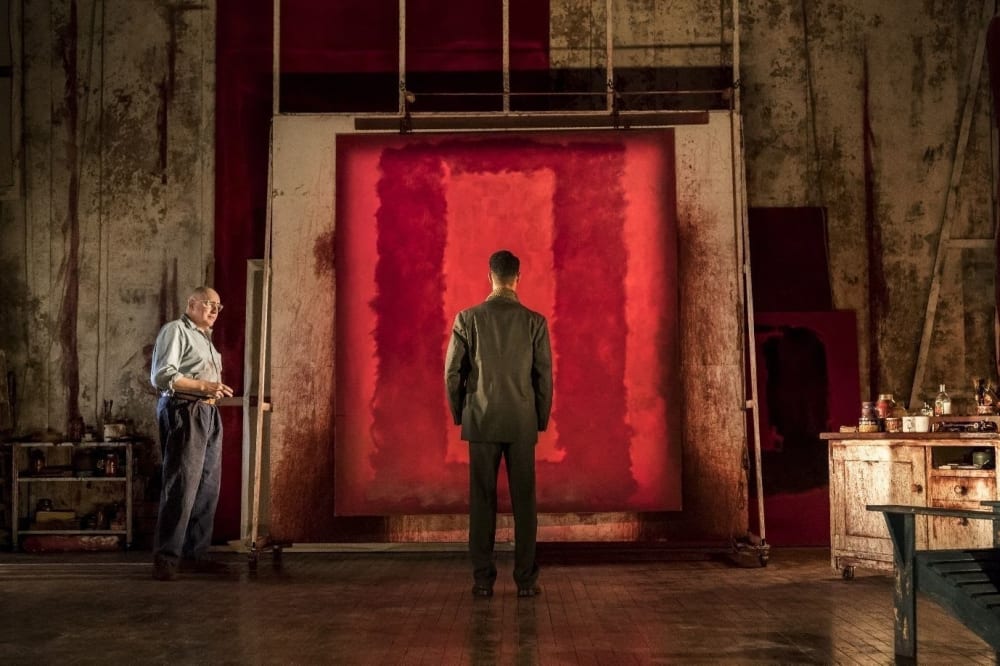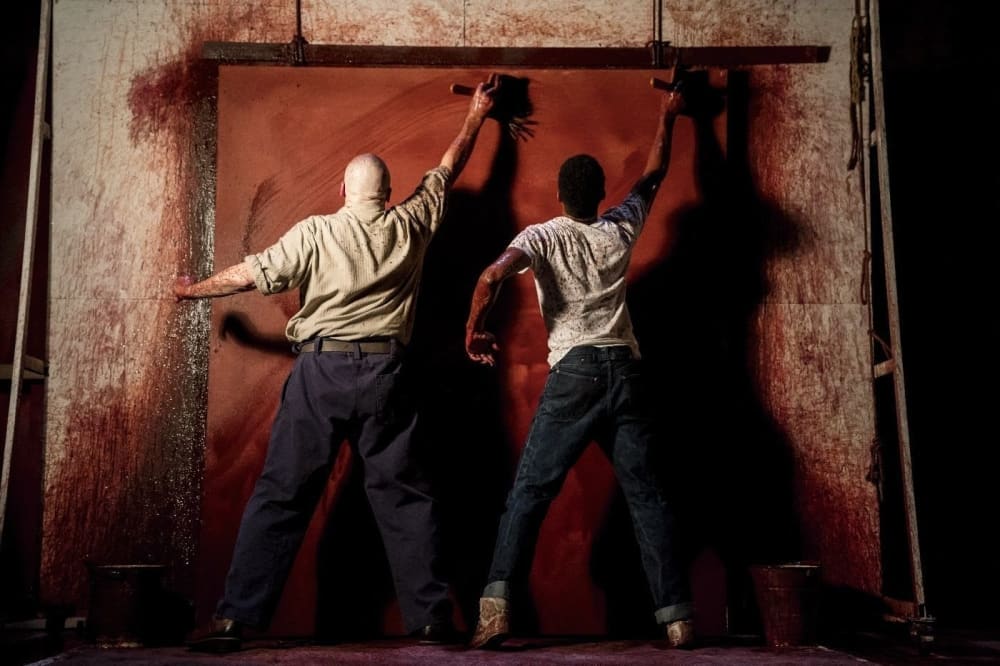 As a rule, when a play makes its initial West End appearance with the same creative team and leading actor as a smaller-scale production, the event is described as a transfer. However, since Red enjoyed its highly successful première at the Donmar Warehouse almost 8½ years ago, the producers behind this Michael Grandage Company production are describing it as a revival.
Whatever the 90-minute drama is called, Grandage's second effort is quietly impressive. Those keen on analysing or criticising artistic works, who come under the harsh Rothko microscope during the play, might point out that little happens other than an artist pontificating at length while his patient protégé calms, humours and slaves in an attempt to keep the great man happy.
However, there is so much going on beneath the surface that Red can be seen as a major intellectual work that will both educate and satisfy the most discerning of audience members.
It takes place in Mark Rothko's New York studio at the end of the 1950s as he is creating a series of pieces to garland a restaurant in the newly built Seagram building, which might have the imprimatur of top architects Philip Johnson and Mies van der Rohe but for an artist cannot be regarded as anything but selling out.
Christopher Oram has done a good job of recreating a studio on stage and then spreading around it gigantic red/red and red/black canvases that really could be those of the great man.
This is the location for debates about art, humanity, obsession and life itself that start with an intriguing question: "what do you see?" They are almost always led by Alfred Molina expertly reprising the role that he created and then took to Broadway. Mark Rothko may be pompous, bombastic and self-aggrandising, never afraid to blow a whole orchestra of his own trumpets but much that he has to say is worth listening to.
Certainly his apprentice Ken, enthusiastically portrayed by Alfred Enoch, realises that a couple of years working with a true genius are worth a few ear bashings and regular bouts of bullying. This is a role that launched Eddie Redmayne's rise to fame and fortune. Arguably, Enoch is almost there already as a veteran of seven Harry Potter movies who is currently staking his claim as a the next big heartthrob in How to Get Away with Murder.
In addition to gaining an understanding of Rothko's mentality, viewers will also learn much about art appreciation, art history and the commercial side of the business as one of the leaders of Abstract Expressionism talks about his peers, principally Jackson Pollock, but also dismisses those has-been Cubists, Picasso et al, before being horrified by the excesses perpetrated in the name of the Pop Art of Stella, Lichtenstein, Warhol and Co. Even more significant is the semi-religious awe in which the often angry but supremely confident artist holds the greats: Rembrandt, Turner, Michelangelo and Matisse. This is all fascinating stuff, even if your knowledge of art is limited.
By the end of the evening, not only will those present have been entertained and intellectually challenged but they will almost certainly be filled with a desire to visit the National Gallery and Tate Modern, the Louvre and Musée d'Orsay plus MoMA (or as he familiarly refers to it "the Modern") and the Met, desperate to see not only the work of Mark Rothko but also his peers, inspirations and those that followed.
In summary, John Logan has written an extended and beautifully presented argument that promotes the merits of art and makes for compelling theatre.
Reviewer: Philip Fisher