Reginald D Hunter - Bitchproof
Reginald D Hunter
Pleasance Courtyard
–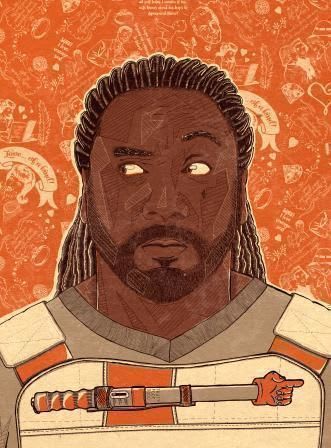 At the start of Bitchproof, Reginald D Hunter posits the thought expressed to him by others that maybe he is less angry than of old. Judging by this performance that might be the case.
While there appears to be less spontaneity in his set, it is still consistently funny for an hour although the humour is less outrageous. If nothing else, this should mean that he causes less of a fuss than so often in the past.
He might not like the suggestion but perhaps the American who has made his home in the UK is growing up.
Even if the comedy is not quite as hard-nosed and in-yer-face, an hour with Reginald D Hunter still contains a lot of jokes about racial difference and the irrational ways in which whites and blacks treat each other.
Most of the material appears freshly-minted, although many of the targets are the same.
In particular, the intolerant do not come off well and that includes his fellow-countrymen and especially those working in police departments.
Hunter has always been a thoughtful man, even when he is gratuitously giving offence and that trait is obvious as he relates a series of stories that go deep into his own psyche but also those of others, such as the former friend who fell out over pancakes.
Other targets include women, crackers, family, friends, ex-lovers and perhaps inevitably, Bill Cosby who is intelligently compared to Tiger Woods.
The humour may be a touch softer but it is still very funny so unless straight-talking and offensive language are off the agenda, don't miss what is sure to be a sell-out show.
Reviewer: Philip Fisher