Reginald D Hunter: An American Facing the Beast and Niggas
Reginald D Hunter
Pleasance at EICC
–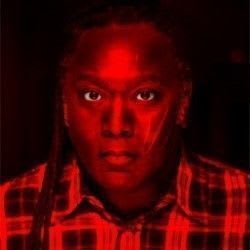 As Reginald D Hunter happily points out, this is 20th year on the Fringe.
There seems little doubt that, in all of those years, he has always set out to amuse and offend in equal measures and his latest set follows those dual principles.
Hunter's subjects should also be familiar to devotees. The family get another airing, with two relatively new characters in addition to 99-year-old dad, first of all a newly-discovered 17-year-old daughter with attitude and also Hunter's late mother.
Both of these are memorable characters who make a great contribution to the acerbic transatlantic humour that is this comedian's trademark.
Beyond the family, girlfriends, race, gender issues and Anglo-American relations all get their regular airings during a witty 50 minutes that will shock some, amuse most and also please anyone who likes a bit of comfort on the Fringe, since this EICC venue has sumptuous cinema-style seating to add to the attraction.
Reviewer: Philip Fisher