Rejoicing At Her Wondrous Vulva The Young Woman Applauded Herself
Bella Heesom
Ovalhouse and All About You
Ovalhouse
–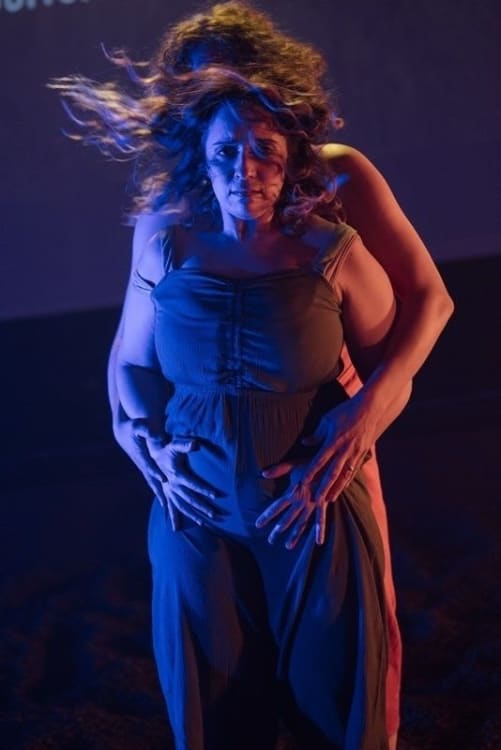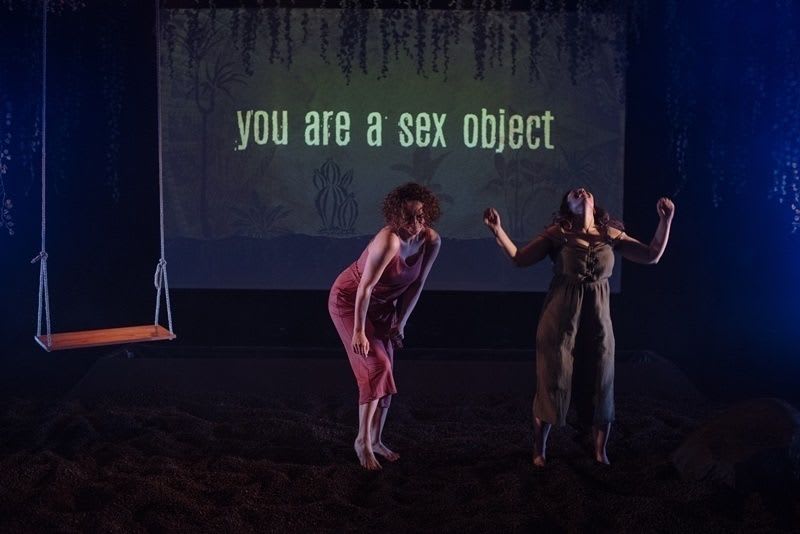 Bella Heesom thinks big. She has moved on from death, the subject of her debut play, My World Has Exploded A Little Bit, to sex.
Not just sex in general but female sexual appetite in particular and all the emotional baggage that entails.
The play starts with a woman suffocated by an inability to speak about her sexual desires and then it takes the audience on her journey from pre-pubescence back to adulthood, picking up on the experiences that formed her sexual self.
Comic dialogues between the brain, played by Heesom, and clitoris, played by Sara Alexander, set out the inherent conflict between raw sexual urges and developed intellectual control.
The play explores what goes into that self-imposed restraint: feelings of shame, peer pressure, misinformation, subliminal messages about modesty and entitlement and more obvious messages of inadequacy and objectivity. And the consequences of living locked within that limitation.
Heesom's writing is funny and well-crafted but director Donnacadh O'Briain and movement director Liz Ranken shift the narrative effortlessly from text to dance and movement when words are insufficient.
Its approach is of necessity narrowed to being chiefly hetero-centric and rather generic British. In so being, it makes men the winners at sex at the expense of women and misses out the influence of cultural pressures on burgeoning sexuality and conduct and contemporary concerns such as FGM. This isn't a criticism, it is a reality—the subject of female sexual desire is too huge for a 90-minute play, even one as strongly grounded as this one is, and in spite of all the things it misses out it could still do with a ten-minute trim.
But this remains a must-see play because of the way that it speaks to every woman and fills a gap in the way that it crashes headfirst into a subject that deserves to be under the spotlight. Those who can't get to London's Ovalhouse before 25 May can keep their fingers crossed that Killing Eve producers Sid Gentle will back Heesom's adaptation of the play for television.
Television watchers will miss out on the second act which takes the form of an audience discussion. By definition, this is a mixed bag of insight, self-disclosure and confessional and doesn't resonate nearly as much as the first act, but in terms of starting a much needed conversation amongst women, and men, Heesom hits the nail on the head.
This work is touching, funny and enraging by parts; Heesom and Alexander both give award-standard performances, with Alexander's move from cute to fierce reaching the back row like the blast of an explosion.
Ultimately, Rejoicing At Her Wondrous Vulva The Young Woman Applauded Herself is an uplifting story of discovery and female self-empowerment, something also to be applauded.
Reviewer: Sandra Giorgetti