Reputation
Book Alick Glass and Suzanne Glass, lyrics and music Alick Glass
Glass Associates and Reputation the Musical Limited
The Other Palace
–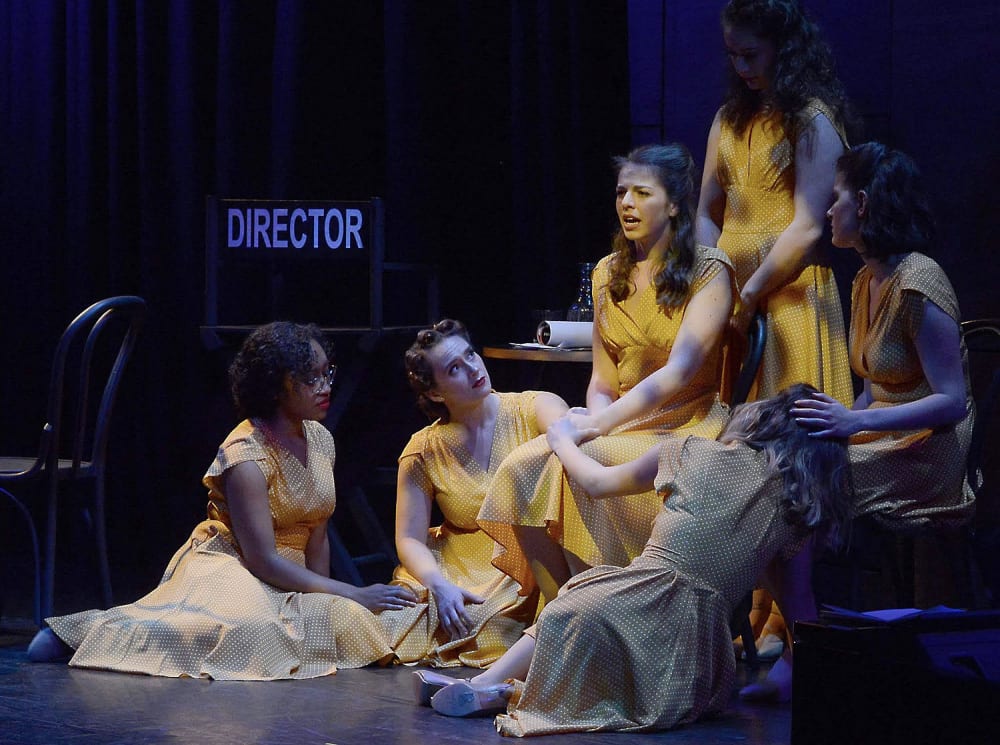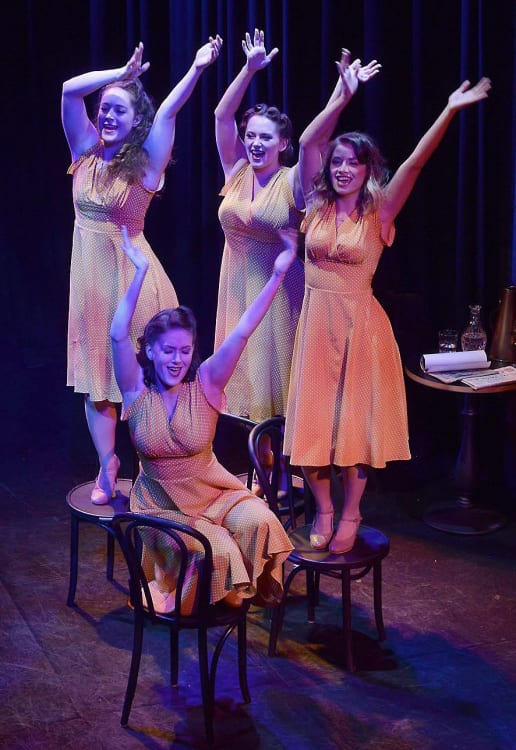 Reputation is a show set in pre-World War II Hollywood and Paris, tapping into the song styles of musicals of the period.
It is described as a retro musical. I think this is to imbue it with some nostalgic charms but what it really does is hint at the way the show inexpertly delivers 1930s pastiche with 21st century styling.
Written by father and daughter team Alick and Suzzane Glass, the story is derivative and predicable, not in itself a crime if you can carry it off but Reputation lets itself down.
It is a David and Goliath story where the young heroine, Michelle from little town Wisconsin, is an aspiring author whose first novel is plagiarised by the dastardly villain of the piece, Freddy Larceny, a Hollywood scriptwriter short of ideas of his own.
On her journey to a happy ending of literary recognition, there is legal redress and, of course, love.
Michelle is being educated in a Paris finishing school and the Glass' book aims to mine the setting for some comedy, but we have seen this done before, and better, in Sandy Wilson's The Boyfriend, here Paris shopping trips taking the place of la plage. The late night songs in the dormitory with the girls hugging their pillows and dreaming of handsome beaus is also instantly reminiscent.
The book is in need of cutting and some reworking; in a spectacular missed opportunity, it relegates the gangsterish Larceny to narrator making the over-saccharined and underwritten Michelle the lead role.
The musical numbers are a mixed bag, with a hackneyed torch song une demi écrit en français par google holding up the action as toes curled.
Michelle's courtroom solo when the case looks all but lost is anticlimactic musically and dramatically, leaving the show to revive only with the chirpy ensemble pieces from the chorines and from the scoundrel Larceny.
And thank heavens for Jeremy Secomb as Larceny, delivering oomph and charisma in spades, and in spats, albeit appearing too infrequently to counterbalance the show's overall plainness.
As it stands, Reputation is a work in progress that has been prematurely put under the spotlight, putting its writers' reputation in the balance.
Reviewer: Sandra Giorgetti