Rewind Forward
Choreography Robert Cohan, Kenneth MacMillan, Charlotte Edmonds, Yolande Yorke-Edgell
Yorke Dance Project
Lilian Baylis Studio, Sadler's Wells
–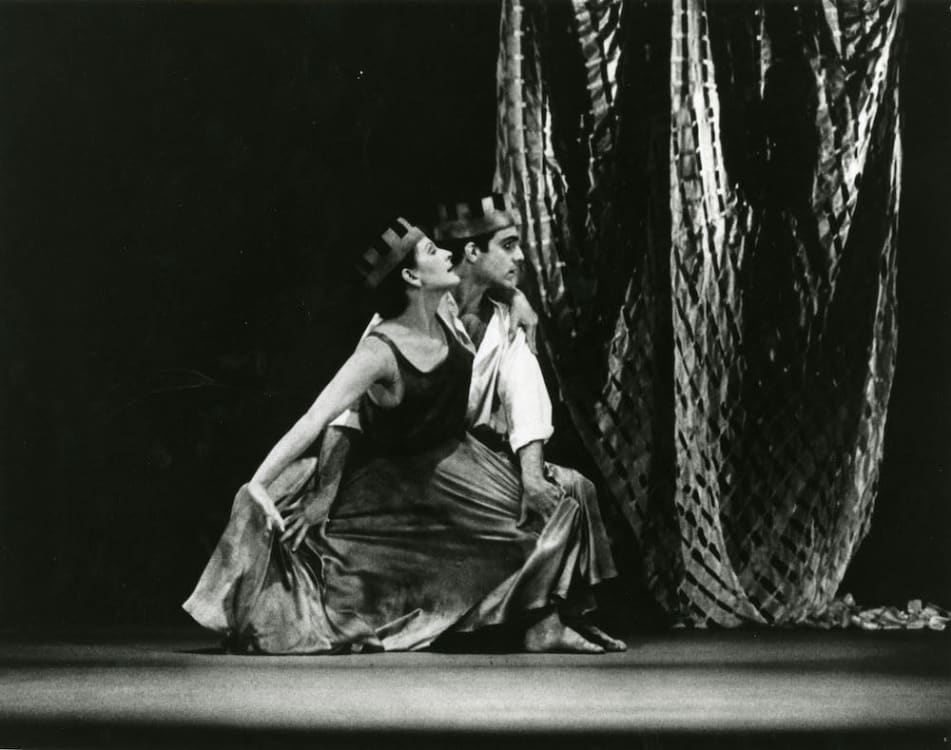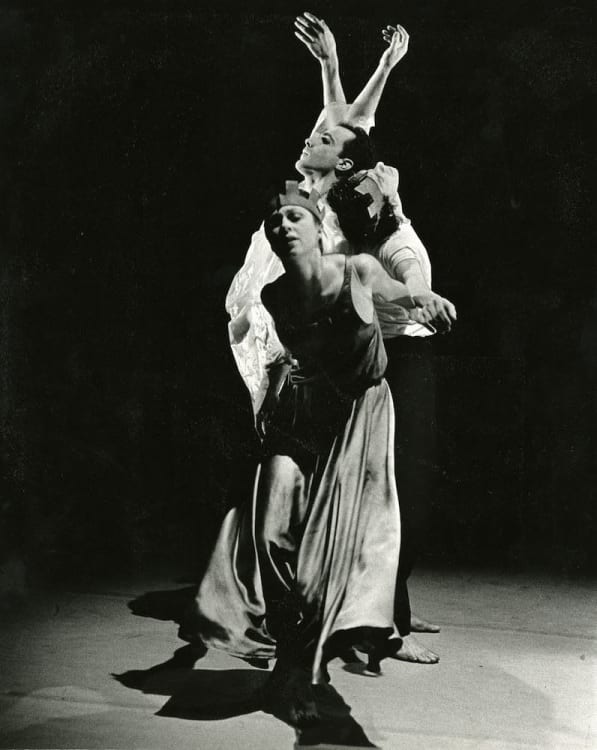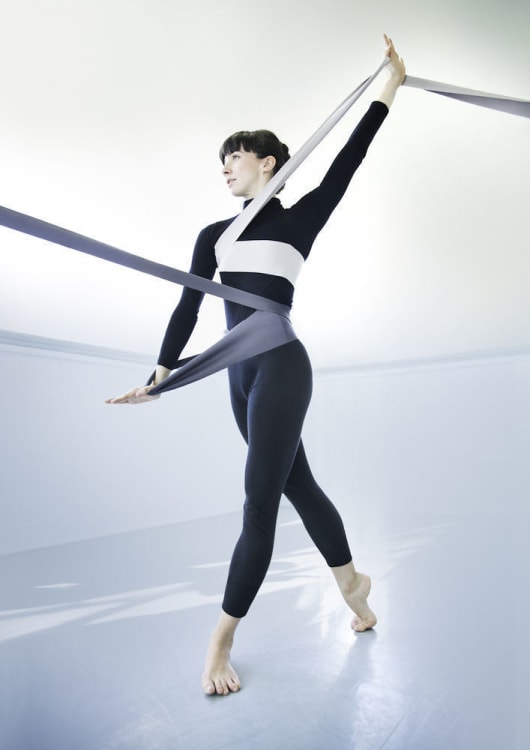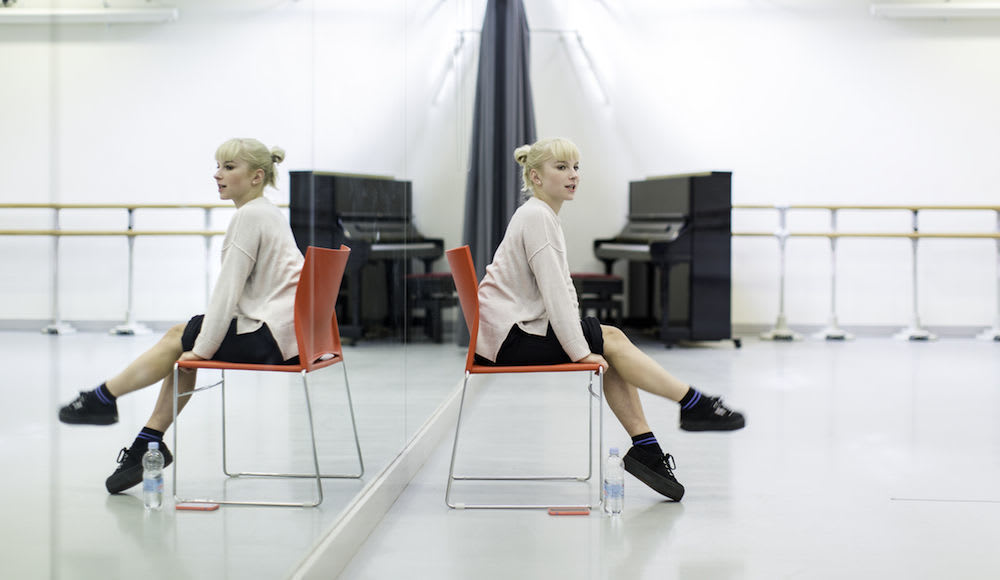 Yolande Yorke-Edgell artistic director of Yorke Dance Project must be commended for curating a programme of academic interest, as well as choreographing the final short piece of the evening, Untethered Part 1. Part 2 is to follow in 2017.
90-year-old Robert Cohan, Martha Graham alumnus, founding artistic director of The Place's London Contemporary Dance School and Theatre; the late Kenneth MacMillan; rising choreographer 19-year-old Charlotte Edmonds, trained and mentored at The Royal Ballet, given her first commission by Yorke Dance Project at the age of 16—what are the ties that bind these three?
Dance's lineage, both classical and contemporary, influences and inspirations. Cohan, who is in the audience, presents two pieces: Twilight, a reworking of his 1979 Testament, and his new Lacrymosa, the two separated by Sea of Troubles, MacMillan's take on Hamlet, and Edmonds's Self, itself inspired by MacMillan's Manon.
Rewind Forward is apt—here's a convincing collocation, the intellectual language of dance burning bright. I'd love to know what the young members of the audience, many of them dance students by the look of them, make of it.
Twilight's formalism reminds me of the nymphs in Nijinsky's L'après-midi d'un faune, passing each other as if on a frieze. Dancers, some in cool green and blue vests and pants, some in warm purple, in duet and trios, to Vivaldi's formal baroque harmonies, perform a grounded classicism as if for the court of Versailles.
Lacrymosa is a calligraphic meditative work, the dancers brushes laden with black. Silence opens the piece, the silence of the tomb, or of reflection. Religious imagery, pieta and cruciform poses, a couple, Freya Jeffs and Phil Sanger, mourn. Dmitri Yanov-Yanovsky's eponymous lament is played in a 1994 recording by the Kronos Quartet with soprano Dawn Upshaw.
Intended for smaller spaces, briefly in Scottish Ballet's repertoire in 1993, performed in Japan and Washington by Adam Cooper's company in 2002/3, MacMillan's 1988 Sea of Troubles, which follows Twilight, is an abstraction of Hamlet's inner turmoil, his mind playing tricks, the six dancers constantly switching roles. Originally created for Dance Advance, an ensemble of former members of The Royal Ballet, there's something Meyerholdian about it.
Recurring motifs, gestures signify and then confuse—Hamlet's brain scrambling to understand. Why does Ninette de Valois's Checkmate flit across my brain? Like Hamlet, his splintered mind teetering on the precipice, I'm searching for clues and connections.
Jigsaw pieces of Hamlet's reeling brain, disjointed (the time is out of joint) images flash by swiftly: why are there three Gertrudes, two Ophelias, how many Hamlets, who is whispering in whose ear, why is he changing places with him? Polonius dies several times behind the arras.
A long piece, some thirty/forty minutes, the sense of a tortured psyche augmented by discordant music, Anton Von Webern's atonality and Bohuslav Martinů's nocturnes, for a moment my mind jumps to Alfred Jarry's absurd madhouse Ubu Roi. I wonder what Irek Mukhamedov (in the audience), one of MacMillan's muses, thinks of it all.
Charlotte Edmonds's short Self, commissioned in 2015 by the Cohan Collective Commission, inspired by MacMillan's pas de trois from Manon, cleverly shifts the emphasis from Manon to the Chevalier, to his struggle with his faith and his lust for her.
Two women in long gown, a man in baggy trousers (design Peter Todd), emote to Donna McKevitt's atmospheric score, its solemn strings, in head to head angst, upper bodies eloquent. Is this Huis Clos—hell is other people? Is he to be pitied?
Untethered is another thoughtful piece—this is not a light-hearted evening. The dance is mathematical, geometric, algorithmic, and, I suspect, psychologically profound (the work is dedicated to Dr Habib Sadeghi). I love the syncopated section to Brooklyn Rider's plucked strings.
A girl is trapped in rubber webbing held by two men—is it a musical stave, a bird snared on a wire, or life's tangled web? Freed of this, she is still held tight by strips of fabric wound round her torso. These are unravelled by two women. But she's still in harness—a bit like Lise with ribbons in La Fille mal gardée.
The dancers, some classically trained, some from the contemporary world, make a fine group: Amy Thake and Kieran Stonely Royal Ballet trained, Daisy West at Rambert, Benjamin Warbis formerly with the Michael Clark Company trained at the London Studio Centre, as did Edd Mitton, Freya Jeffs trained at Elmhurst and Central School of Ballet, whilst Phil Sanger, fifteen years of experience under his belt, seems to have dabbled in just about everything and worked with everyone.
Reviewer: Vera Liber