Richard III
William Shakespeare
Headlong Theatre
Alexandra Palace Theatre
–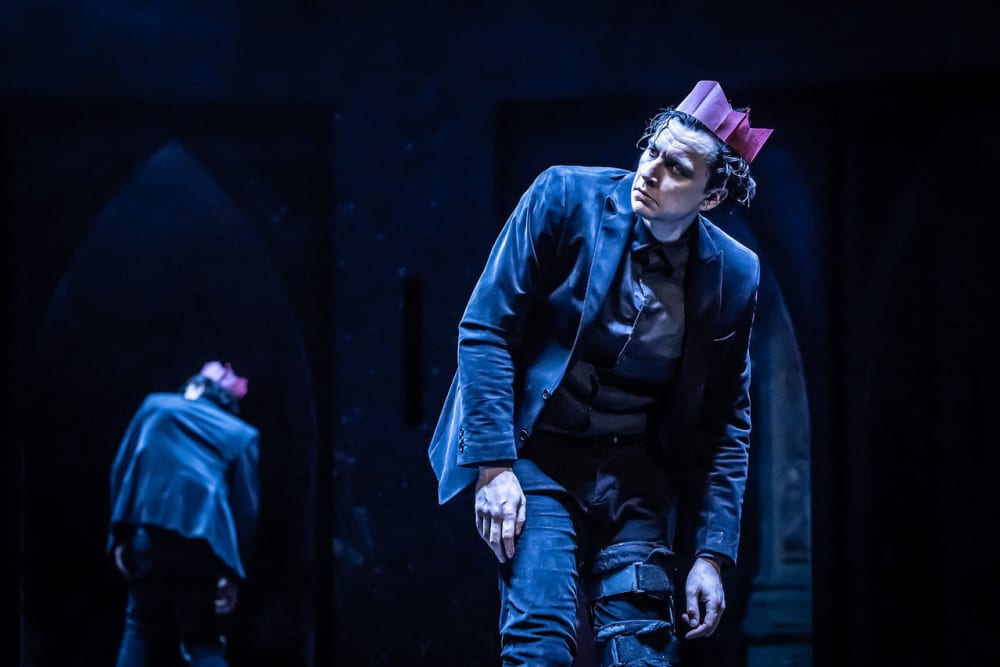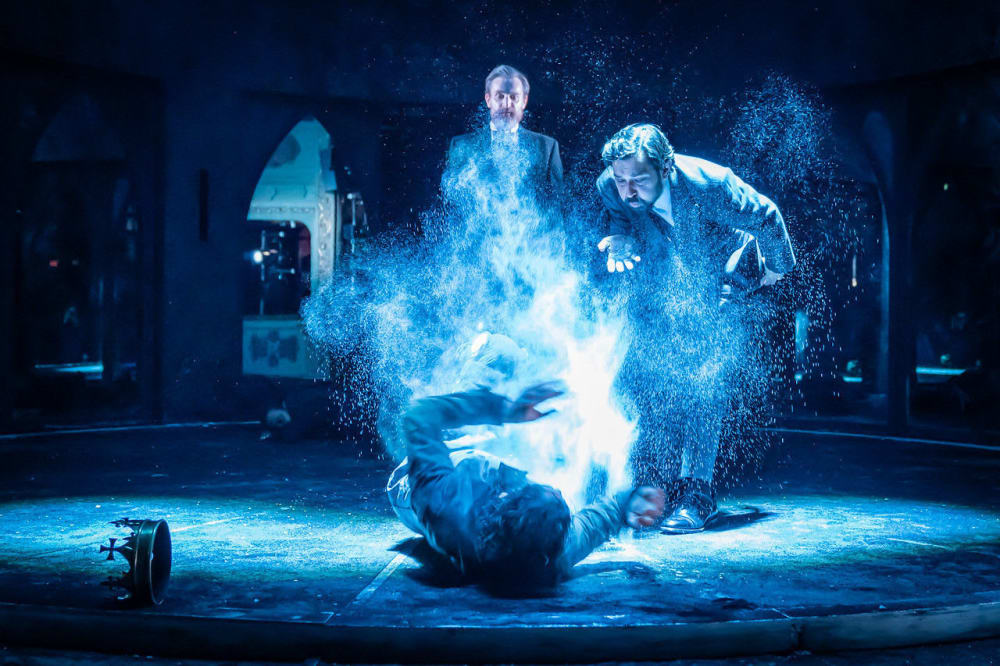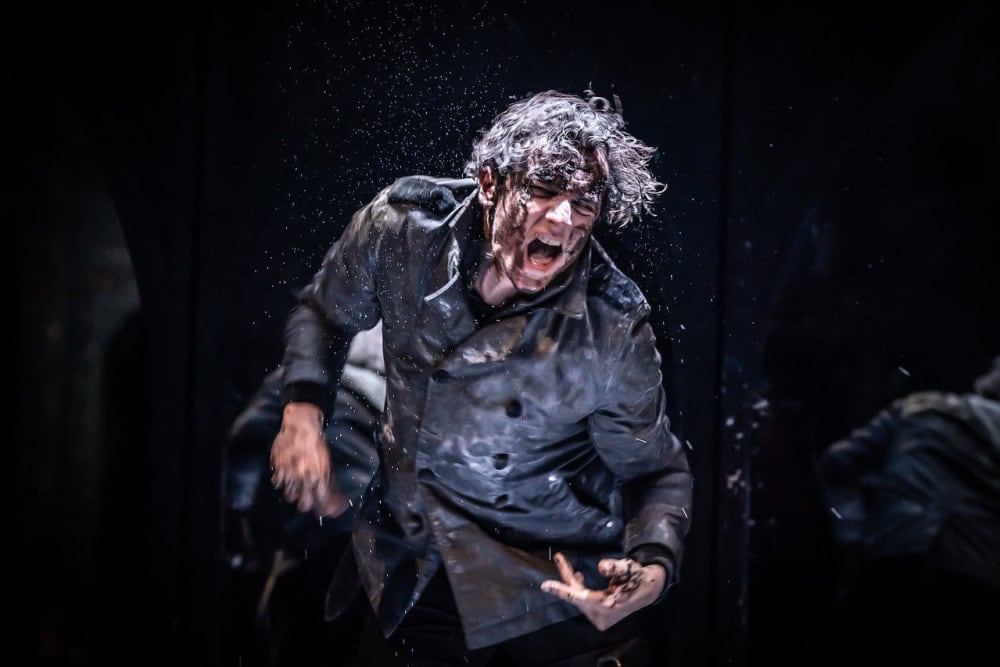 This is a dual story, celebrating not only an exciting contemporary touring version of the final play in Shakespeare's Wars of the Roses cycle but also the resurrection of a theatre that had been closed for generations.
Alexandra Palace Theatre
For those that do not know it, Alexandra Palace lives up to its name. This is a gigantic palace of entertainment that has encompassed all kinds of offerings over the years. It has also been the unlucky victim of a series of fires that have blighted its history.
One of its houses of pleasure was a theatre and venue has been host to variety performances, concerts, sporting events and television broadcasts over the years, not to mention more traditional stage presentations.
The scale will astonish visitors. The entry hall is not so much a foyer as the model for an aircraft hangar, large enough to fit almost any one of London's theatres inside with something to spare.
The auditorium has been sensitively and tastefully refurbished, keeping a sense of history with largely unfinished walls and ceilings, allowing the beauty of the original to shine through.
In an instant on reopening, it must have joined the list of London's 10 largest theatres, with a seating capacity in four figures for this production. When one looks more carefully, it is possible to discern the proscenium arch hiding some way behind what is a temporary stage, suggesting that many more seats could be squeezed in if required.
The ceilings are high enough to rival the world's greatest opera houses, while the distance from one end to the other could probably have accommodated Tottenham Hotspur, if not necessarily all of their fans, during the club's period of homelessness.
Richard III
Headlong Theatre continues to be one of the country's leading interpreters of plays, ancient and modern. In this co-production with not only Ally Pally but Bristol Old Vic, Royal and Derngate, Northampton and Oxford Playhouse, director John Haidar has created a clever blend of traditional and contemporary that feels very accessible.
Using a relatively small stage space, based by designer Chiara Stephenson around a circle backed by a series of mirrored doors, it is led by Tom Mothersdale, playing the aspiring King in modern dress, his left leg encumbered by a full-length mechanical splint.
In a striking opening scene, he evilly misleads then murders John Sackville's Henry, a monarch who, rather than retiring peacefully to his grave, remains as a haunting figure appearing with increasing regularity as each succeeding murder brings Richard closer to his goal of ultimate power.
This fast-paced, episodic evening runs to little over 2½ hours but rarely loses energy, rushing from scene to scene like an action movie. It helps that the director has a good eye for powerful images, at different times making the most of light and sound effects and symbolical chalk dust in a final night of haunted dreams before the arrival of Richmond to challenge the protagonist on a Leicestershire battlefield where the latter's lack of a horse proves fatal.
Along the way, Richard callously murders every relation that he can find, most cruelly the wife, whom we have watched him woo, and two young nephews, of whom he is somewhat ironically officially pronounced their "protector".
There is remarkably little opposition to the face of evil, although the women prove to be the most determined, Eileen Nicholas playing Richard's mother the Duchess of York and Dearbhle Crotty as Queen Elizabeth both showing more backbone than any man in taking him to task.
In addition to the familiar characters, Richard's power is maintained by the unfamiliar Ratcliffe, a hench(wo)man with few qualms, impressively portrayed by Heledd Gwynn who, like so many other cast members, is required to double in differing roles, which all do with phlegm and alacrity.
However, the undoubted star of the show is Tom Mothersdale, who gives his all as the central character, embodying evil while retaining a sense of humour and even engendering sympathy on occasion, although that fast diminishes as his charm is overtaken by the desire to succeed, whatever the cost.
Viewers are urged to see this production in London, both for its entertainment value and also the opportunity to take on the glories of Alexandra Palace and its newly restored theatre. After that, it tours the country, with full dates available on Headlong's web site.
Reviewer: Philip Fisher