Richard III
William Shakespeare
Shakespeare's Globe
Sam Wanamaker Playhouse, Shakespeare's Globe
–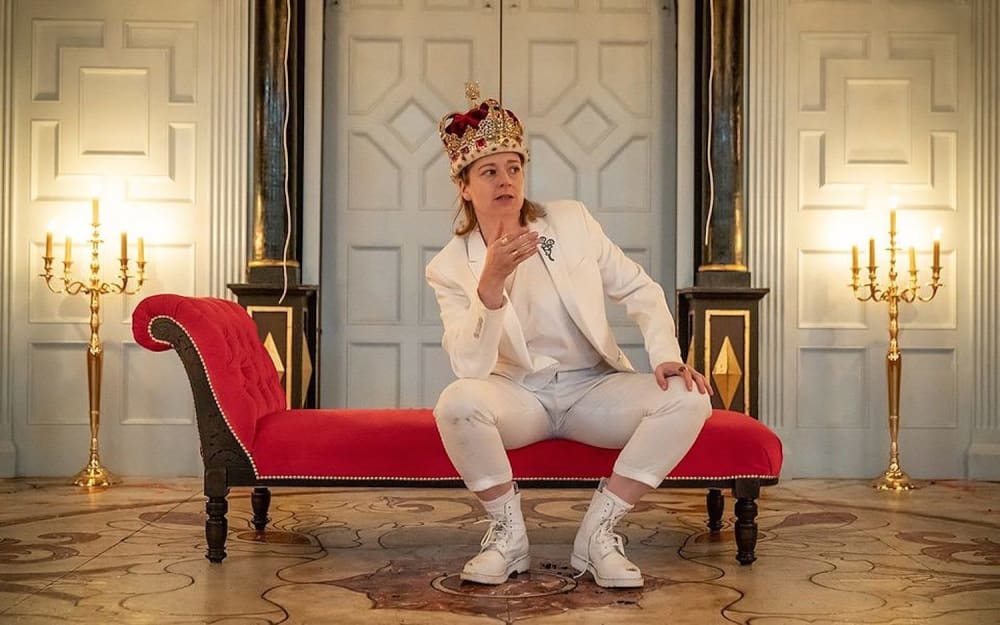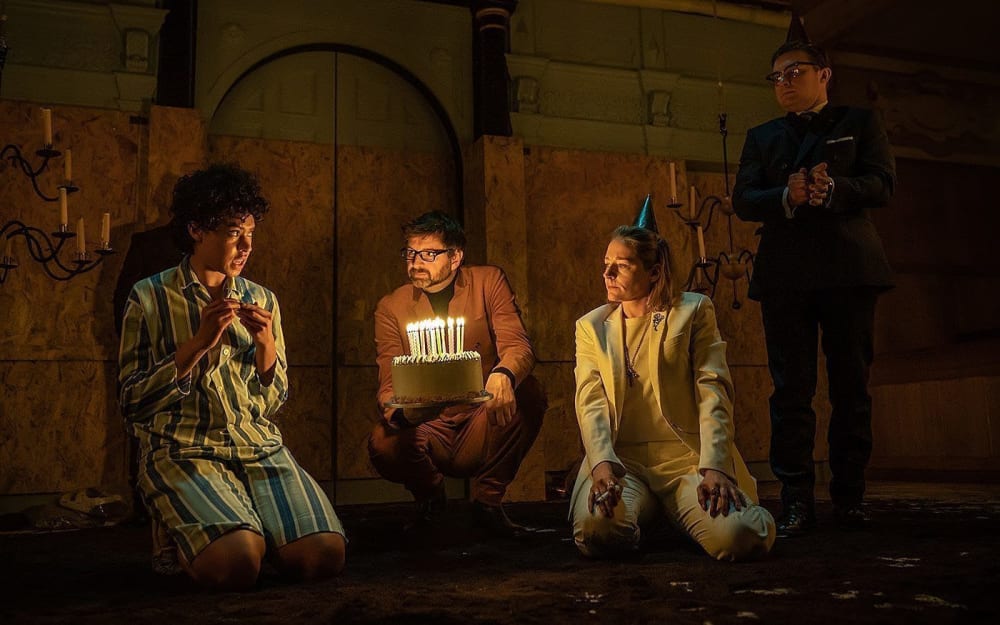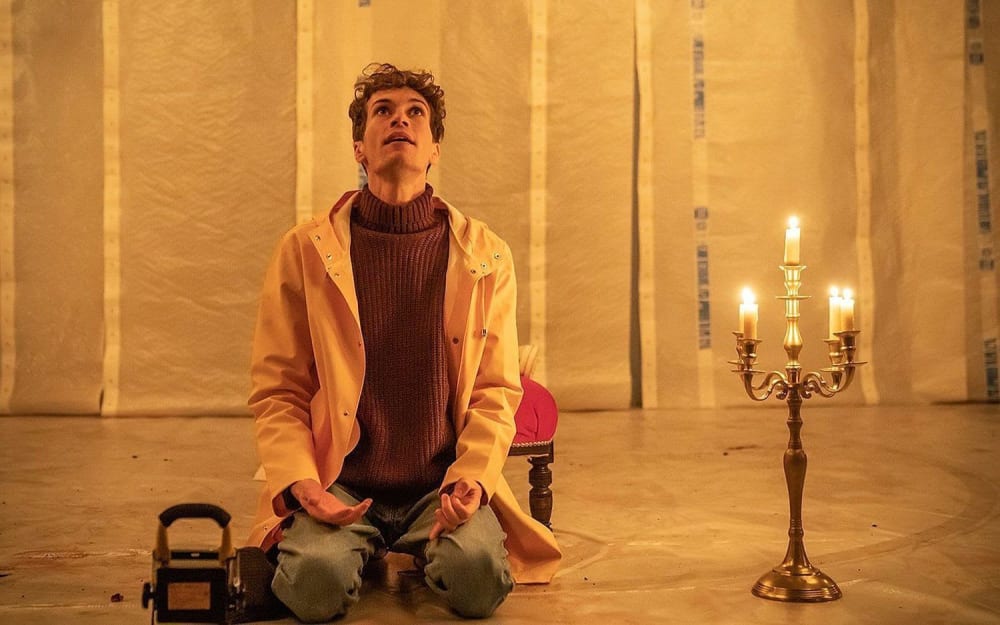 This production of Richard III takes off where directors Sean Holmes and Ilinca Radulian left things at the end of Henry VI, the Wanamaker stage covered in earth as the House of York triumphs and takes the crown.
The first part of Richard's opening speech is not, as so often, delivered ironically to the audience but to the new king and his faction as though celebratory until they leave the stage and duplicitous Dickie can share his real plans with playgoers: removing every barrier that keeps him from the crown
Richard may say he's "determined to be a villain" but in this gender-blind production Sophie Russell doesn't present the hunchback monster. He may accuse others of casting spells to warp his body to malign them but his deformities are mental, he's psychotic.
This is underlined by a strikingly bold invention: this Richard celebrates each murder that brings him closer to succession, appearing as though present as others perform them, cavorting in a comic cabaret turn singing in a spectrum of style from Elvis and country to salsa.
It is in tune with the grotesquerie of his wooing of Lady Anne (Matti Houghton), as she accompanies the corpse of Henry VI to burial, crawling through the dirt towards her, claiming he killed her husband and the king his father for love of her.
Although the play is centred on Richard's actions, he doesn't dominate the play completely; like Henry VI, this remains an ensemble production, with particularly strong contributions from Jonathan Broadbent as a deceptively amiable Buckingham and Steffan Donnelly continuing his powerful playing of an embittered Queen Margaret. Though the strongest condemnation of Richard comes from his mother (Sarah Amankwah), it is Margaret who seems more vitriolic when the Duchess and the gathered queens confront him.
John Lightbody as the Duke of Clarence, who thinks brother Richard his friend, is one of the first to be bumped off as Richard removes potential royal heirs. The actor returns as Richard's henchman, Ratcliffe. When he insidiously appears adding a floodlight to the candles, it signals interrogation and murder.
When this Richard dispatched Henry VI, he sank his teeth into his throat, but his minions seem to prefer suffocation, using plastic bags, the same bags, stuffed with body parts, that then represent the murdered and it is plastic that signals Richard's end, surrounded by enemies in plastic macs who look like ghosts and bundled in plastic for his ignominious end before Donnelly, doubling as Richmond, accepts the crown as Henry VII and symbolically presents the coming of peace.
This final segment of the history cycle is well spoken and foreign visitors next to me found it easy to follow but, though full of invention and dramatically effective moments, it doesn't seem so confidently right as the abridged Henry VI; it is just a bit too clever, its gimmicks attract too much attention.
Reviewer: Howard Loxton