Henry VI
William Shakespeare
Shakespeare's Globe
Sam Wanamaker Playhouse, Shakespeare's Globe
–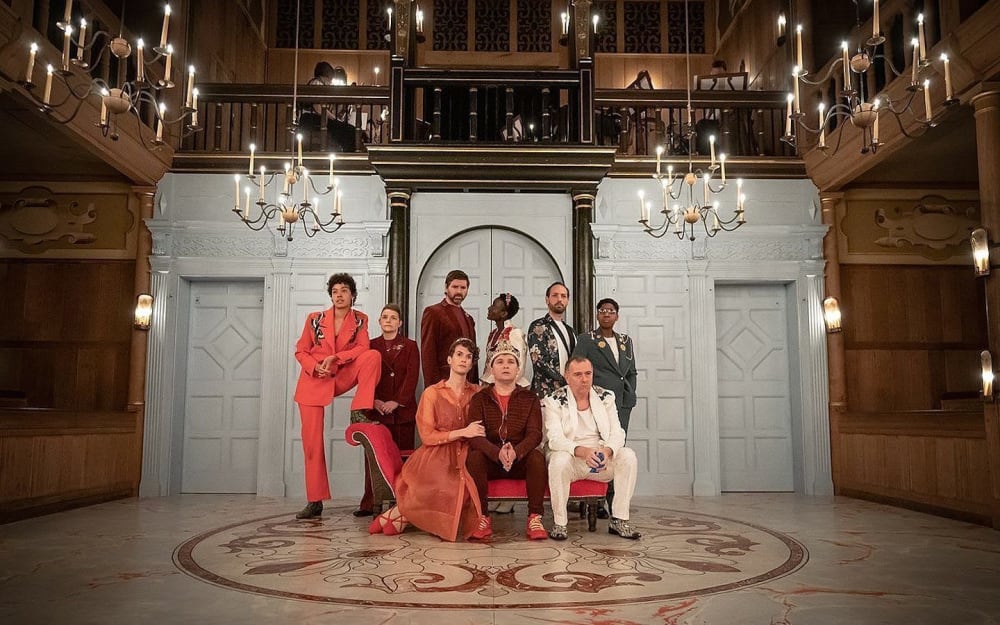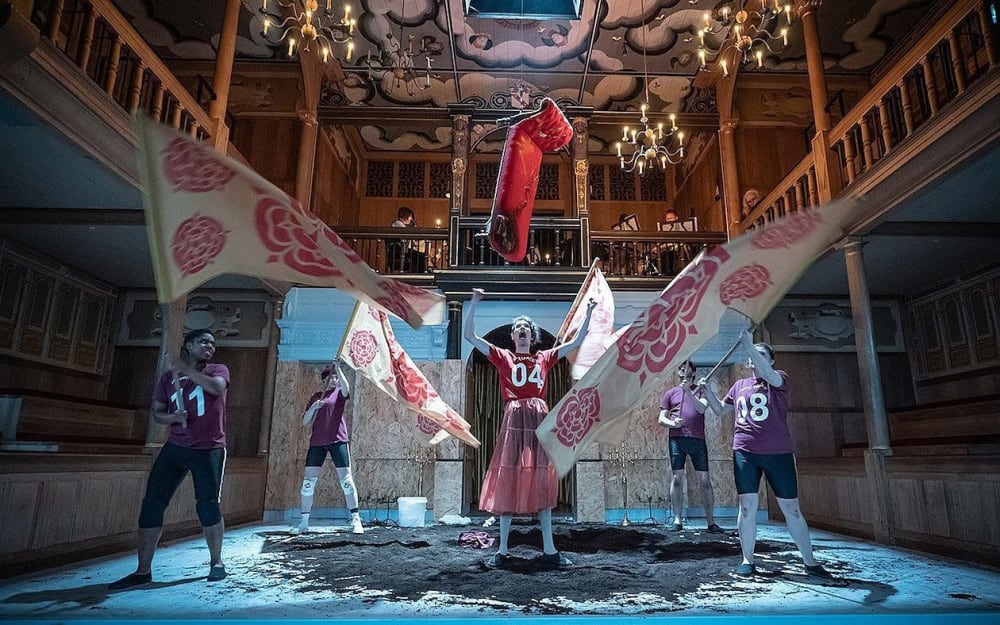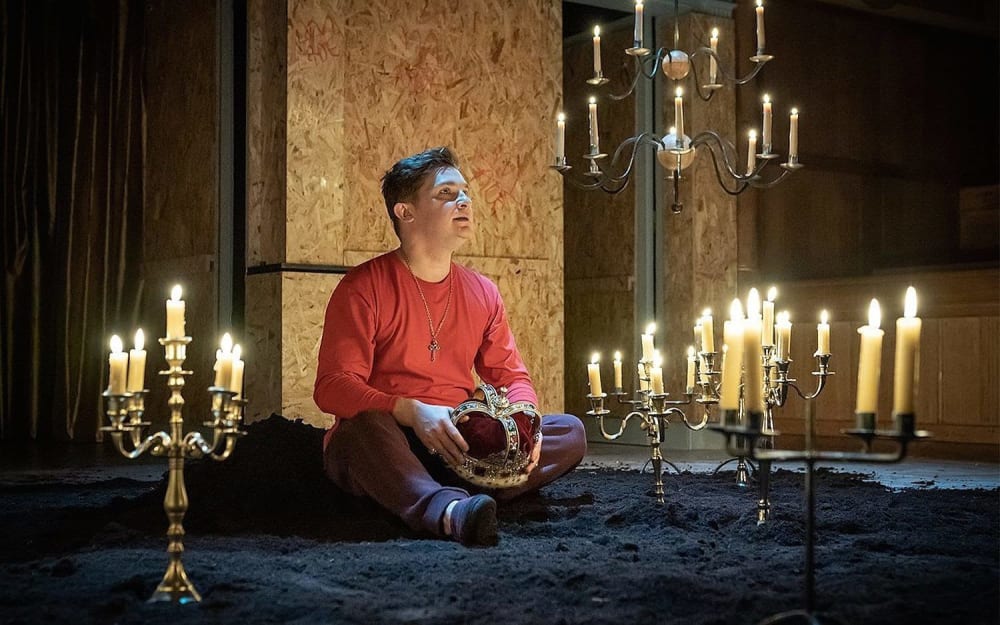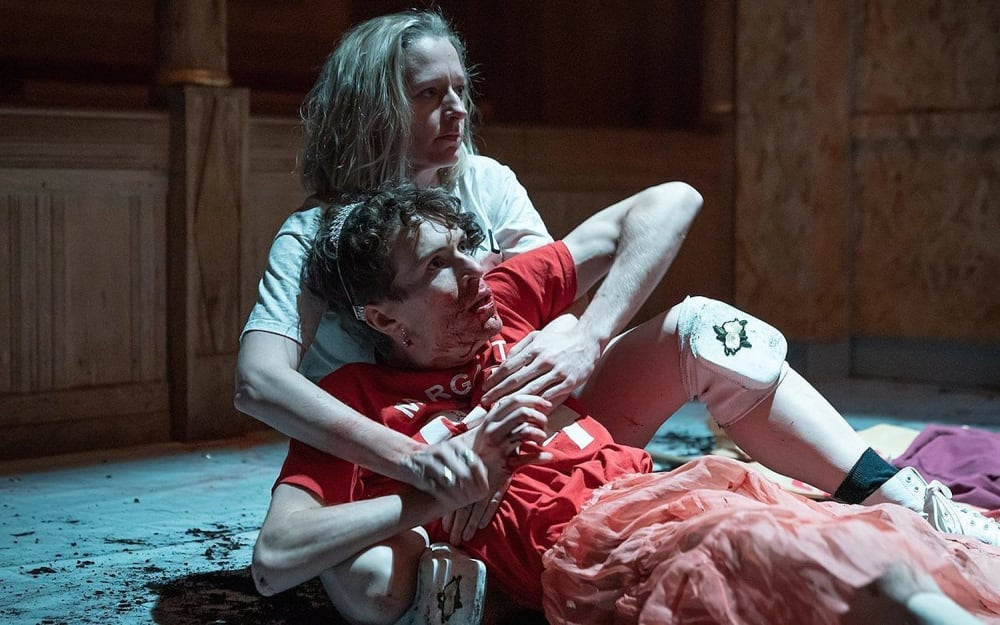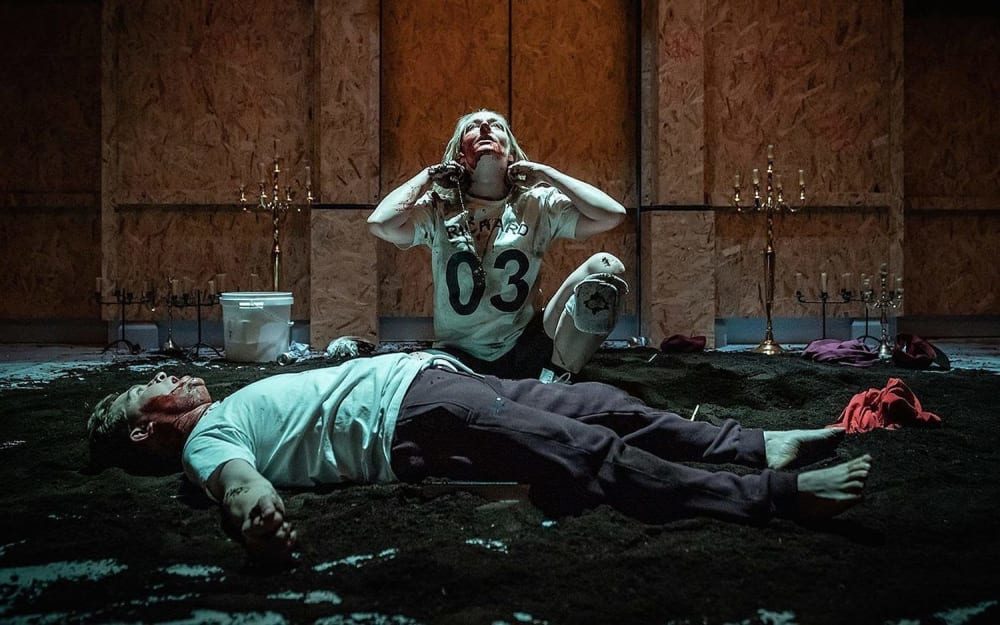 A slimmed-down version of the ensemble that presented Henry IV Part 1 and Part 2 and Henry V in the Globe Theatre in the summer now continues Shakespeare's history cycle with Henry VI and Richard III in the Sam Wanamaker Playhouse directed by Sean Holmes and Ilinca Radulian.
The three plays that make up Henry VI recount the history of the struggle for power and the crown that we know as the Wars of the Roses, here compacted into an action-packed 3¼ hours that goes very quickly. The whole of Part 1 has been dropped (including Shakespeare's take on Joan of Arc) and the other two parts carefully filleted to concentrate on the dynastic story. It loses incidents such as the Duchess of Gloucester being trapped into involvement in witchcraft and Cade's rebellion is rapidly dealt with (the rebels masked like today's political protestors) but the result makes the political power struggle and its bloody outcomes clear and fast-moving.
Designer Grace Smart hides the playhouse's gilded scena behind a grey façade that is itself boarded over as the play progresses and the stage becomes spread with earth, a symbolic red chaise longue takes the place of a throne centre-stage, the only additional scenery which turns up bashed about later hanging overhead.
It is on that red sofa that the extended royal family is lined up for the play's opening: the arrival of the Duke of Suffolk bringing Margaret of Anjou as Henry's bride, previously married by proxy. The division of the Plantagenets into the York and Lancaster factions who will contest the crown is already colour-coded in the costumes but for the moment they are united in their fervour for the land they will fight over: every time anyone mentions England, arms punch the air and a great shout repeats it, led by Colin Hurley's tough guy York who covets the crown that Jonathan Broadbent's Henry always has with him. His Henry, until now always guided by his Protector Gloucester, is gentle by nature but no pushover; he has a strong sense of his royal right. His conniving queen, played by Stefan Donnelly (this is a gender-blind production), may tower above him but he can stand firm when he wants to.
Later, as the factions go into battle, the football analogy is carried further, the change into name-labelled football kit as they go into battle, direct identification even when actors play several roles. This aids a crystal-clear telling of the story which is no friendly match but viciously lethal. Already marked out as mercilessly murderous is Yorkist Prince Richard. Sophie Russell doesn't make him a physically deformed Crookback (how will that work against his self-description in Richard III? Watch this space!) but he is cleverly characterised by going into battle not with a sword but a chainsaw.
In this uncompromising production with its modern dress, there is even a confrontation where the factions sit facing each other like the squabbling benches of today's House of Commons. Its style has the clarity of a political cartoonist and, like the best of that kind, is frequently funny while being deadly serious. Its achievement on that score is illustrated by the fact that, though severed heads wrapped in plastic arrive at regular intervals, they raise not even a titter.
The action throughout moves rapidly, characters stay on stage into new scenes allowing bold comment-making images such as Nina Bowers's Suffolk leaning to kiss Queen Margaret right over the head of the King, her husband. It well fits a history of deceits and connivances from the framing of Sarah Amankwah's ambitious Eleanor, Duchess of Gloucester, and the undermining and forced retirement of her soberly honest husband (John Lightbody, also playing the much less loyal Duke of Clarence) to the future Richard III already plotting his leap up the line of succession.
Moments of high drama, such as Queen Margaret's baiting of captured York, are strongly played but this production doesn't indulge star turns. It is an ensemble of actors who all seem to be on high octane fuel producing exciting theatre that makes you wonder why these plays went unacted for years until Birmingham Rep started reviving them and brought them to the Old Vic in the 1950s.
Reviewer: Howard Loxton