Rita, Sue and Bob Too
Andrea Dunbar
Out of Joint
Royal Court Theatre Downstairs
–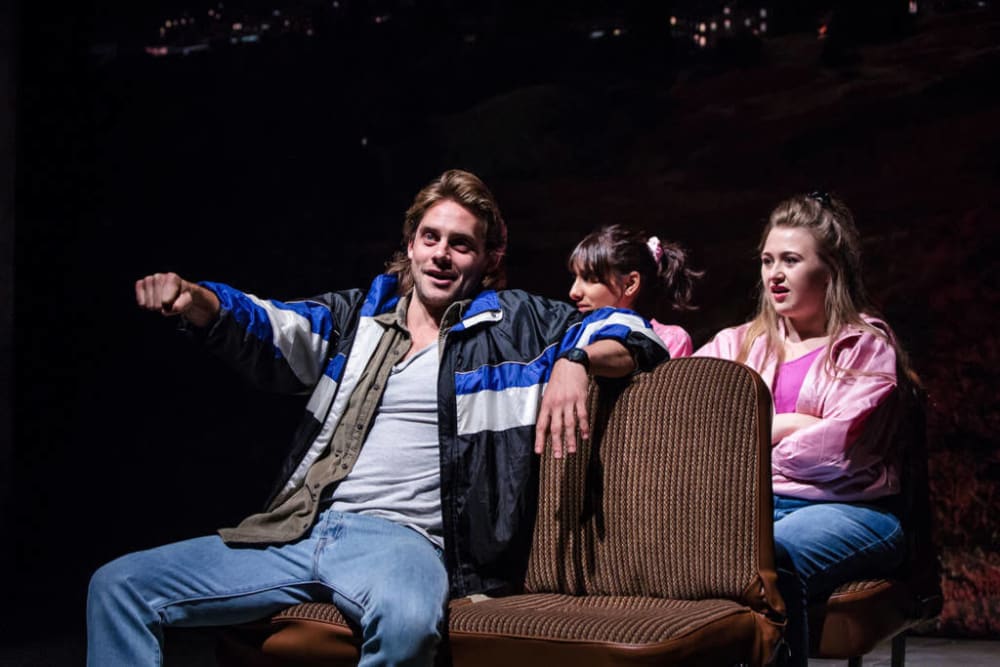 A play about a father who takes a pair of underage babysitters for late night rides in his car, leading to hanky-panky on the reclining front seats would inevitably have been as controversial today as it was when the play was first produced in 1982, prior to being turned into a film five years later.
However, as result of recent allegations of sexual misconduct involving the original director, this revival by Out of Joint, in a version newly edited by John Hollingworth and Max Stafford-Clark, nearly didn't make it to the starting line in London.
Under the direction of the company's recently appointed artistic director Kate Wasserberg, the piece proves to be considerably deeper than one might expect from a superficial glance at the subject matter and opening scene.
One of its main attractions is the fact that a heavily autobiographical piece was written for the Royal Court by the teenaged Andrea Dunbar fully 35 years ago, less than a decade before her tragically premature death.
On one level Rita, Sue and Bob Too is a work that represents and anatomises the early years of the Thatcher regime from the perspective of bitter residents in a declining Lancashire industrial town from which working opportunities are disappearing at a rate of knots. The period is perfectly evoked by Tim Shortall's costume and hair designs, especially Bob's trailing plume.
However, the main concentration is on the relationship between James Atherton's randy Bob, a 27-year-old self-employed handyman, and the babysitters, Sue and Rita respectively both played very well by Gemma Dobson and Taj Atwal.
From the perspective of those involved, the early scenes out on the moors are joyous, as Bob satisfies his lust, while the girls have a good laugh, partly at his expense.
However, rivalry between youngsters begins to threaten long-term friendship, while the excellent Samantha Robinson in the role of Bob's forgiving wife Michelle smells a rat, but does not know the source of the stink even though Bob has a track record of seducing babysitters.
One of the most insightful aspects of the play is Andrea Dunbar's depiction of Sue's parents, a powerful Mum played by Sally Bankes who believes that her daughter can do no wrong and a violent lazy bully of a Dad, David Walker, who has a natural, and as it happens very reasonable, distrust of anything that the youngster might say and do.
By the end of an 80-minute running time, the playwright has done a good job of demonstrating that 15-year-olds are far more knowing than adults might suspect. She also ruthlessly portrays the older generation as deeply flawed and far from the aspirational representatives of an adulthood that awaits the girls when they finish their YTS training and head out into the big bad world of (un)employment.
Depending upon the attitudes of those seeing it, this controversial production can either be regarded as a romp celebrating illegal sex or a warning about how the unscrupulous can prey on the young and relatively innocent. Building on the second interpretation, this revival can easily be justified and might potentially make a big contribution to the ongoing debate about sexual harassment.
Reviewer: Philip Fisher