Road Dahl's The Witches
Adapted by David Wood
A Curve and Rose Theatre Kingston Production
Curve Theatre, Leicester
–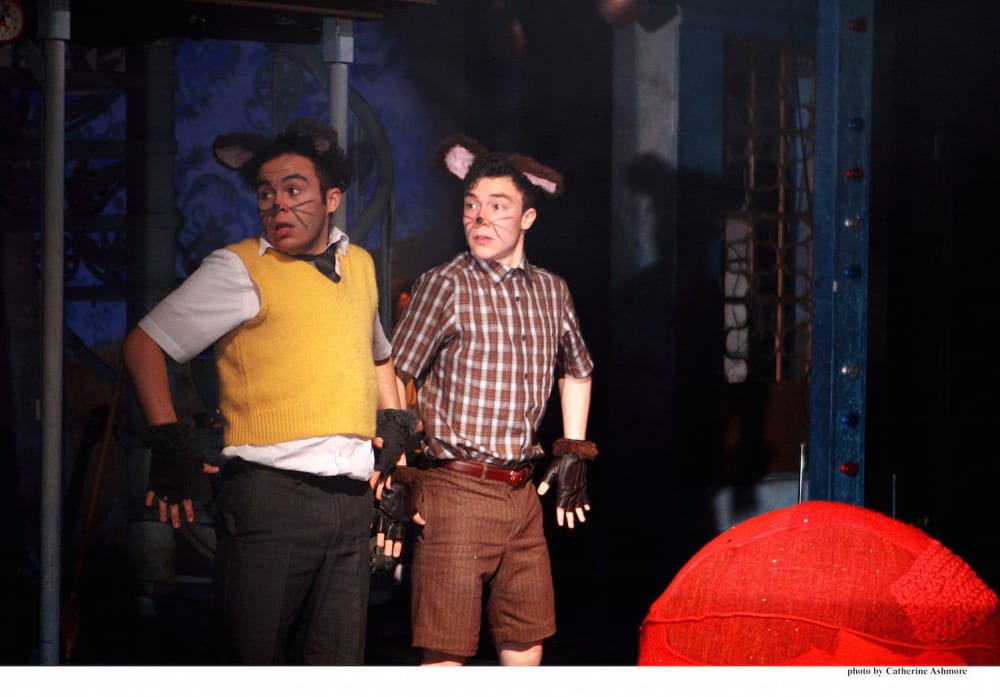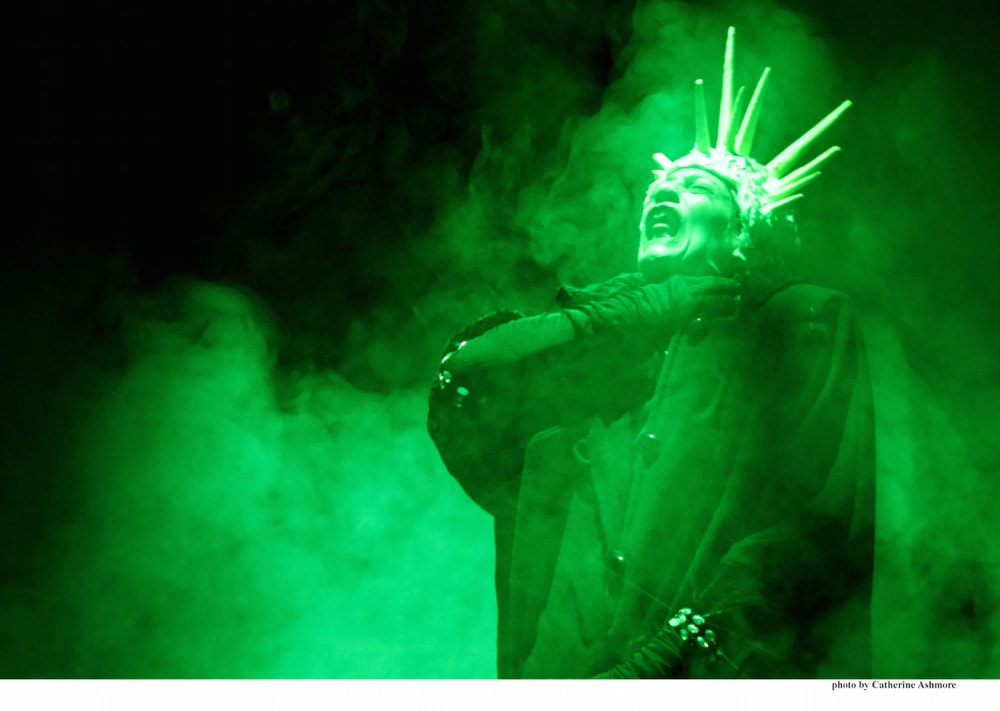 Roald Dahl's fertile imagination has provided rich reading fodder for young and not-so-young minds over the years, his impressive canon of work lending itself more recently to numerous successful stage and film adaptations.
Curve's Christmas menu this year offers two choices: the main stage serving up the Dickensian tribulations of eight-year-old Oliver Twist in Oliver!. As an alternative, Curve's Studio features eight-year-old Boy, facing down a coven of ne'er-do-wells in Roald Dahl's The Witches, a new joint touring production between Curve and Rose Theatre, Kingston.
Adapted by David Wood from Dahl's 1983 children's novel, this show is a cauldron of colour and special effects but loses none of Dahl's distinctive brand of dark tragedy, irreverent humour and innovative use of language (plus some lovely Dahl references popping up amongst the props).
Recently orphaned Boy is cared for in Norway by his cigar-smoking Grandma who, fortunately, just so happens to be an expert in witch-spotting (aka a witchophile). To satisfy his parents' last wishes, Grandma and Boy move to England so Boy can continue his schooling and it is here he encounters some of the world's most unpleasant witches (as English witches are of course renowned as the cruellest).
On a trip to Bournemouth to allow Grandma to convalesce from pneumonia, the evil begins in earnest as Boy and his new friend Bruno discover their holiday Hotel Magnificent is also the venue for the AGM of the English witches. Eek!
Director Nikolai Foster and the versatile cast clearly have a lot of fun with this fast-moving musical. Boy (an athletic Fox Jackson-Keen) is delightful as our hero, instantly gaining sympathy and interest. With the evil-o-meter set at maximum, Sarah Ingram's Grand High Witch brims over with Germanic zeal as she endeavours to sniff out and squelch the revolting and repulsive children of this world (which for her is all of them).
Karen Mann as Grandma is a nice mix of eccentric but lovable; I would love a hug from her, a good feeling to hold onto when things get a little lairy.
Backed up with judicious use of a projection screen, the cast of seven play a range of more than clearly-defined characters as well as a wide variety of musical instruments throughout, greatly enhancing the storytelling.
The smaller Studio stage is packed with props and set but Isla Shaw's design doesn't feel cramped and again, the cast move well in, over, around and under everything from a giant ball of wool to the Hotel Magnificent's magnificent doorway. With Isla Shaw's imaginative costumes and some spectacular wigs (Diana Hudson), the creatives appear to have had as much fun as the cast bringing Dahl's fantastical story to the stage.
This could well be the first theatrical experience for many audience members and what a great introduction to the magic of theatre this is as it bubbles over with magic thrills, spills and chills. Children of around seven and above will get the most out of this riot of a performance, fully appreciating the humour and inevitable, but not over-done, gross-out, gungey elements.
The Witches is charming, witty, maybe a tad scary in places for some smaller children, but, with such OTT characters and the lovely Grandma never far away, we're in safe hands.
Reviewer: Sally Jack