Road
Jim Cartwright
Royal Court Theatre
Royal Court Theatre Downstairs
–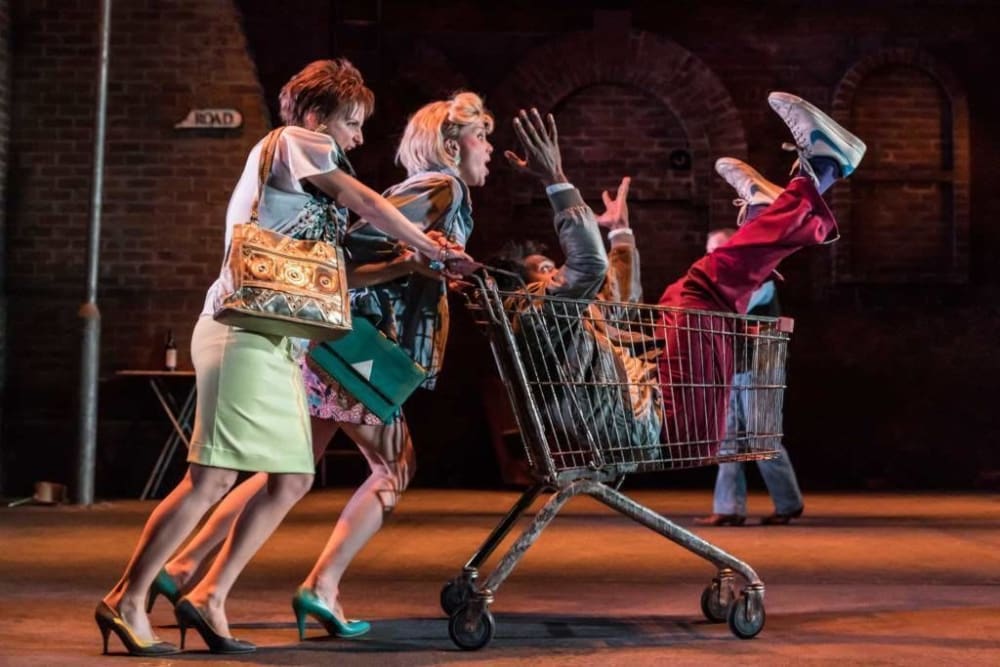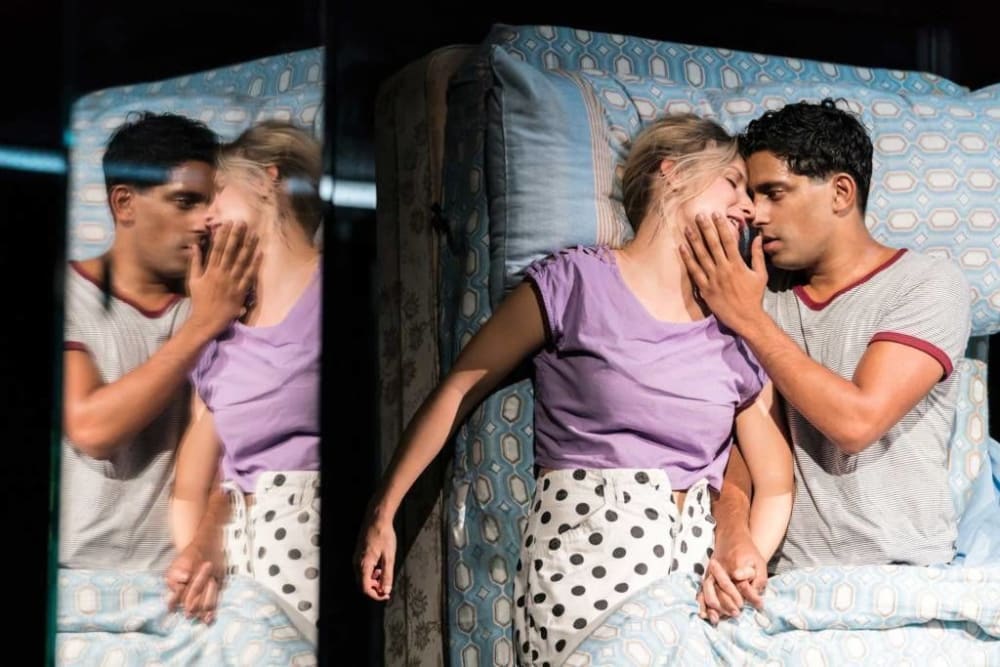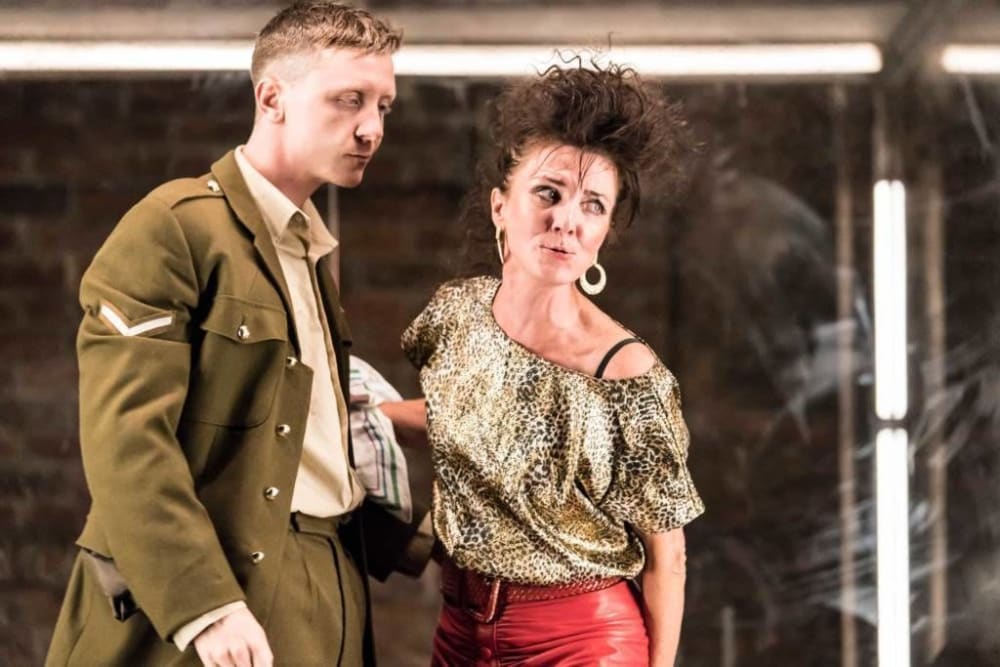 Nowadays, Jim Cartwright is probably best known for The Rise & Fall of Little Voice. However, his tales of Northern life in the Thatcher years, were powerful attacks on the system that can still speak volumes to audiences today.
Road might be regarded as his Under Milk Wood. Like Dylan Thomas, Cartwright uses a poetic version of the vernacular to paint a detailed portrait of ordinary people leading mundane lives in a tightknit community, in this case somewhere not too far from Bolton.
By 1986 when the events are set, it seems that no working class Lancastrians had jobs and therefore much of their lives were devoted to escape, even if just for the occasional, far from fulfilling night fuelled by cheap booze and sordid sex.
This is amply demonstrated by visiting the inhabitants of a nameless Road, seeing how unhappy they are at home and then observing as they gallivant in public, oblivious to poverty and depression for a few short hours and what is presumably a Friday or Saturday night.
Lemn Sissay is narrator Scullery, a possibly homeless commentator who reports wryly but also gets involved in some of the dramas that unfold on his watch.
He takes us on a 2½-hour tour that builds an impressionistic image through a series of short sketches, some of which stand alone, while others join up to present a fuller story.
The characters, played by a strong ensemble cast many taking several roles, are a good cross section of humanity's underclass. They feature everyone from a little girl witnessing her drunken father (Mark Hadfield) on the pull to an old lady remembering the good times of her youth, remarkably both played by June Watson.
In between, slutty girls look for thrills with voracious men but also the occasional innocent can be seen struggling to overcome boredom.
One of the features of the evening is a series of soliloquies delivered by loners from the relative safety of a Perspex box, which is the centrepiece of Chloe Lamford's design, utilising a set entirely surrounded by bland bricks.
While these can be moving, the evening's highlight is a hilarious scene involving a horny woman played by Michelle Fairley and a soldier (Mike Noble) whose alcohol intake has been so great that he is virtually comatose, requiring remarkable forbearance and depressing enthusiasm on her part.
The most poignant scene features Fay Marsay, showing great comic skill on her stage debut, and Shane Zaza as a couple who retreat from the world to a vertical bed and what is effectively a hunger strike to protest about the vacuous tedium of their lives. This builds to a remarkable diatribe delivered with appropriate passion by Zaza.
The overall impression that viewers will take away is of a community at its collective wit's end, waiting for an economic uplift that is nowhere in sight. With hindsight, it also seems like a perfect breeding ground for the National Front or UKIP bringing undefined promises of better times ahead, if their dicta are followed.
John Tiffany clearly loves the work and its message, which he illuminates with much physical humour, improving the quality of what would anyway have been a politically charged but highly entertaining night out.
Reviewer: Philip Fisher