Robert Cohan at 90

The Place London
–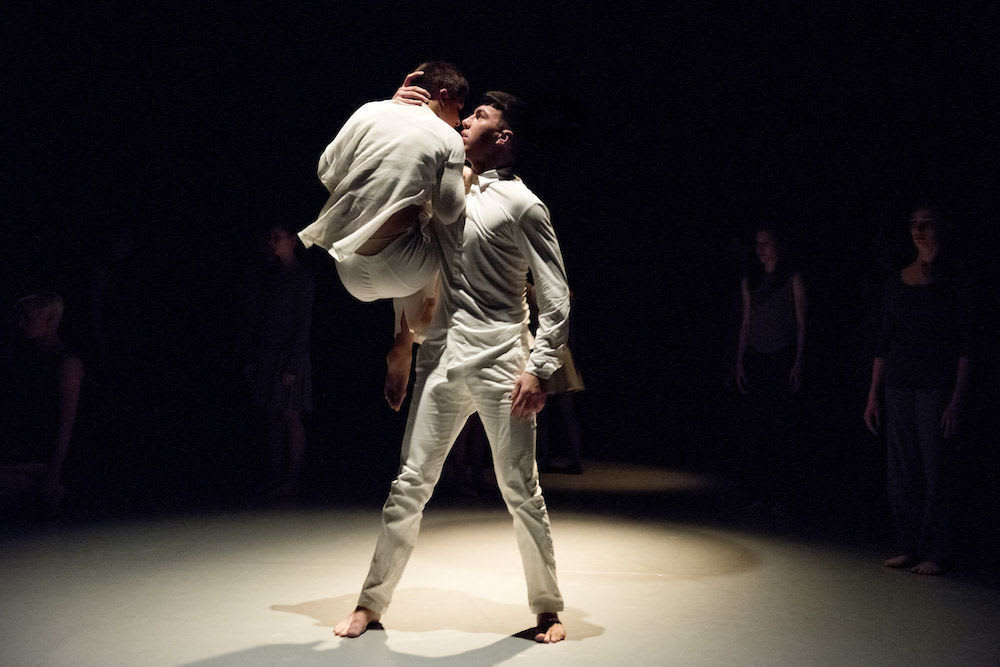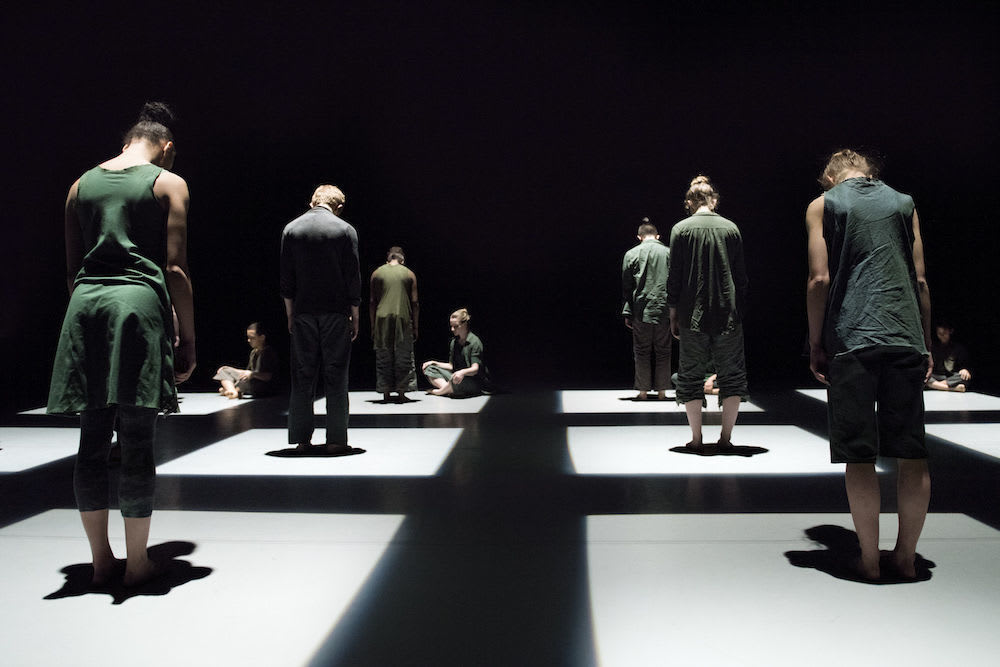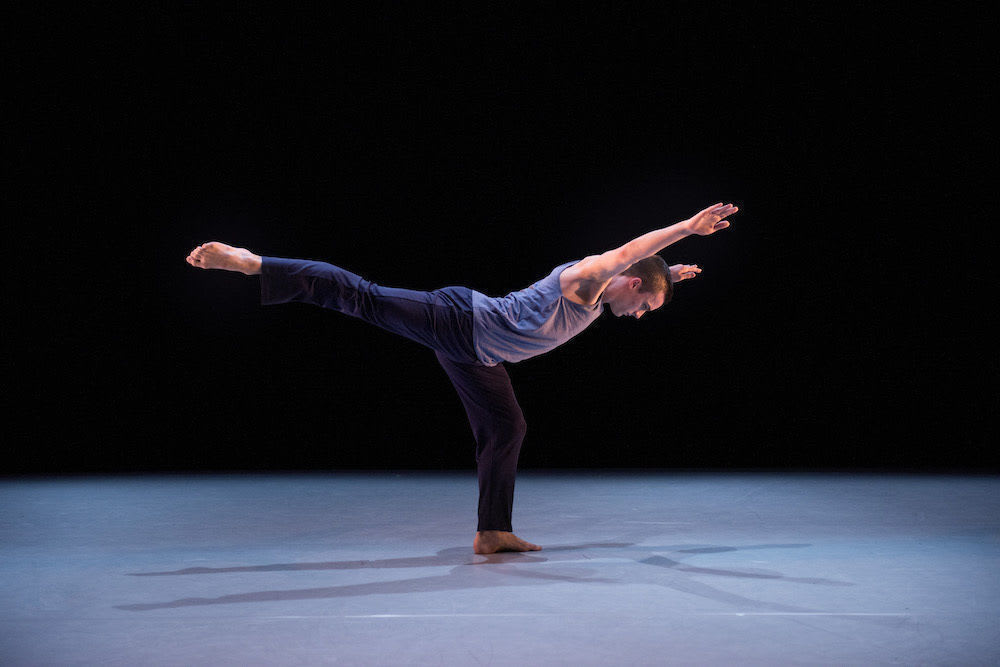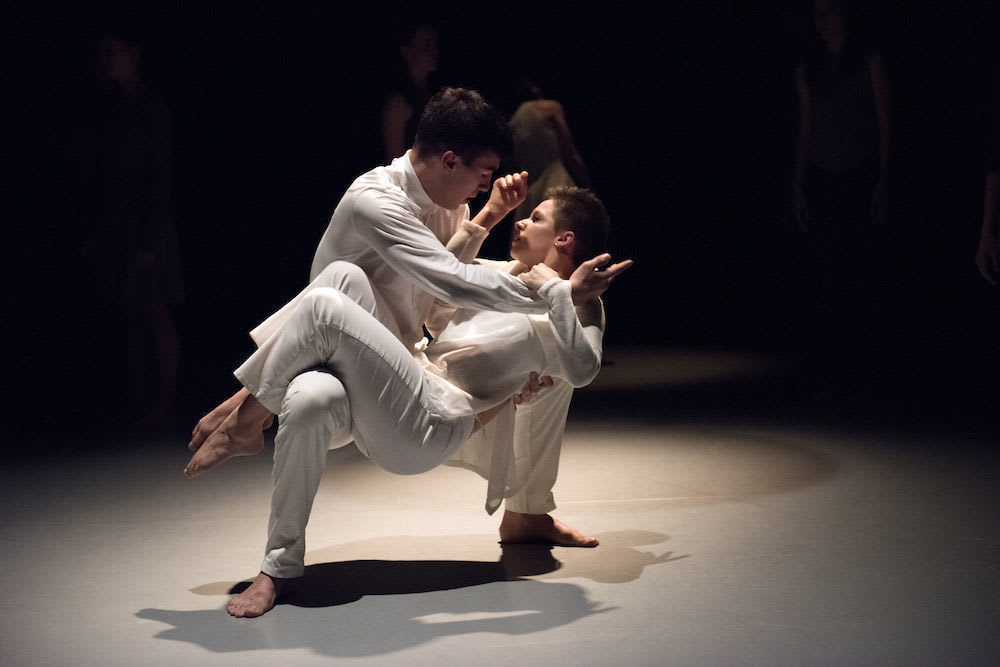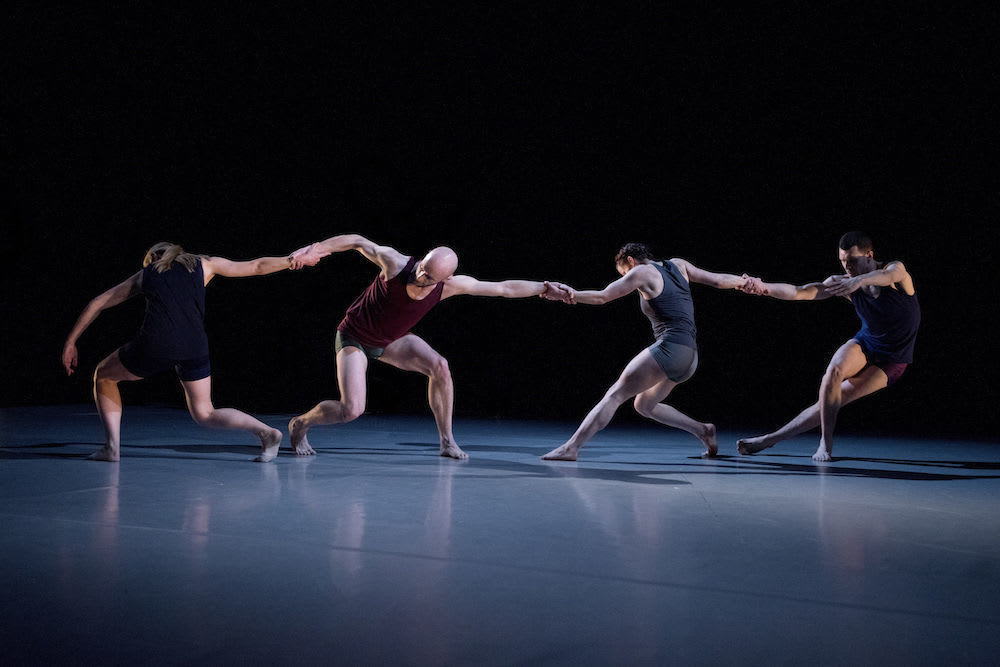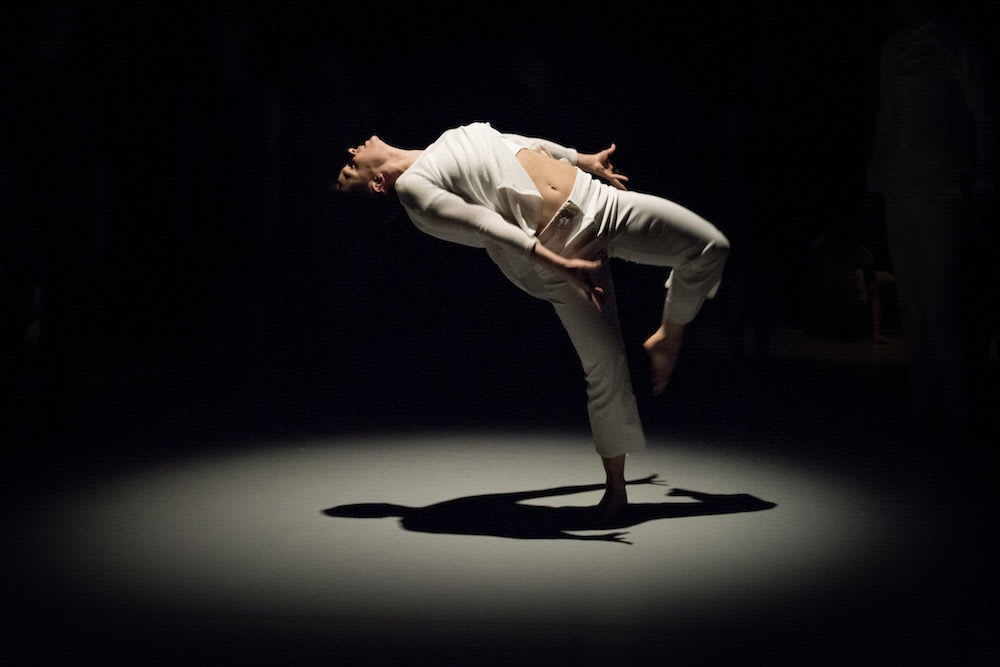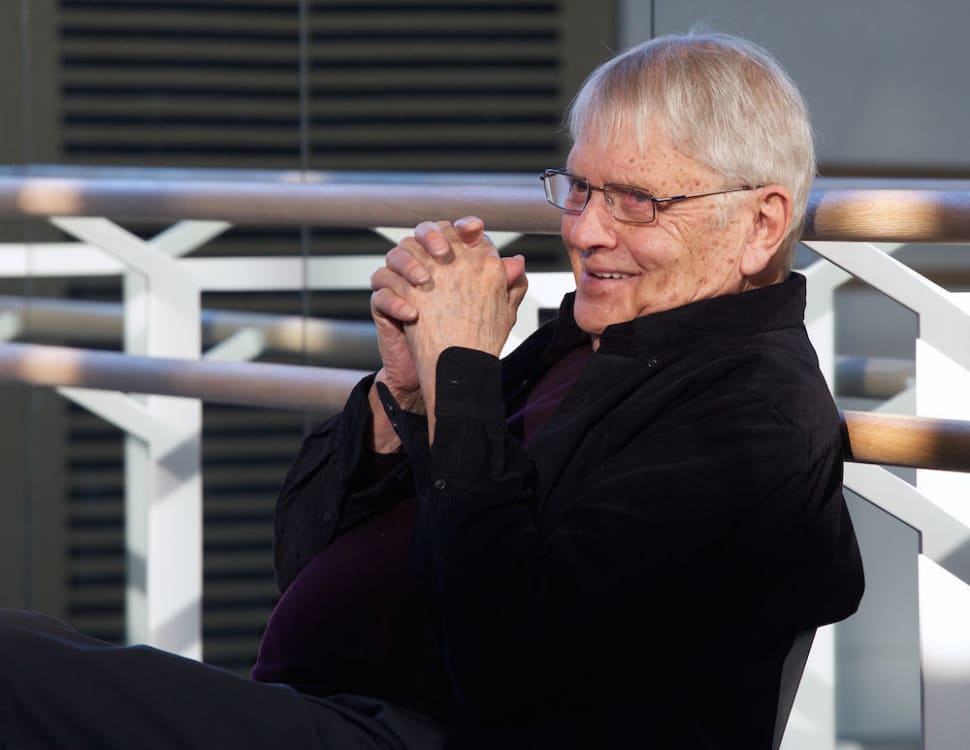 Founder of London Contemporary Dance Theatre (LCDT), first Artistic Director of The Place, Robert Cohan is naturally the focus of this special evening, but he must be delighted to see his baton being passed on—his legacy intact—especially in the quality of dancing from The Place's programmes for Children and Young Dancers and its Centre for Advanced Training.
Second of the six short pieces, three either side of the interval, Wilderness, inspired by his 1977 Forest, is an astonishing feat of memory from the children, a showcase for some memorable dancers (I couldn't take my eyes off the girl with purple under-slip), and I take my hat off to choreographer Tony Adigun for drilling twenty-four youngsters ranging from teens to five-year-old tots.
In a video clip, both Cohan and Adigun speak of the their working methods. Cohan wanted sounds from nature, dancers to be aware, alert to the sounds, to silence and stillness, to speed, rhythm, response, to play with texture. Adigun let the children find their own rhythm.
In this former army drill hall, two dozen clad in khaki greens (Bettina John design) standing in square spots of light, acorns, saplings and slender oaks, bring street beats and mighty energy to a dynamic composition. Breathtakingly good and unforgettable: many proud parents in the audience I suspect.
It is interestingly followed by a duet extract, restaged by LCDT alumni Darshan Singh Buller, from their inspirational source, Forest, danced mesmerizingly by Charlotte Landreau and Lloyd Knight of the Martha Graham Company from across the pond, where Cohan started out in 1946.
Amazing shapes, lifts, she swaying like a reed, watchful as a bird, arms spreading branches, he a faun, a lithe feline, their symbiotic relationship is thrilling, more Merce Cunningham than Graham.
Yorke Dance Project shows two pieces, opening each half's proceedings. Cohan has created for them a new quartet Lingua Franca, referencing his 1984 Agora, to original music by Eleanor Alberga and Bach's Chaconne in D minor, transcribed for piano, played by Alberga on stage.
A dance class warm-up, hips, spine centred, legs, feet, muscles stretched, casual, relaxed, the dancers work on tuning their bodies, their instruments. The interesting thing for me is how modern technology now has a place in keeping a record of performance: in they come with their iPods, iPads and laptops.
Eight dancers reduce to four as Bach kicks in. Jonathan Goddard, Phil Sanger, Laurel Dalley Smith and Yolande Yorke-Edgell demonstrate pure Graham technique, contract and de-contract, use the breath.
Expressive, emotional, as is Canciones del Alma, danced with effort and Lorcan intensity by Yorke-Edgell in long skirt. Cohan created this piece in 1978 for Canadian Susan McPherson. She performed it at The Place in 1979. It has not been seen since in the UK.
Geoffrey Burgon's music, inspired by sixteenth century mystical poems, and Adrian Plaut's stained window lighting, highlight the woman's supplication—timid, anxious, fearful, arms pleading—and her moment of epiphany.
James Cousins's epiphanic moment must have been when he'd worked out how to replicate the white claustrophobic set from Cohan's 1969 Cell. No set allowed, so he uses a frieze of people, students from London Contemporary Dance School, to suggest its parameters.
An archive film extract and an explanation of its composition from Cohan is a treat. Four people at a party in 'circle situation', yet it's abstract he says. And sensual, and emotional: someone is trying to escape from the cell.
Calling his 2015 homage Sometimes, even now, Cousins dresses his main six dancers in white, and the wall-shifting shadowy ghosts in grey. Viola music, played on recording by Rebecca Hopkin, and the liquid choreography remind me by association of Bill Viola's conceptual video art work.
Boyish Jemima Brown is fearless: duets with Kyan Namazi are as electrifying as Seymour Milton's electric white noise crackles. Relationship battles, bodies in collision and tender cradle embrace.
Finally, to Elgar's elegiac Sospiri a new brief solo, Sigh, for Liam Riddick (of the Richard Alston Dance Company) from the ninety-year-old master himself. Riddick, a thoroughbred, circles the stage, feet paw, hands feel, the ground.
Taking a measure of the space, he tumbles, flips, stands on his head, then opens his chest, throws his head back, and departs on a current of air. The evening ends on a sigh, as well it might.
Sixty-three years separate the first and last pieces of choreography by Robert Cohan: Perchance to Dream in 1952 and Sigh. Perchance to Dream will no doubt be his epitaph.
"No one has had a greater influence on the development of dance in Britain than Cohan", writes Paul RW Jackson in his 2013 book, The Last Guru: Robert Cohan's life in dance, from Martha Graham to London Contemporary Dance Theatre. Graham's influence on him is striking—he was with her company for over a decade and often partnered her.
Many batons are passed on tonight in a programme that pleases with its high standard, immaculate focus, heart-warming admiration and love, not just for Cohan but for dance and the making of dance.
American Cohan transformed contemporary dance in Britain; so many are indebted to him. His imprint and legacy are everywhere in The Place, which he founded with Robin Howard. The London Contemporary Dance School has inaugurated an annual series of Cohan Lectures and re-launched the Cohan Scholarship. The work continues.
Reviewer: Vera Liber