Roberto Devereux
Gaetano Donizetti, libretto by Salvadore Cammarano
Met Opera on Demand
Metropolitan Opera House, New York
From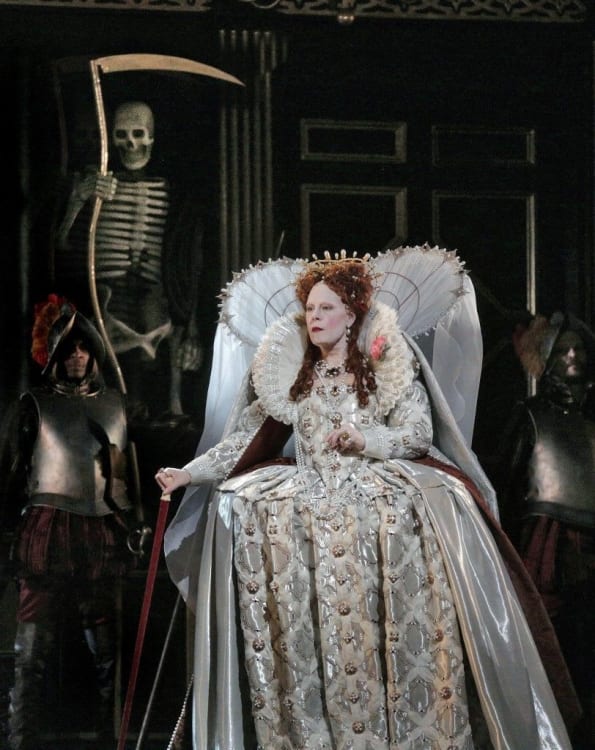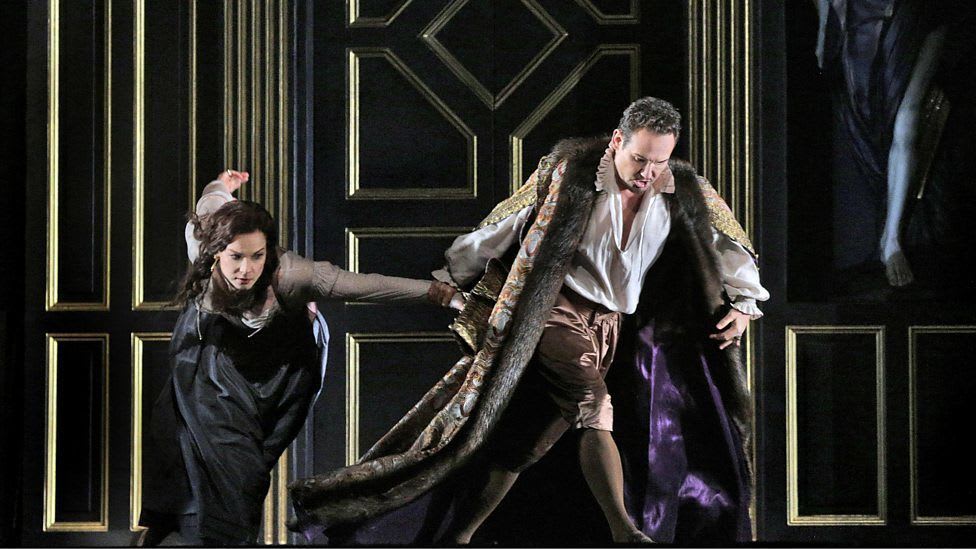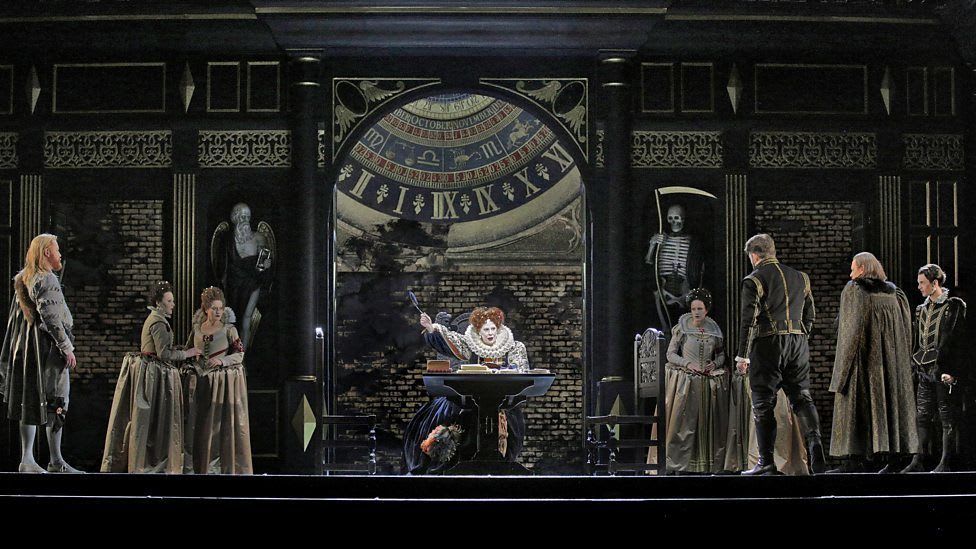 The Metropolitan, New York, has streamed Gatano Donizetti's Tudor trilogy, which means operagoers were able to attend three beheadings three days running: firstly, Anne Boleyn; secondly, Mary Queen of Scots; and thirdly, Robert Devereux, 2nd Earl of Essex.
Devereux, tall, handsome, dashing, cocksure, ambitious, became Queen Elizabeth I's favourite when he was 22 years old. She was 34 years his senior. The opera begins fourteen years later when their tempestuous relationship is over. He is now 36 years old, a traitor awaiting execution. His coup d'etat failed. The scaffold is ready. The axe has been sharpened. It only needs the Queen to sign the death warrant.
Gaeton Donizetti's Roberto Devereux premièred in Naples in 1837. This revival, directed by David McVicar and conducted by Maurizio Benini, was seen at The Met in 2016 with an excellent cast. Sondra Radvanovsky is Queen Elizabeth, Matthew Polenzani is Robert Devereux, Mariusz Kwiecień is the Duke of Nottingham and Elīna Garanča is Sara, Nottingham's wife.
Donizetti isn't concerned with historical accuracy. The gold-stitched scarf (a gift from Sara to Devereux) and a ring (a gift from the Queen which could save Devereux's life), which play key roles in the story, are the stuff of gossip and legend.
In the opera, Elizabeth collapses and dies when she is told the execution has been carried out. In real life, she was playing the virginals and continued playing and did not die for another three years when she was 69.
The opera is a series of thrilling dramatic bel canto confrontations, which really do stretch the singers' vocal range and acting ability. The drama gets stronger and stronger the more it goes on.
There is a powerful performance from Sondra Radvanovsky as the old and haggard Queen, deathly pale, hobbling about the stage with a stick, shattered and devastated by Devereux's betrayal. Her overblown costume is distracting and makes her look absurd.
Matthew Polenzani as Devereux sings of his platonic love for Sara twice with exquisite tenderness. Mariusz Kwiecień is very impressive as the Duke of Nottingham who pleads so ardently with the Queen to save his best friend's life, only to discover that his best friend is in love with his wife.
The production, all black and gold, looks good, taking its inspiration from familiar Tudor paintings. David McVicar directs the opera as if it was a play within a play and has the chorus, either side of the stage, acting as audience and clapping the singers, an irritating conceit.
There are a number of ways of tapping into this opera and others at will. The Met Opera on Demand service offers annual ($149.99) and monthly ($14.99) subscriptions as well as a one-off payment ($4.99) for those who have limited time or only want to watch the occasional opera.
Reviewer: Robert Tanitch