Rock of Ages
Chris D'Arienzo
Ambassador Theatre Group
Palace Theatre, Manchester
–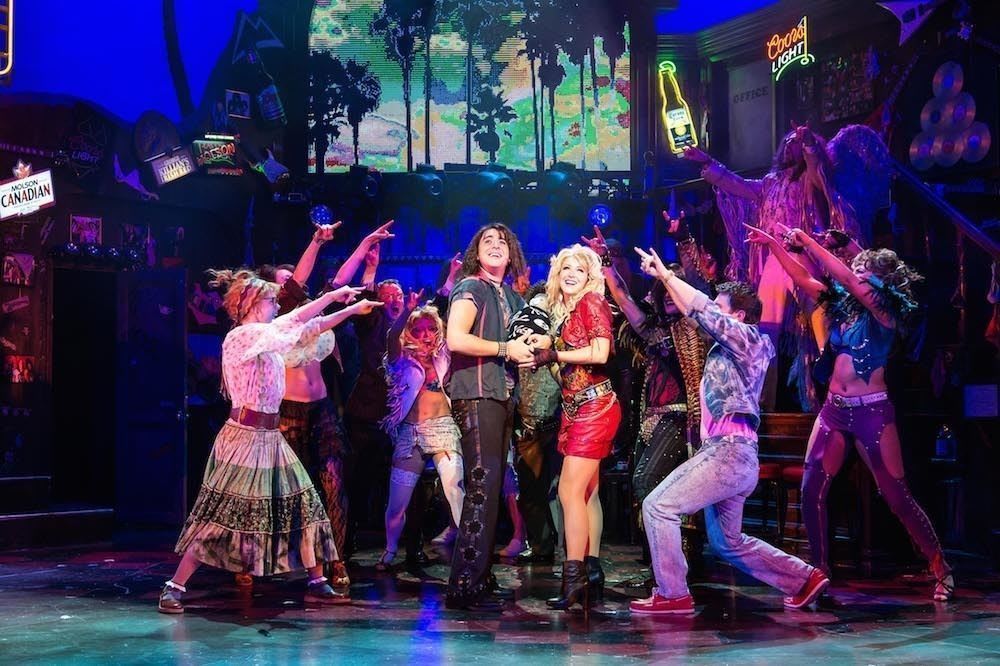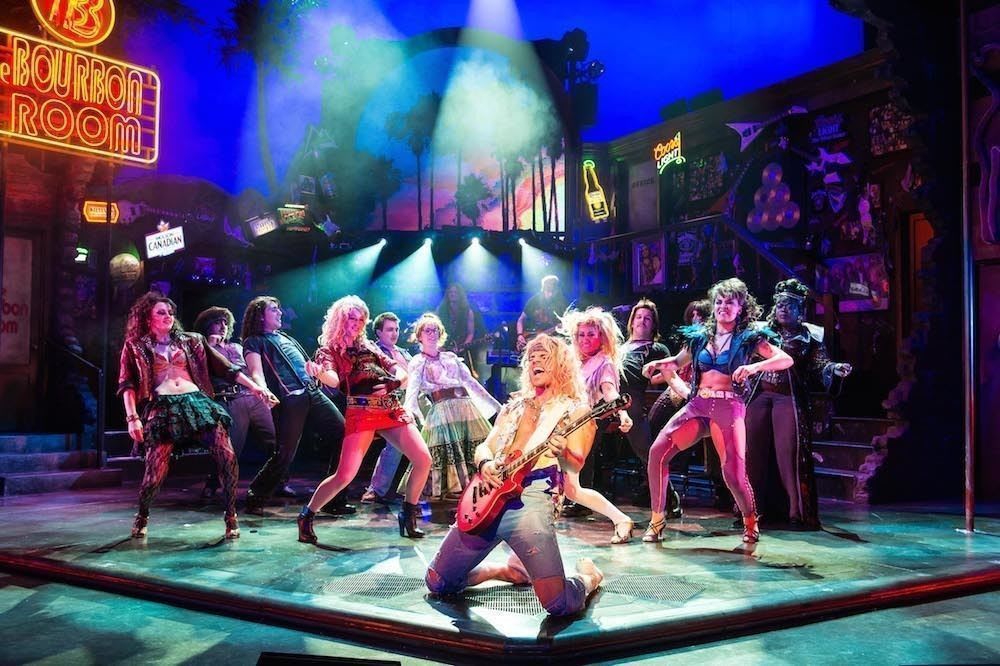 It's a nostalgic trip back to the 80s in Manchester this week, with Fame at The Lowry and Rock of Ages at the Palace.
It's that old story of boy meets girl, girl has sex with rock star in the toilets, boy starts to make it as a rock singer, girl becomes a stripper, some confusing plot muddle then he discovers he loves her and has to get to the train station before she leaves town for good.
Set in the mid- to late-eighties, this standard musical comedy plot is played out in and around a rockers' bar on Sunset Strip, LA, which is threatened with closure when a German property developer wants to buy the whole Strip and turn it into a giant shopping mall. Yes, the old story of adults or corporations stopping young people from being free to enjoy themselves and create their art, like in Dirty Dancing, Rent, We Will Rock You and a great many teen films and songs.
The general tone is like those American college movies from Animal House onwards, filled with innuendo and held together by the slobbiest boy of all who prides himself on his gross humour. In this story, this is Lonny, who also acts as the show's narrator.
The heart of the show is the music, which is that posturing American-style rock epitomised by the likes of David Lee Roth, Twisted Sister, Whitesnake and Bon Jovi, all of whose music is featured in the show. The irony of using this music in a story of a battle against big business is that this music was big business in the 80s and some of it—such as Jefferson Starship's "We Built This City" and Europe's "The Final Countdown"—was really just clean-cut commercial pop dressed up as rebellious rock.
Knowing the music can give you a bit of extra amusement, especially when you recognise what is coming up and how it is being crowbarred into the plot, but it can also be a distraction, such as when a song about a boy talking a girl into bed becomes a serious duet between father and daughter.
The sound was pretty poor on press night, often muddy and indistinguishable, but there were also late cues and poor balance of levels and at least one mic made the wearer sound as though she had her head in a drain pipe.
As Lonny, Nathan Amzi, who had understudied the part in the West End, stepped in at the last minute. He certainly gives a full-on, enthusiastic performance that is funny at times, but there is a lot of comic posturing that doesn't have the funny material to back it up.
Ben Richards, who came to Manchester as the sexist boss in 9 to 5 in 2012, plays a character similar in intent if not in appearance as Stacee Jaxx, the rock singer over whom all the girls faint, and he plays it superbly. Daniel Fletcher is bar owner Dennis Dupree, a fairly thin part that he plays with real heart, and Jessie May gives protester Regina more genuine human qualities than the script would appear to provide.
The lead couple give perfectly fine performances, Noel Sullivan as rock star wannabe Drew—he reminded me of a young Neil Morrissey in Boon—and Cordelia Farnworth as budding actress Sherrie.
The script is a bit of a jumble and the plot thick with clichés and obvious gags, although it is no worse than the ridiculous plot of We Will Rock You, but there is fun to be had, especially if you are nostalgic about this music and era.
Reviewer: David Chadderton