Rock 'N' Roll
Tom Stoppard
Royal Court Theatre Downstairs
(2006)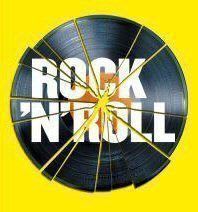 Fizzing with ideas, philosophical musings and recent history, all delivered with a delightfully light touch and a solid dose of the music of the title, Rock 'N' Roll is likely to be the big play of 2006 in every sense.
It has created some controversy during the 50th anniversary year of the English Stage Company at the Royal Court since neither of the theatrical knights behind its creation, Sir Tom Stoppard and his director Sir Trevor Nunn, have ever previously worked at the theatre.
However, in that the whole Royal Court ethos created by George Devine was about presenting the best of new writing, there seems every reason for the celebrations to embrace "outsiders" of the highest quality.
The mischievous might even suggest that the exclusive attitude that some have propounded is rather well debated by the main protagonists in this play about Britain and Czechoslovakia in the period of slowly relaxing communist totalitarianism between the Prague Spring of 1968 and the aftermath of the Velvet Revolution of 1989.
Writer and director have worked together very successfully at the National, most recently in the epic Coast of Utopia, a sequence triple the length of this three-hour production. The pair's greatest success was with Arcadia, which also starred Rufus Sewell who gives a fine brooding performance on this occasion.
He plays Jan, a Jewish Czech dissident rather against his will but succumbing because everybody in Czechoslovakia was a dissident if they weren't a spy, and so were most spies. He is a counterpointed with Max, a Cambridge don and unreconstructed Communist - indeed "the last white rhino" of communism - played by Brian Cox.
The two become friends in the late 1960s when Jan is sent to Cambridge to complete a second doctorate, and he is invited into the impressively intellectual family, even graciously turning down the opportunity to deflower their teenage daughter. Esme the flower child is played by Alice Eve, who later returns as her own daughter, another Alice, perfectly catching Eighties teenage ennui, greatly to her own credit and that of the director.
Max's wife Eleanor's body is riddled with a cancer slowly but surely eating away at everything but her mind. Still, she is able to give high powered tutorials in the works of Sappho but, as with her husband's Communist fire, something is diminishing and will eventually be extinguished.
After Jan voluntary returns to Prague, the lives of the two men carry on in distant parallel. As the younger man becomes increasingly tied up in his love of Rock 'n' Roll, he seeks to avoid the problems that an interest in politics or writing, presented by his friend Peter Sullivan's Ferdinand, could bring.
Rather than fall in with the set led by Vaclav Havel, he becomes increasingly obsessed with the music of Bob Dylan, the Rolling Stones and Pink Floyd, together with local Velvet Underground cover band, the Plastic People of the Universe.
Ironically, the journalist survives, albeit reduced to portering, while friends go to prison but ultimately, it is his desire to promote a revolution in pop music that puts him behind bars rather than his reluctant willingness to sign Charter 77.
Meanwhile, Max becomes increasingly disillusioned with both Communism and a country that could vote Margaret Thatcher into office. In what might be seen as a wry comment on today's New Labour Party, he even suggests that disillusionment with the Left tempted him to vote for the Iron Lady, albeit tactically.
Eventually, following Perestroika, Jan is able to return to Cambridge for a very moving meeting with his old friends, particularly so as Sinead Cusack who originally played Eleanor has become Esme. The overly-happy ending has the feel of a Shakespearian comedy as no fewer than four couples manage to pair off, presumably symbolising the peace that has finally fallen on what is no longer Czechoslovakia.
The dozens of scenes are divided by rock music, sometimes seemingly a few years out of date, possibly acknowledging the difficulty that Czechs would have found in discovering the latest Western hits. It stretches from Bob Dylan at one end to Guns 'N Roses at the other with a particular penchant for Pink Floyd and their madly happy Piper, Cambridge resident Syd Barrett, who even makes a brief appearance.
Sir Trevor ensures that the pace rarely slacks aided by a cleverly designed set divided into quarters and placed on a revolve. This is the work of designer of the moment, Robert Jones, who also worked on A Voyage Round My Father at the Donmar, which opened the previous night.
The director is well served by a strong cast in which Rufus Sewell is particularly striking. It is amazing how his character gradually changes as he ages, so that one feels the one is watching a different actor from scene to scene. Brian Cox also gives a bravura performance as the Englishman who has to reconsider his whole philosophy as flower power gives way to the greed of Thatcherism.
Rock 'N' Roll is bound to be on every shortlist for best new play at the end of the year. It contains the kind of intellectual rigour that one expects from this playwright but shows him at his most accessible presenting philosophical ideas with a light touch and addressing the histories of his two countries with great humour and the analytical depth that one might more normally expect from a novel.
At the Royal Court Theatre Downstairs until 15 July and the Duke of York's from 22 July
Reviewer: Philip Fisher