Rod is God
Lee Griffiths
Pleasance Dome
–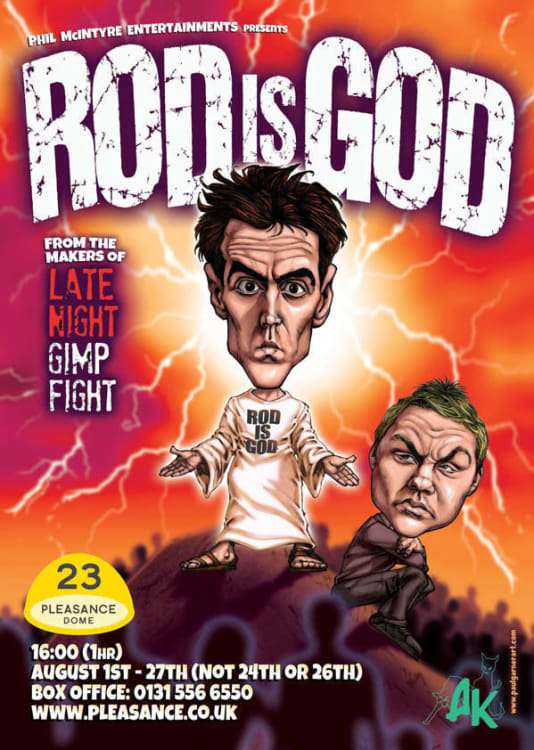 Rod is God is a sitcom that is far stronger on the sit than the com. The idea that a couple of lazy young guys could get rich by inventing a religious cult is worth pursuing.
Unfortunately, this company embellishes the idea with little more than puerile, laddish student humour.
Jack is a good-for-nothing who has built his life on a non-existent degree, which prepared him perfectly for his non-existent job in the city.
His friend Rod works in a supermarket and wants girls and money, having an equally small chance of getting either.
When Jack comes up with the cult idea, Rod is equally cynical in his goals, like his friend seeing it as a money-making and virgin-attracting scam that, had the script been stronger, might have verged on the blasphemous.
The pair get support from Cliff, an unlikely PR man who talks like a bad sitcom character and lowers the tone.
What seemed like a very limp piece of student comedy is redeemed by some witty film work and a couple of interesting, though uncharacteristic, moral dilemmas, as Rod and Jack face up to the monster that they have created.
Reviewer: Philip Fisher