Rodger and Hammerstein's South Pacific
Music Richard Rodgers, lyrics Oscar Hammerstein II, book Oscar Hammerstein II and Joshua Logan, adapted from James A Michener's Tales of the South Pacific novel
Chichester Festival Theatre
Sadler's Wells
–

Listing details and ticket info...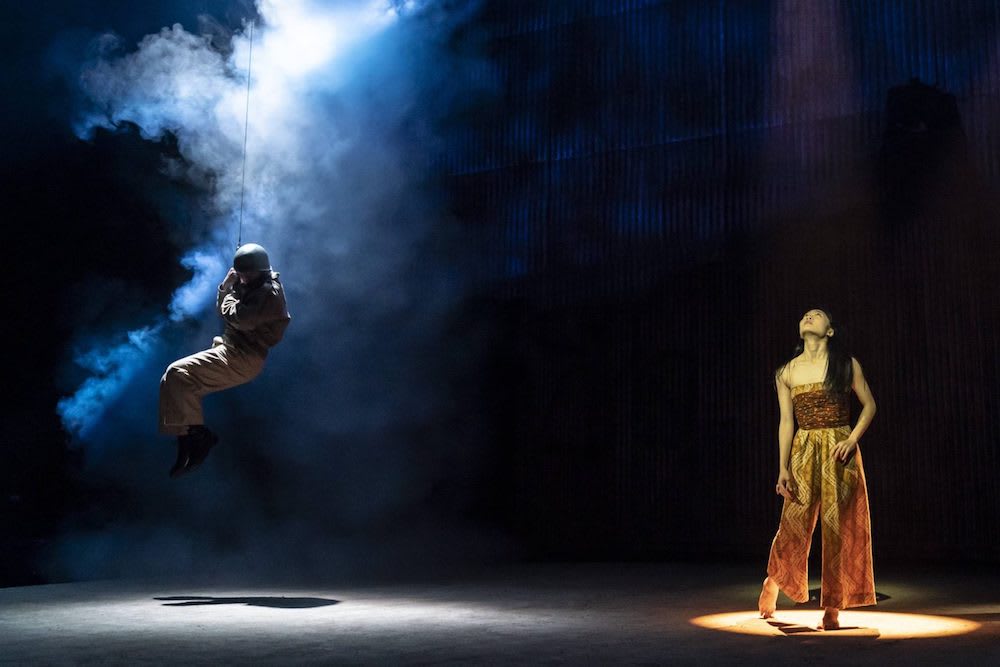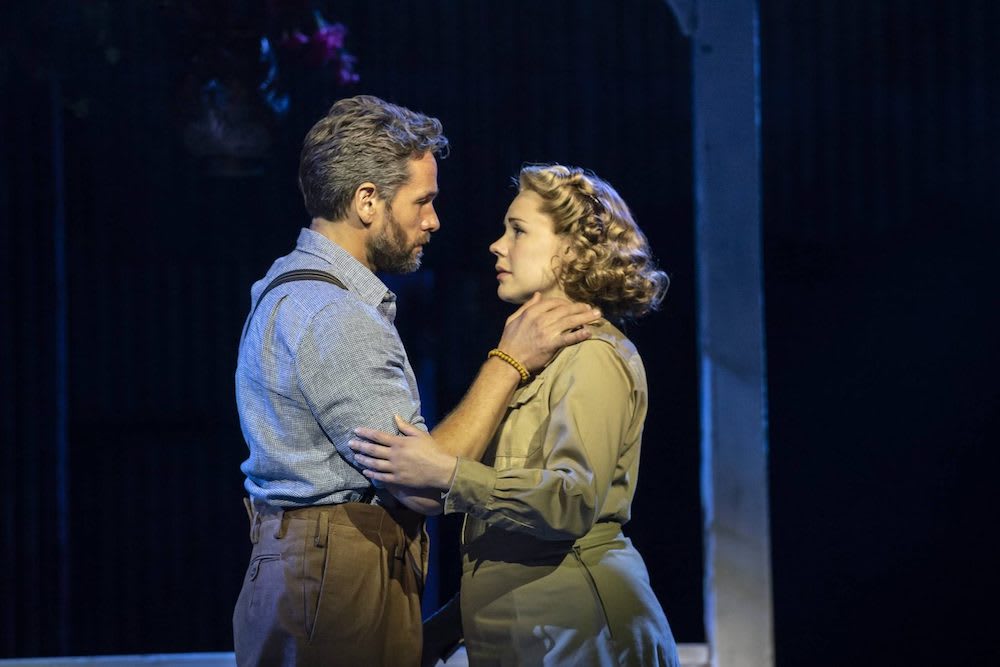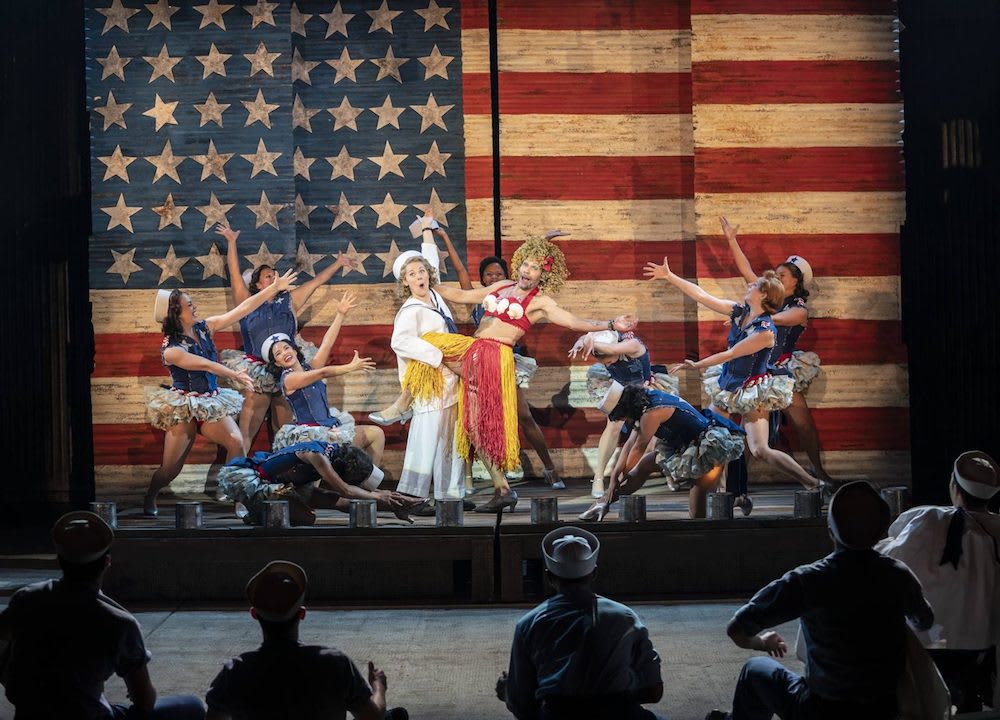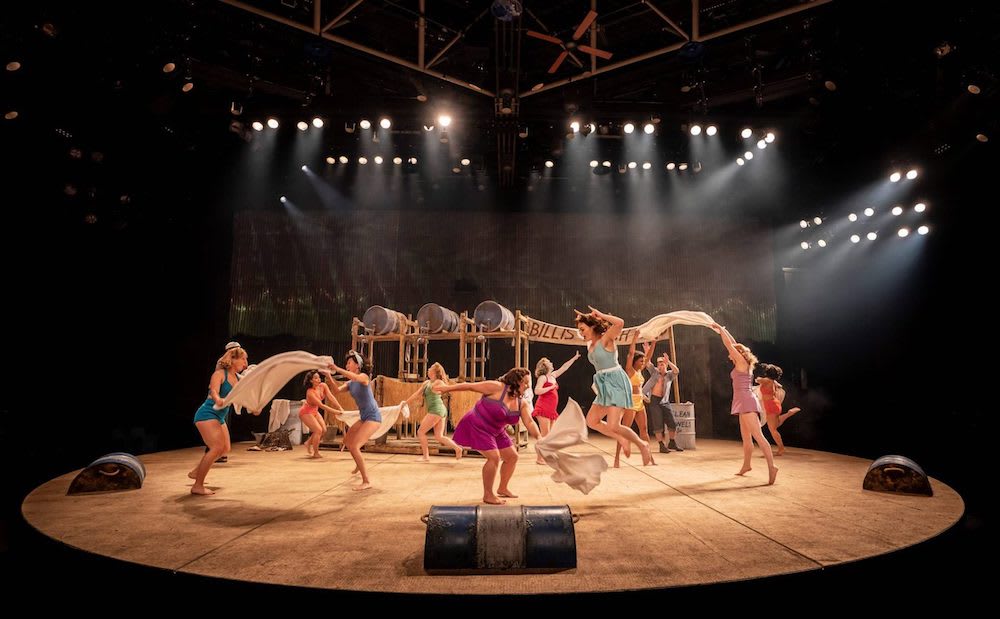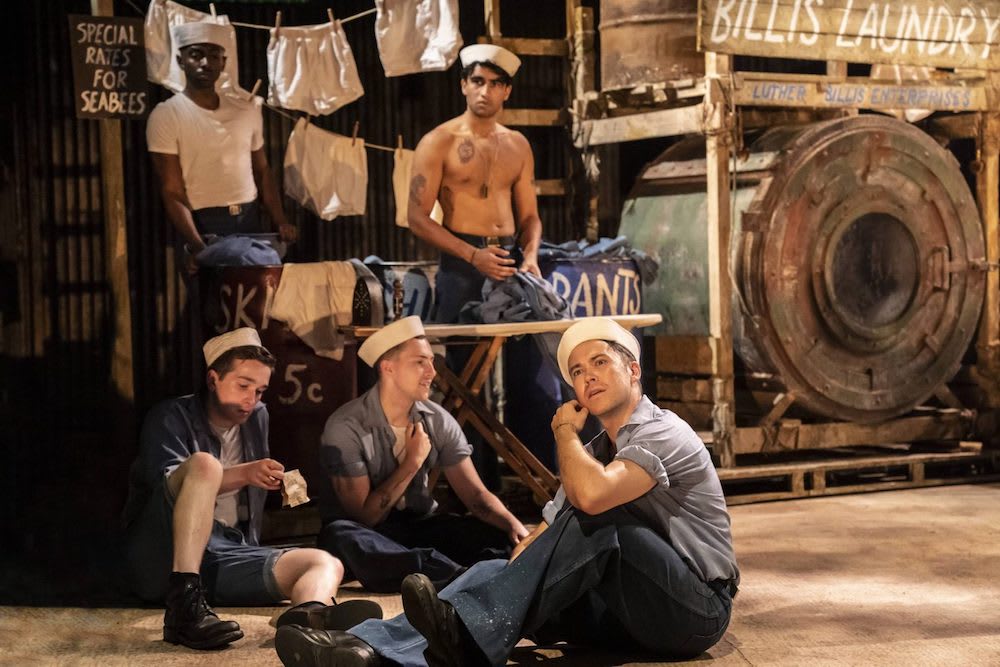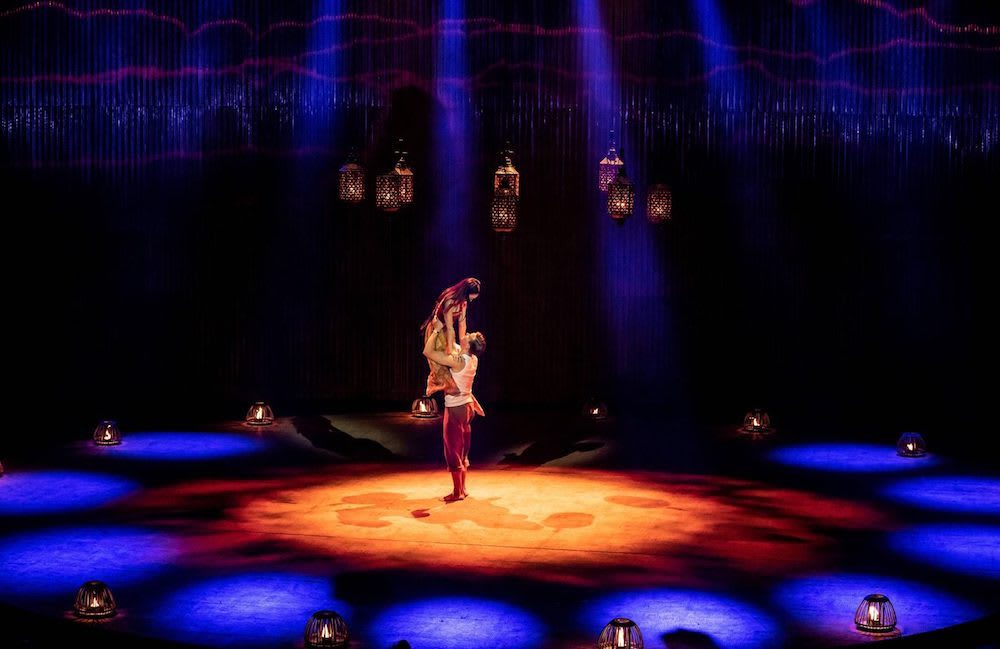 I remember being taken to see the 1958 film version of South Pacific as a child (my mother liked musicals), and what has stayed are the musical numbers and the romances, but what I don't remember is how topical it was and still is. This is what strikes me most in Daniel Evans's intelligent production visiting London on its UK tour. Old-fashioned it may be, and it is that, (not unlike The King and I, another Rodger and Hammerstein sugar-coated cross-cultural tale), but has the world changed that much since? Look around.
Staged in 1949, so soon after the Second World War, it was a daring venture by Hammerstein and Rogers to expose the racism, sexism, misogyny and class differences at its heart. Quite shocking to see the provincial Nellie (Gina Beck) from Little Rock, who has fallen in love with the mysterious, cultured, Proust and Gide-reading Frenchman on his bougainvillea covered veranda on the hill, Emile (Julian Ovenden), admit to inbred prejudices when she discovers he has two mixed-race children (their "Dites-Moi" is a delight) and had a Polynesian wife now deceased, horrified that he had coupled with a 'coloured' native.
Indeed, "You've Got To Be Carefully Taught" was contentious in its time—I don't remember it in the film, maybe I was too young to get it. Racism is taught is the message, and there were demands from the military to have that number withdrawn. But here it is in all its honesty. Rich Princeton man Lt Cable (Rob Houchen) sings it with Emile, a rich blending of voices. Music like honey makes the medicine go down before you've noticed its bitter taste.
More racism in the visualisation of the entrepreneurial Bloody Mary (Joanna Ampil)—as seen through American soldiers' eyes, equally opportunistic though they are, especially Luther Billis (Douggie McMeekin) with his various moneymaking initiatives. There is an element of caricature in all of them, the working-class marines singing about "Dames", and the nurses preening in the showers as if on Coney Island.
There's a deliberate hard centre in a musical comedy with gloriously memorable tunes and characters. And two love affairs across the divides. And a history lesson of the war against the Japanese in the South Pacific with its radar map projection. It brings to mind America's military adventure in Vietnam, with similar lack of cultural understanding. The Americans are brave, funny, self-sacrificing. And the natives exotic and other… (I think of Gaugin bewitched by Tahiti…)
The top ace in the pack, and it's a pack with several aces, is an actor who can sing. Ovenden, as Emile, hits you for six, not deliberately but with understated charisma and charm, bides his time, and then his "This Nearly Was Mine" sends shivers down the spine. Perfectly delivered with the right amount of emotion and tristesse. Superlative. The standout of the evening—the audience obviously thinks so, too.
There are heroics: Emile, reluctantly, and Lt Cable, agree to a dangerous mission—Emile comes back bloodied, poor Cable doesn't. Bloody Mary's daughter Liat (dancer Sera Maehara) is left bereft—her delicate dance opens and closes the show, a flower blowing in the wind. She doesn't speak, but their impetuous love at first sight affair transcends language. And can Houchen deliver in song, a sweet tenor that outshines them all…
Comic relief comes in the form of brash Billis and his trading antics—open-faced McMeekin is perfectly cast. He even takes on the high command, who play it straight… The rest dance and sing as if their lives depend on it in this tropical paradise far from home in every sense.
Production values are extremely high, South Pacific garnered five star reviews in Chichester, and I'm not going to quibble with that. The company does a grand job on Sadler's Wells' more constricted stage. Peter McKintosh's set (a plane on stage) is superlative with Gillian Tan's video designs giving it cinematic scope. The orchestra under Cat Beveridge's baton blasts away at full volume, whilst Ann Yee's choreography is just so.
"Some Enchanted Evening" is often reprised, its refrain underscoring and encapsulating a memorable magical place for the sex-starved hicks from the States, but paradise is not without its own hell fire. Paratroopers bring it with them as they descend from the skies in the opening scene and surround the delicate, peaceful Liat. A visual metaphor.
Reviewer: Vera Liber