Roll the Dice
Danny Clifford
As You Do Theatre
The King's Arms, Salford
–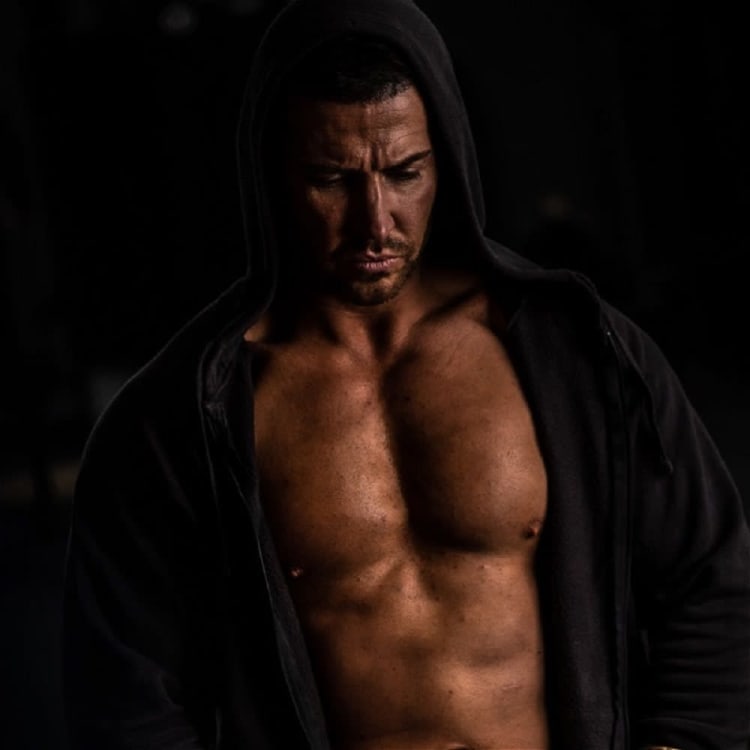 Danny Clifford's previous plays at the GM Fringe have been characterised by an epic scale—cramming in enough incidents and detail to cover a TV series let alone a one-act play. Roll the Dice retains the level of ambition but is far more intimate.
Roll the Dice is an autobiographical play, the title reflecting the frequency with which chance determines the path taken by author and sole performer Danny Clifford through life. A somewhat cocky know-all as a teen dyslexic, Danny is inspired to join the fire service by the heroic efforts of the firefighters responding to the fall of the Twin Towers. He also side-lines in bodybuilding and learns the basics of posing, which comes in handy at a later stage. An impulsive effort to help a friend in a fight results in Danny having to leave the UK in a rush and events take him to Ireland, where he becomes involved in rustling farm animals. Danny lives a hedonistic life in Australia until his belongings are stolen leaving him homeless and begging on the streets. A final roll of the dice gives a chance of redemption by performing in a strip club.
Clifford is a very honest writer; although willing to base a play on his life, he is reluctant to trivialise events or use them for cheap laughs which is a disadvantage in a show marketed as a comedy. Clifford does not present himself in a particularly good light, acknowledging his use of violence, and seems a solitary figure. When begging generates a paltry sum, insufficient to telephone home, you wonder who he would call as no family or friends are mentioned.
The humour in, say, The Full Monty comes from a group of ordinary blokes very much aware they are in poor physical shape and rotten dancers trying to overcome their inadequacies and find the courage to take their clothes off in public. As Clifford is a bodybuilder who has posed professionally, such reservations, and the opportunity for gags, do not apply. Clifford seems to gravitate towards the darker aspects of the story—the more sombre moments, a firefighter called to the scene of a fatal accident, are told in blank verse.
Possibly to compensate for the lack of obvious gags in the central storyline, Clifford introduces a full-on comic concept in which filmed inserts allow Zeus to descend from Olympus to offer Danny advice and make cack-handed comments on proceedings. Whilst this generates some laughs, the concept does not completely integrate with the central storyline and feels like it has been bolted on. The best laughs come from Clifford, in stripper mode, flirting with the audience.
Director Scott Vickers takes a literal approach. Rather than use props or performance to suggest where events are taking place, he makes extensive use of vivid film projections to show the actual locations. Clifford's formative years become a giddy rush through shots of Manchester and his various workplaces—fire stations and strip clubs are shown. It makes for a fast-paced production, although may seem a bit over the top for theatre audiences accustomed to using imagination to build backgrounds.
The 'warts and all' honesty of the script does not always fit comfortably with the comic intentions of the show, but Roll the Dice remains a warm and engaging play with a, ahem, memorable conclusion.
Reviewer: David Cunningham