Romeo and Juliet
William Shakespeare
Royal Shakespeare Company
Alhambra Theatre, Bradford
–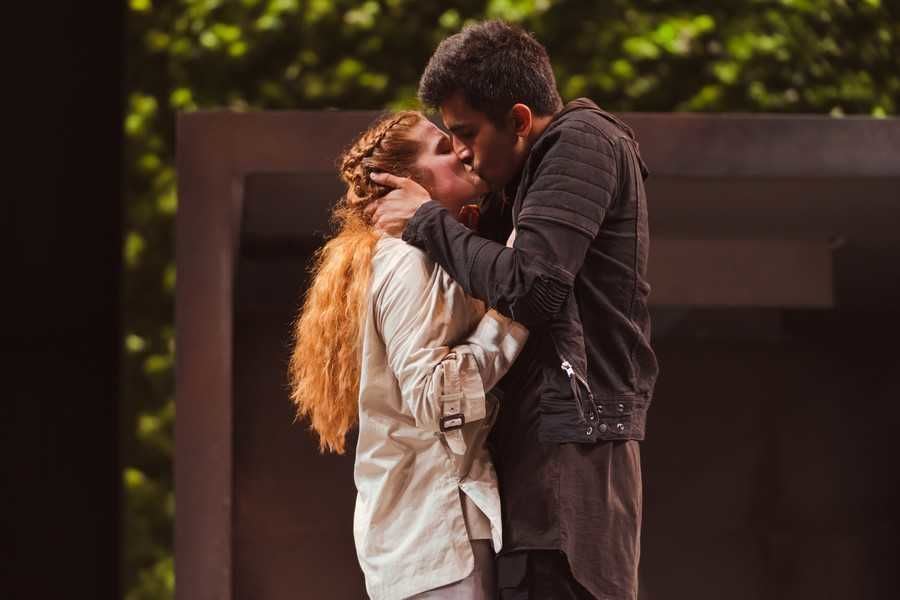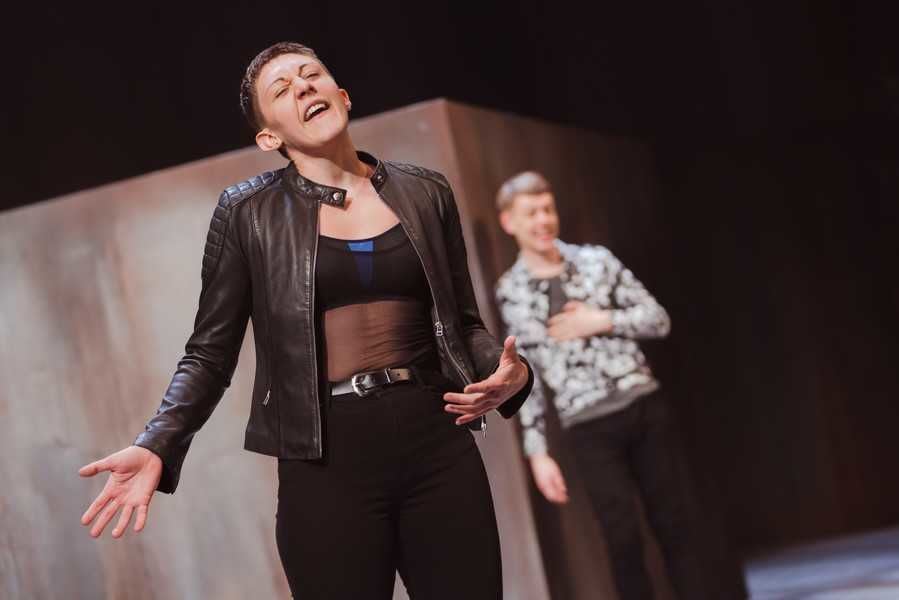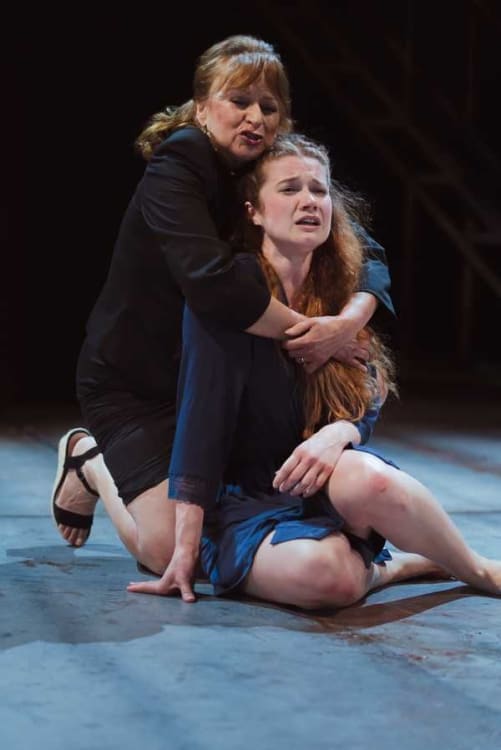 Despite being over 400 years old, Romeo and Juliet is suffused with an energy and youthfulness that lends itself well to modern updates; Baz Luhrmann's superb film version starring Leonardo DiCaprio and Claire Danes is a case in point.
In the RSC's latest production of the play, director Erica Whyman has taken pains to modernise Shakespeare's play—not only by setting it in a nebulous contemporary space, but by updating the play's gender and sexual politics.
Several of these changes work well. Benvolio (Josh Finan), for example, has always struck me as a rather thankless role, but portraying him as a gay man with a hopeless crush on his cousin makes him far more interesting. I also liked Whyman's decision to redistribute Romeo's parents' lines, so it is Lady Montague (Sakuntala Ramanee) who relishes the prospect of further war with the Capulets while Montague (Paul Dodds) counsels against it.
Having recently watched an excellent production of debbie tucker green's random at Leeds Playhouse, I was struck by the contemporary relevance of Romeo and Juliet when it comes to the issue of knife crime. Whyman's production is very good at highlighting the sheer pointlessness of the five deaths that take place onstage. Nowhere is this more evident than in one striking tableau where we see the corpses of Romeo (Bally Gill), Juliet (Karen Fishwick) and Paris (Afolabi Alli) flanked by the bloodstained ghosts of Mercutio (Charlotte Josephine) and Tybalt (Raphael Sowole).
Whyman's production feels fresh and contemporary, and has many other virtues besides. Her direction is slick and purposeful, particularly in the second act where the play races towards its inevitable conclusion. That being said, some of the fight sequences—always difficult to stage—would have benefited from pruning.
My heart sank when I first saw Tom Piper's bare set, which is dominated by a rotating cube, but over the course of the production it proved to be a versatile performance space, providing an elevated space for the famous balcony scene. When fairy lights were lowered during the Capulets' ball, the overall effect was surprisingly beautiful.
Juliet has always struck me as one of Shakespeare's most captivating heroines, and Karen Fishwick skilfully captures the character's strength and defiance. As Romeo, Bally Gill gives a fine account of youthful self-consciousness. That being said, they aren't the most passionate "star-crossed lovers" I've seen onstage, and for the play to work fully we need to believe that both characters have been assailed by an obsessive, all-consuming desire for one another.
There are some excellent performances from the supporting cast, particularly from Ishia Bennison as Juliet's adoring Nurse and Andrew French as the dignified Friar Laurence. Charlotte Josephine brings huge confidence and swagger to the part of Mercutio, but in doing so she loses some of the character's tenderness and vulnerability.
In sum, this is a good—occasionally very good—production of Romeo and Juliet. While it doesn't eclipse other productions I've seen—Rupert Goold's 2010 staging remains my personal favourite—it still has much to recommend it.
Reviewer: James Ballands