Romeo and Juliet
Choreography Kenneth MacMillan, music Sergey Prokofiev
Royal Ballet
Royal Opera House
–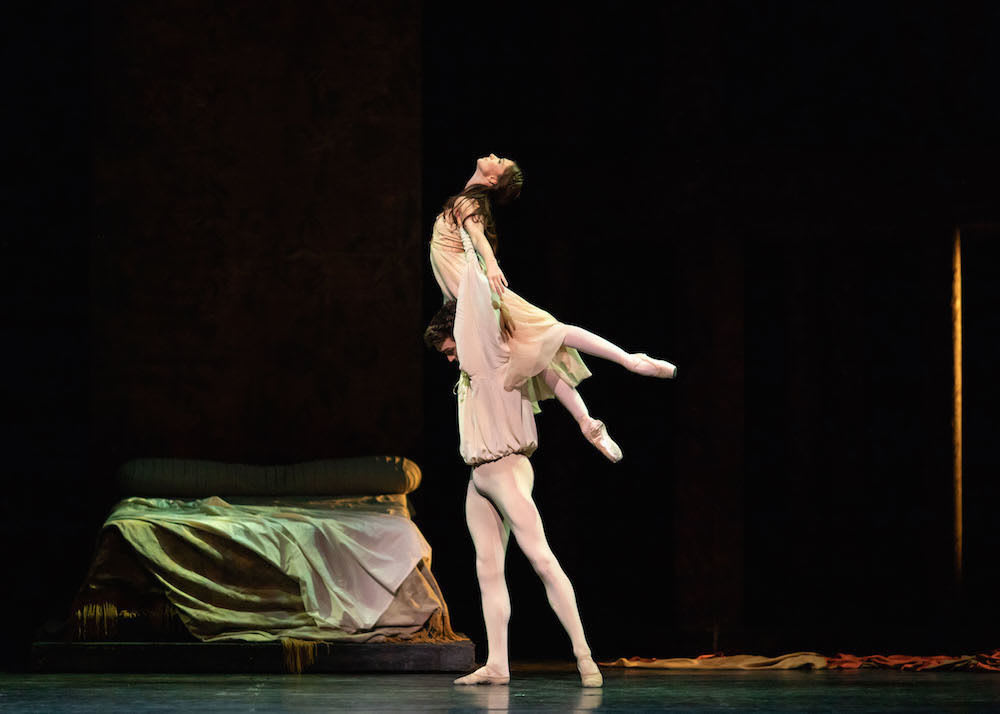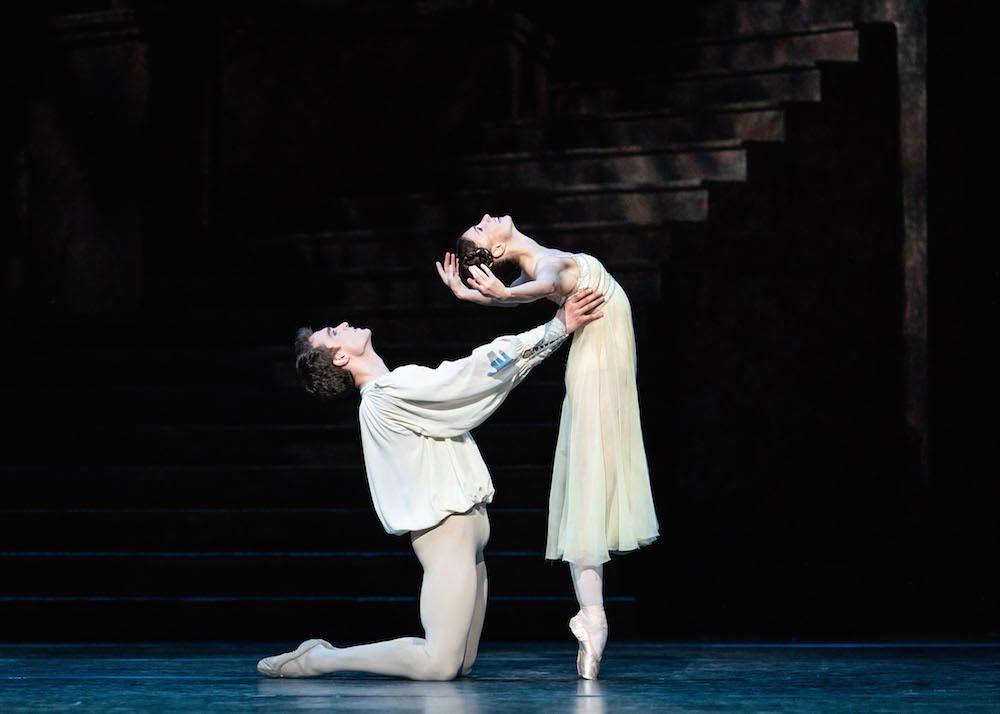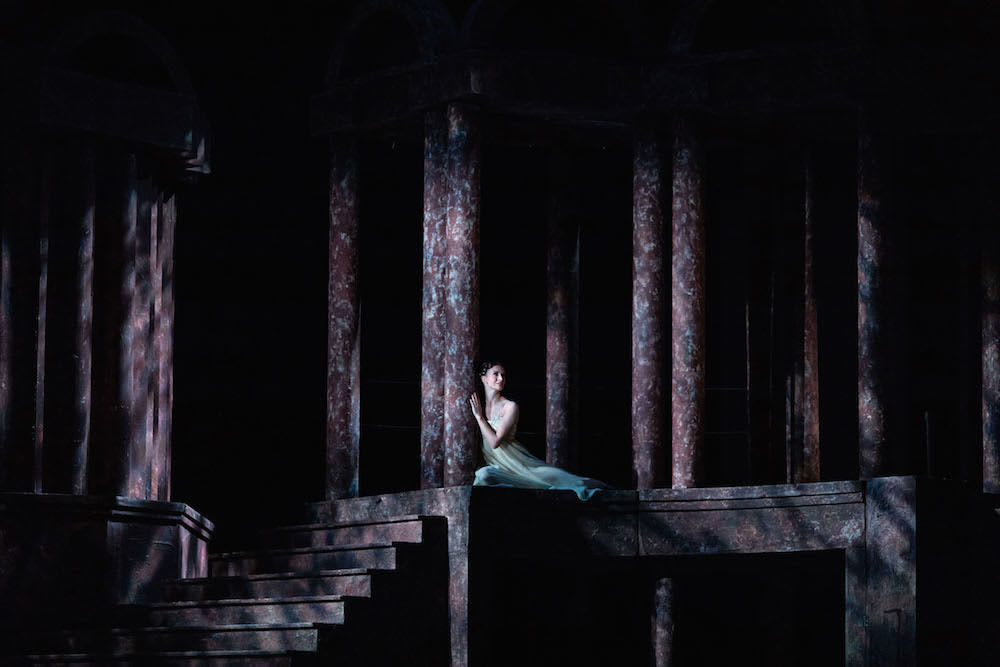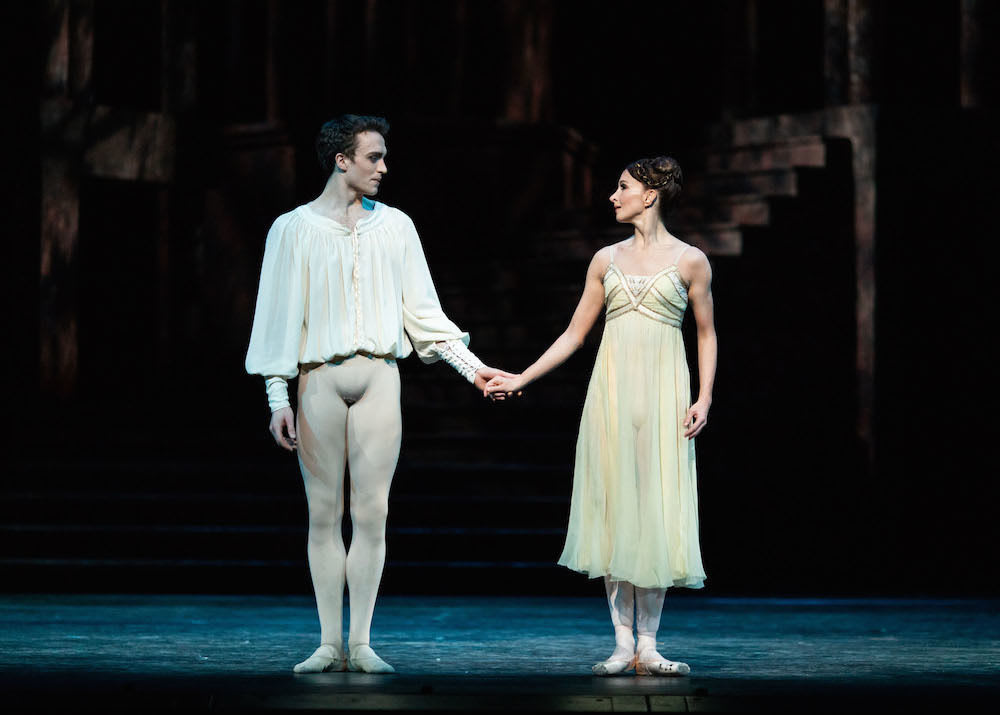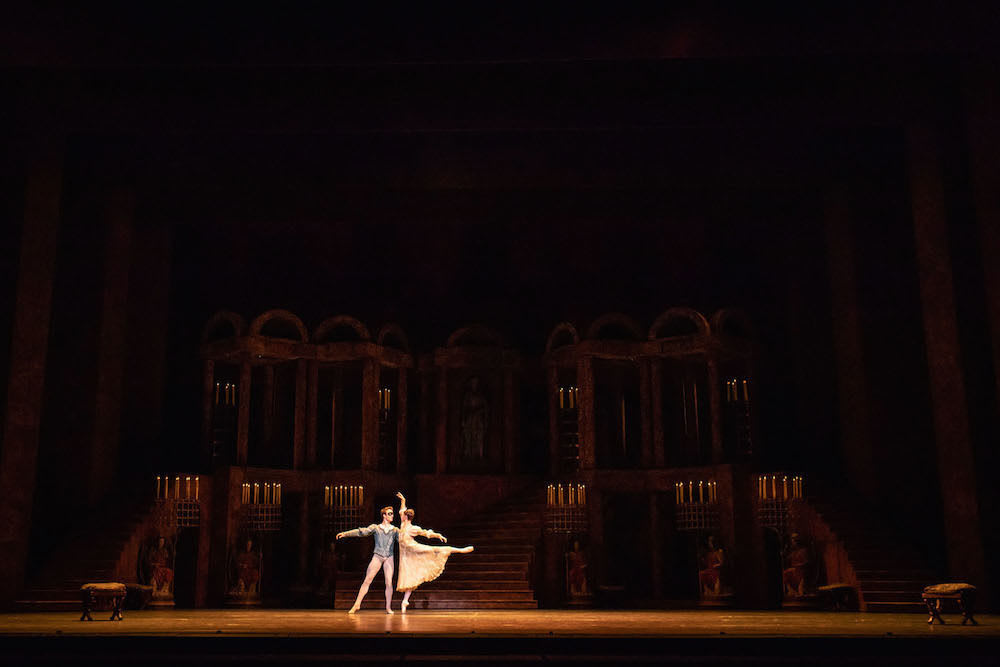 Romeo and Juliet, the cruel demise of teenage lovers set in train by fate, cultural mores and human frailty. It speaks of the past and present, if one cares to remember the lovers of Sarajevo during the Bosnian civil war. It speaks of dogmatic patriarchy, feuds, and class divide. Love does not conquer death.
Kenneth MacMillan, not one to ignore raw reality, gives the lovers the most uninhibited pas de deux. The final act crescendos in a fantastical death scene: imagine finding your love's corpse and then dancing with it. Romeo does that: there's a sort of obscenity in his grief, dragging her lifeless body in a parody of a former duet so full of life.
Imagine waking up in a dark crypt to see your parents' intended, Paris, and your lover Romeo dead on the floor. A sleeping potion plan that has gone wrong: a dying Juliet in her last breath crawls across the catafalque to reach Romeo's hand as he lies on the opposite side of it.
Gothic Romanticism, which could tip into Oscar Wilde's quote about little Nell if not properly handled. But we love it for its passion and its love beyond the grave fantasy, Prokofiev's stirring score doing all the heavy lifting for us, and for MacMillan. The Royal Opera House orchestra under Koen Kessels gets a deservedly warm reception.
MacMillan's breathtaking production, tonight its 485th performance at Covent Garden, gives the music space to speak: the moment when the world stops as Juliet sees Romeo at the ball and under her balcony; her dive under the bedcovers when Paris is brought in by her parents; her stunned realisation of what's ahead of her as she sits still on her bed.
It is Juliet's ballet: she is the headstrong one. The role requires a nuanced actress and a strong dancer. Lauren Cuthbertson is both: a small turn of the head, a hand to the temple (a fake headache which makes the audience laugh), and girlishly light as a wisp. Her running bourrées away from Paris are another instance of audience rapport. This is my third time over the years of seeing her in the role and she never palls.
Matthew Ball's reserved Romeo is one of the lads, surely not quite ready yet for commitment. He partners well enough, but he seems happiest with his mates Mercutio (Valentino Zucchetti out-leaping his friend Romeo) and Benvolio (James Hay) winding up Tybalt (Gary Avis, lock of curly hair over his eyes, is a great macho villain with anger issues) and his men, sword fighting, teasing the Harlots and lifting Juliet's Nurse's (a delightful Kristen McNally) skirts.
The Nurse's complicity is not overlooked. She facilitates the marriage of the young couple, but is caught as much in the trap as teenage Juliet who must agree to a dynastic marriage to Paris. Hmm. If the adults can't avert disaster... Every time I see MacMillan's ballet I realise how invested in its emotional truth he was. Characterisation is so well drawn by him—just watch the different death throes choreography he gives Mercutio and Tybalt. And Romeo is the direct cause of both their deaths.
I saw Nureyev and Fonteyn. I saw Anthony Dowell and Mikhail Baryshnikov. Each one brought something unique to it. The passionate Russians nailed it for me, a benchmark. I saw MacMillan's muse Lynn Seymour dance Juliet, and I've never seen such reckless abandon since, another benchmark…
The company is on fine form. Mayara Magri makes an ebullient Harlot, Itziar Mendizabal too, and Ryoichi Hirano—a principal dancer in a small role—is outstanding as an attentive Paris. Usually a wooden figure, here he has my sympathy. Now, that's a first. He outshines Romeo. Elizabeth McGorian's Lady Capulet grieves demonstratively over Tybalt and that nice Christopher Saunders is a hateful father to Juliet.
Nicholas Georgiadis's cinquecento russet and red designs capture Verona at its Renaissance height, its market square bustle with its stalls, whores, young men on the pull, and its sinister rich clans. The Capulet ball introduces us to the filthy rich with their sedan chairs and entitlement. Juliet's room is as grand as the crypt in which she and Romeo meet their end.
Kenneth MacMillan's first three-act ballet, Romeo and Juliet, was a must-see in 1965 (its first night was met with applause which lasted for forty minutes, and forty-three curtain calls) and remains so to this day. The only choice is which cast to see, which pair of dancers will resonate in the lead roles for each one of us.
In this long run there are many to choose from—I wish I could see them all. Akane Takada, Beatriz Stix-Brunell and Anna Rose O'Sullivan debut as Juliet, Takada paired with Steven McRae, O'Sullivan with Marcelino Sambé (tonight's lead Mandolin dancer), Stix-Brunell with William Bracewell.
Francesca Hayward will be dancing with Cesar Corrales, Sarah Lamb with Vadim Muntagirov, Marianela Nuñez and Melissa Hamilton will be partnered by Reece Clark, and American Ballet Theater Principal David Hallberg returns to the Royal Opera House to make his debut in this production with Natalia Osipova.
On Tuesday 11 June 2019, Romeo and Juliet, featuring Yasmine Naghdi and Matthew Ball, will be shown in cinemas as part of ROH Live Cinema.
Reviewer: Vera Liber