Romeo and Juliet
Choreography by Alexei Ratmansky, music by Sergei Prokofiev
The National Ballet of Canada
Sadler's Wells
–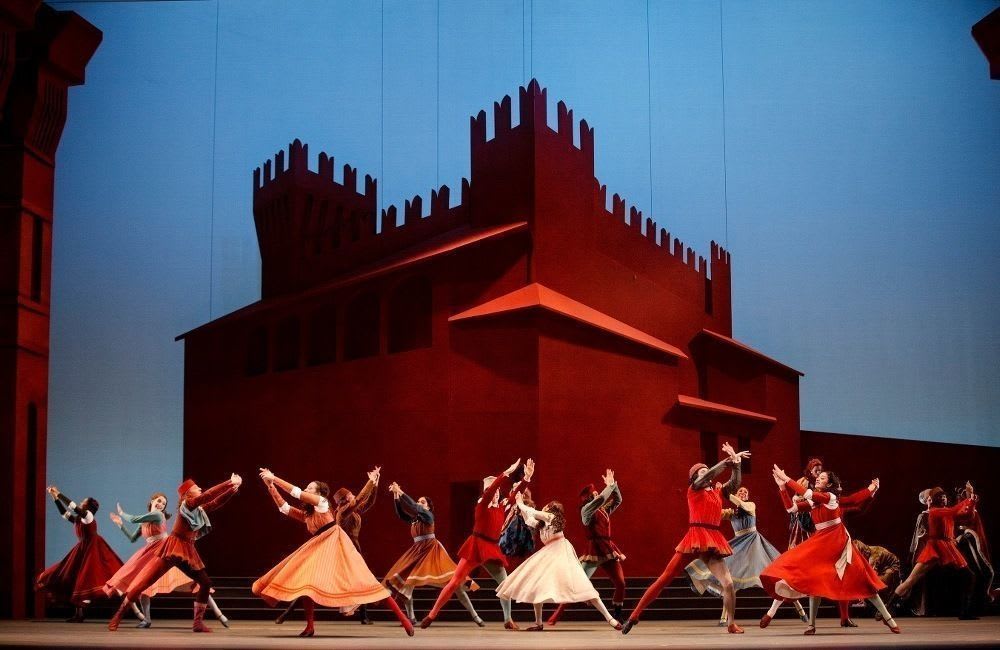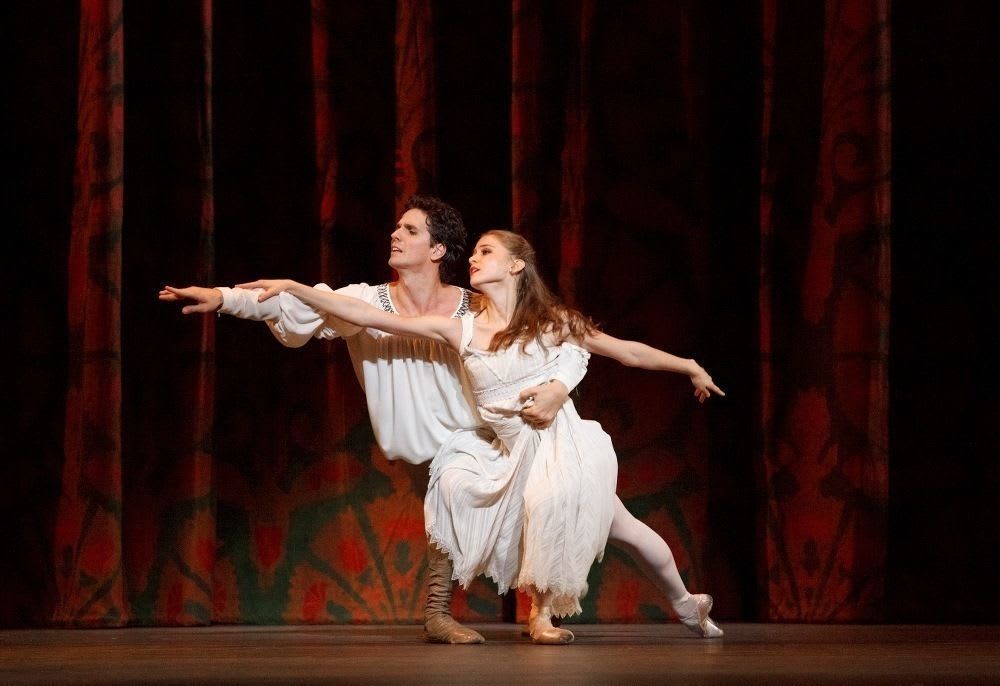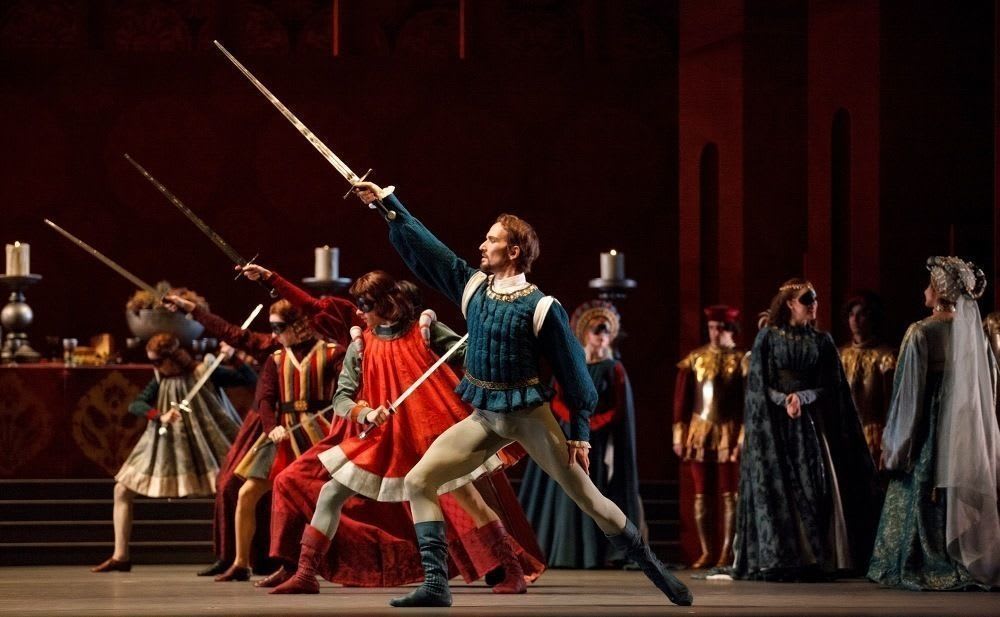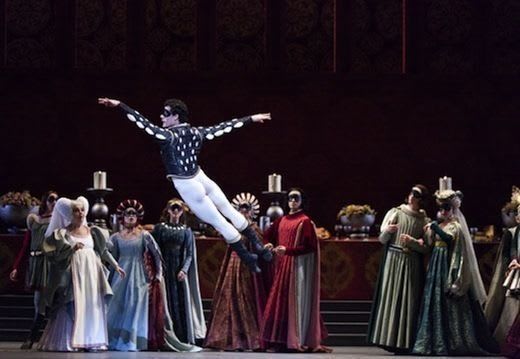 Both a warm welcome and a fond au revoir to The National Ballet of Canada, here for a fleeting visit after a twenty-six year absence. I manage to catch their last performance on a sunny April afternoon, on the day of the London Marathon, and the theatre is packed. It would have been unthinkable to have missed them.
When Prokofiev submitted his commissioned 1935 Romeo and Juliet score to the Kirov and then the Bolshoi, they crassly rejected it as not suitable for dance. Time, of course, has proved them wrong, and how.
After premièring in 1938 in Czechoslovakia to choreography by Ivo Váňa Psota (1908-52), whose leading ballerina, Zora Šemberová, died only last year aged ninety-nine, it was not until 1940 that Leonid Lavrovsky's version took place in Leningrad with Galina Ulanova in the lead.
And then the floodgates opened. John Cranko in 1962, Kenneth MacMillan in 1965, John Neumeier in 1971, Rudolf Nureyev in 1977, Peter Martins in 2007, Mark Morris in 2008, the versions kept on coming.
The latest is St Petersburg born Alexei Ratmansky (formerly of the Bolshoi now at ABT), commissioned to celebrate The National Ballet of Canada company's 60th anniversary in 2011 by artistic director Karen Kain (the John Cranko version has been in their repertoire since 1964) with a fresh response to Prokofiev's daunting music. How could Ratmansky resist.
Immediate impression is that Richard Hudson's art book sets (lit by Jennifer Tipton) and gorgeous costumes outshine Ratmansky's choreography. Verona's sienna red Castelvecchio dominating the background, the market place, denuded of stallholders and bustle, a bare space for dancers, authentic Renaissance portraits come to life in richly restored colours, to fill in restless movement.
No dramatic pauses for Ratmansky, every musical phrase must have its dance equivalent. Characterization and interplay, excellent throughout, are storybook simplified for a family audience. He pares away the dead wood to get at the core.
There is no needless killing of Paris in the crypt, no Rosaline. Dreamy Romeo is in love with love itself, out of step with his prank-playing friends Mercutio and Benvolio. Mercutio (flashy standout performance from Piotr Stanczyk) is a joker and a wag, a lovely buoyant dancer. Paris (Etienne Lavigne) stiff and overdressed, the epitome of politeness, is quite unlike the brawling Capulets.
Tybalt (tremendous work from Jiří Jelínek) is a nasty piece of work, as is his Capulet uncle, Juliet's father, stomping about like Ivan the Terrible, heavy-handed with his admonishments, her mother stern and strict.
Cruel Capulet parents drive Juliet to her desperate action, and they pay the price. The only possible ending for Ratmansky is reconciliation between the feuding clans over the young lovers dead bodies. Look what you have wrought.
No wonder Nurse (Lorna Geddes's acting is a delight, attractive and warm, with wonderful little touches) is Juliet's refuge till she meets Romeo. Their bedroom scene—playful, funny, full of Juliet's gentle sweetness—is more genuine than Juliet's wedding night with her newly wed husband.
Heather Ogden is a perfect Juliet, light as air, lyrical, trusting, scared, determined to go through with Friar Lawrence's sleeping potion trick. One could easily fall for her. In a brief scene, where she and Romeo are raised above the dancers at the ball, eyes only for each other, reaching out but separated by the crowd, Ratmansky captures the essence of the tragedy if not the drama.
One misses MacMillan in the Capulet ball scene, the choreography not finding traction in the music (Royal Ballet Sinfonia giving it a lot of wellie). A sword fight dance at a ball? The wall-to-wall laden banquet table at the back, however, provides a convenient excuse to clear the floor for the lover's pas de deux, the court drawn to a sumptuous feast.
All visually striking, but not yet attaining Prokofiev's dark tragedy-presaging tones: no shiver for Romeo and Juliet, dancing blindly towards their doom. Maybe it's because Juliet's Romeo, tall dark and handsome Guillaume Côté, is her real life husband. He will always catch her—from a high lift to a collapse on his shoulder. A handsome couple, perfect, safe, comfortable.
So far so entertaining: acrobatic mandolin dance by four masked carnival commedia dell'arte performers, local colour, cathedral arches, balcony scene more star-gazing than world-excluding passionate love. Then comes the turning point, the tense fight between Tybalt and Mercutio, well-tuned dancers well-matched.
Mercutio's tragi-comic end, and emotion finally kicks in. Romeo bites the bullet, though how a softy like him beats Tybalt beats me. Exiled, visions of Juliet pursue him in the crowd.
Events come fast and tense now. The child abuse, the fainting desperation (Juliet wilts in her parents and Paris's encircling suffocating arms), the potion, the finding of her cold body behind the curtains of her safe-haven bed...
Clarity in the telling seems to be Ratmansky's goal. He has Friar Lawrence explain to Juliet how the potion will work in a split screen staging, a doppelgänger Juliet and Romeo in a dumb show behind black gauze.
Romeo finds Juliet's body in the family crypt, takes his poison, her hand in his, and sees her wake up. A final pas de deux before the tragedy of the situation sinks in. Time to dance, but no time for a remedy? Finally, the music and the performances come together and prickle the eyes and my stony heart.
Ratmansky delivers: through admirable mime, acting, and dance, tragedy and folly underlined. In de-cluttering the stage, had Ratmansky de-cluttered the emotions? I was beginning to think so. And then he does it. The heart does break.
Reviewer: Vera Liber