Romeo and Juliet
William Shakespeare
Stratford Festival Theatre, Ontario
Stratford Festival Theatre, Ontario
From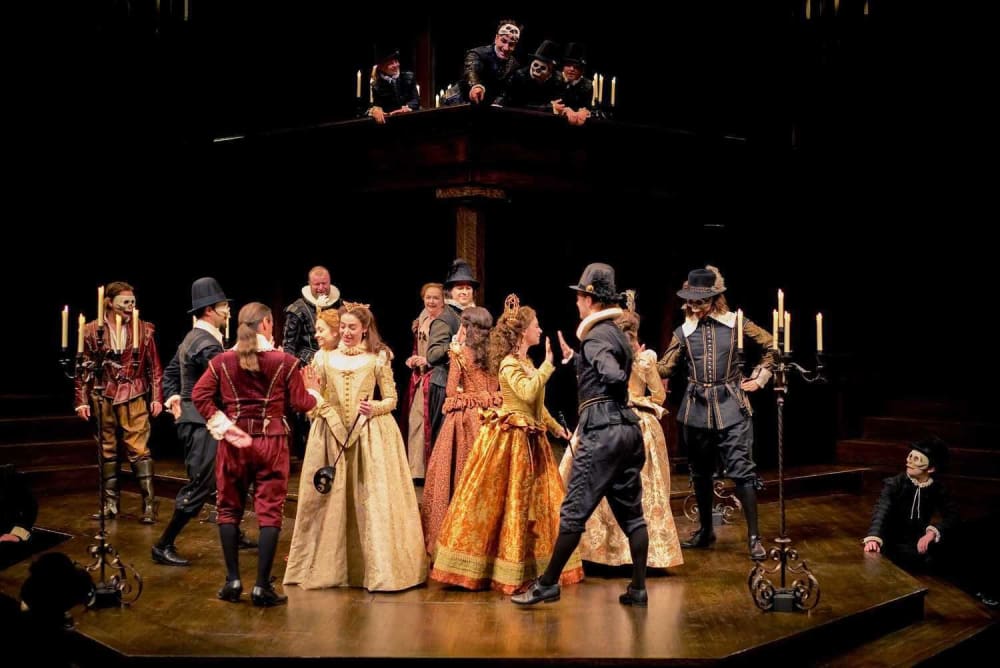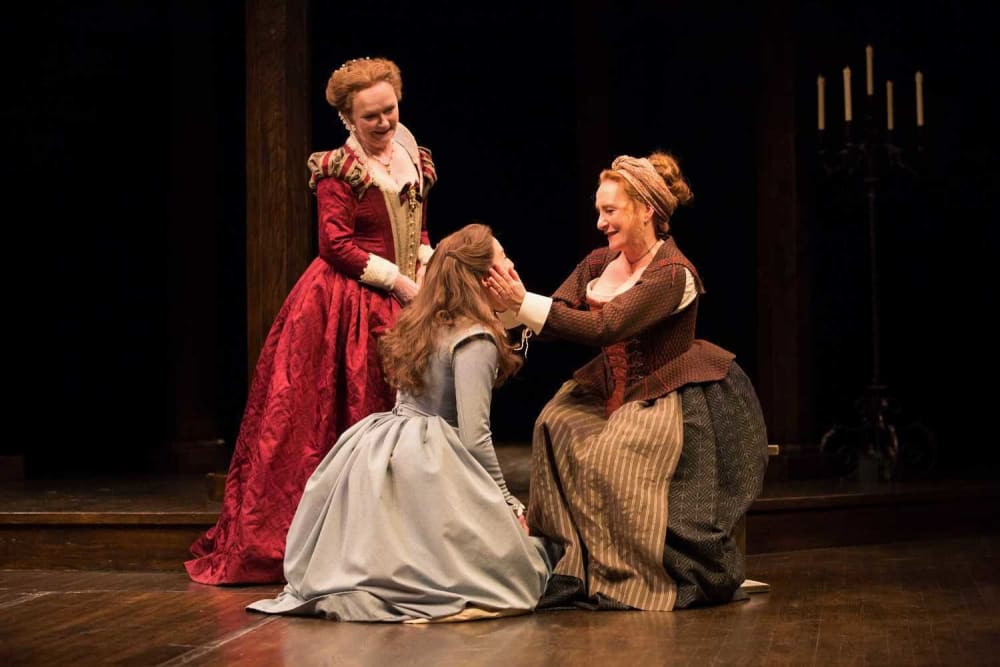 Anyone who thinks that they have already seen enough productions of Romeo and Juliet to last a lifetime might be well advised to try out this breathless 2017 version directed by Scott Wentworth, a fan of lightning fast scene changes.
As with everything being broadcast from this venue, the verse speaking is clear, while the design based around dark wood and candles and costumes created by Christina Poddubiuk, following traditional lines, are pleasing to the eye.
Where performances of plays by Shakespeare often take time to warm up, this is a welcome exception as within the first five minutes there is a thrilling swordfight directed by John Stead, which should persuade any dubious viewer that 2½ hours of rare entertainment lie ahead and such proves to be the case.
Antoine Yared is a Romeo who seems so maudlin and melancholy at first sight that it is hard to imagine how he could woo any young woman, even with the encouragement of the much livelier Benvolio played by Jamie Mac.
As the leading lady, Sara Farb manages to overcome one of the problems that most performers face when playing Juliet, convincingly persuading viewers that the girl is not yet 14.
The actress even holds her own in the company of Seana McKenna, whose gloriously larger-than-life characterisation as the Nurse means that she threatens to steal every scene in which that straight-talking lady appears.
Scott Wentworth has clearly worked meticulously to perfect his vision of the play, every move carefully plotted and every line understood, so that even the most familiar can seem fresh.
Sara Farb is one of the best Juliets that you could hope to see: young but intelligent and passionate. Opposite her, Antoine Yared seems unprepossessing until the moment when Mercutio and Tybalt fatally fight, at which point he impressively moves into top gear, anger and anguish combining to illuminate the young lover's character.
Elsewhere, there can rarely have been a more forceful Capulet than Randy Hughson, while Evan Buliung as Mercutio offsets Romeo's gloom with his own wit and humour. Wayne Best also catches the eye as a lively, nuanced Friar Laurence.
This is yet another highly enjoyable video production from the consistently reliable Stratford Festival, which is fast proving itself to be one of the most welcome discoveries to come from the lockdown that has closed live theatre and forced us to find alternative entertainment from across the globe.
Reviewer: Philip Fisher