Romeo & Juliet
William Shakespeare
Sherman Cymru
Sherman Cymru
–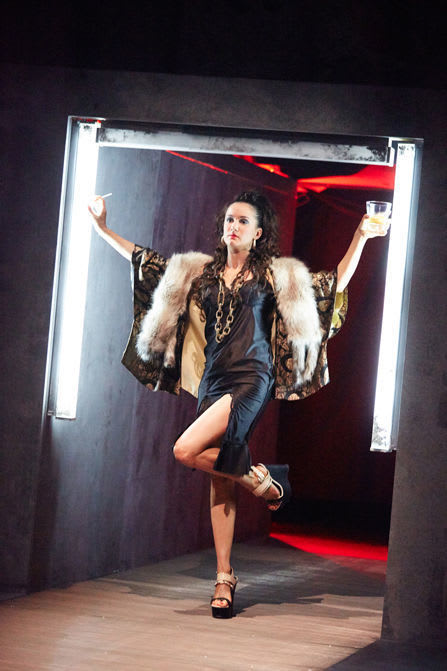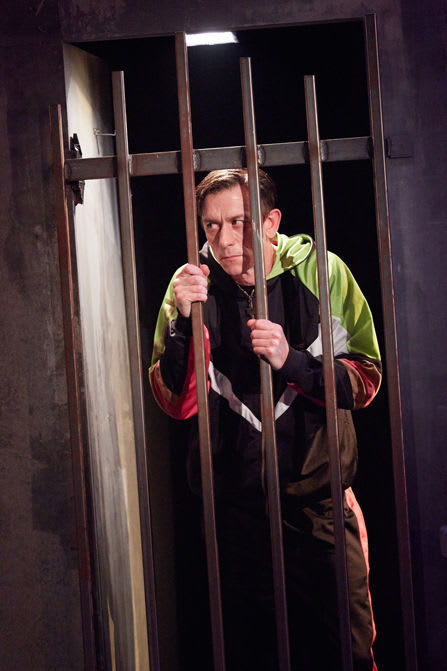 Rachel O'Riordan has set herself something of a stiff task. Having taken over as Artistic Director of the financially troubled Sherman Cymru earlier in the year, she is under pressure to deliver large audiences—thus, as a set text, Romeo & Juliet is a wise choice. On the other hand, in her first assignment here as a director, she has to create something which stands up well to memories of numberless previous productions.
The Baz Luhrmann film adaptation is explicitly referenced—a torn poster for it is amongst those pasted on the back wall of Kenny Miller's set, which cleverly gives the impression of a dystopian urban landscape, the uncluttered downstage area serving as multiple locations. When the wall is raised, it reveals the Capulets' lavish residence, complete with handy balcony area.
This Verona is contemporary and multicultural—there are bicycles, shopping trolleys, hoodies, skinny jeans, and an intentionally dislocatory range of accents. The fights, overseen by Kevin McCurdy, involve fists and knives, and are stylised rather than brutal, although we aren't spared the claret. The electronic-dance-music–inflected sound design, courtesy of Mike Beer, is especially effective during the duels, as it is in the deftly choreographed party scene.
Obviously, any production of this most famous of unhappy romances will stand or fall on the strength of the central characterisations. Chris Gordon, making an assured professional theatre debut, is a full-blooded Romeo, self-confident rather than cocky.
Sophie Melville, having to make the journey from flighty 13-year-old to suicidal widow in rather less than three hours, is feistily, boyishly attractive, and startlingly convincing in moments of tragedy. During their brief interludes of togetherness, the chemistry is highly appealing.
Paul Rattray and Sara Lloyd-Gregory are equally powerful as the adult Capulets; a gold-chain-wearing gangster type, and his glamorous trophy wife. Their passion for one another, however, appears to have died.
The focus is squarely on Juliet's family—the Montagues barely get a chance to register. Sean O'Callaghan plays both Romeo's father and the muscular Friar Laurence, the moral centre of the piece, and this is the most solidly paternal presence on view.
Scott Reid also makes a powerful impression as Mercutio, played as a young Glasgow hard-man, his pugnacity always destined to have unfortunate consequences. Tony Flynn gives an amusing turn as a camp servant (he also plays the Prince and the Apothecary), and Anita Reynolds is an audience-pleasingly comedic nurse, although, on press night, her Jamaican accent unfortunately prompted some titters during graver moments.
Rachel O'Riordan's production is brisk and robust, full of striking tableaux, such as Lady Capulet remaining visible, wistful, as her daughter spends the morning after her secret wedding in bed with Romeo; and the shadow cast on the back wall as the hero drinks his fatal draught—lighting design by Kevin Treacy.
Both savage and beautiful, both respectfully traditional and brashly modern, this Romeo & Juliet will surely enthuse those who are being dragged to it by their teachers, and delight those who go along of their own free will.
Reviewer: Othniel Smith