Rooms
Enda Walsh
Galway International Arts Festival
Barbican, Silk Street Theatre
–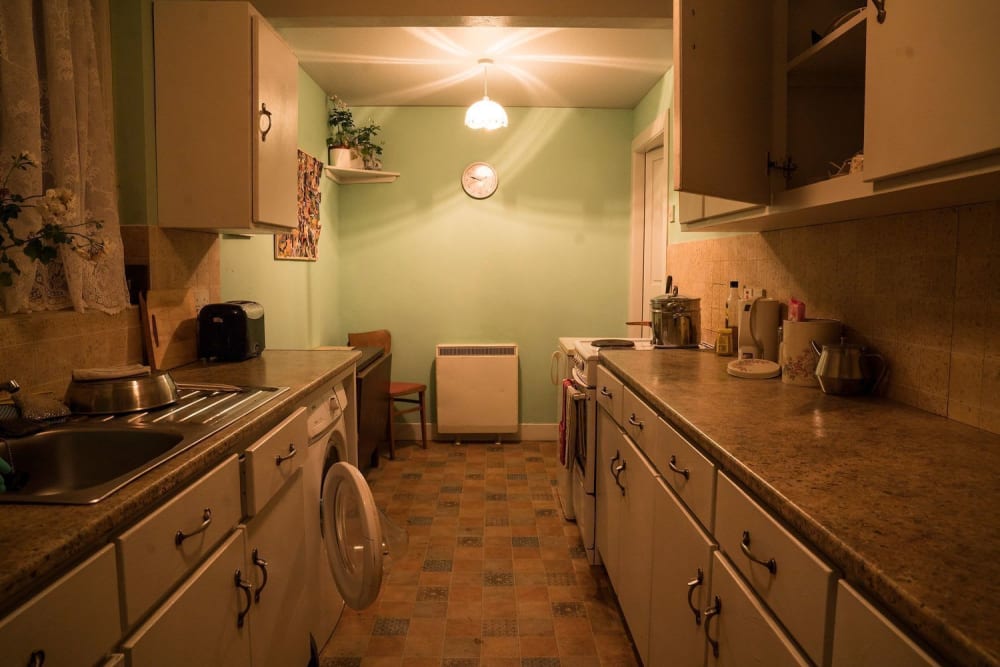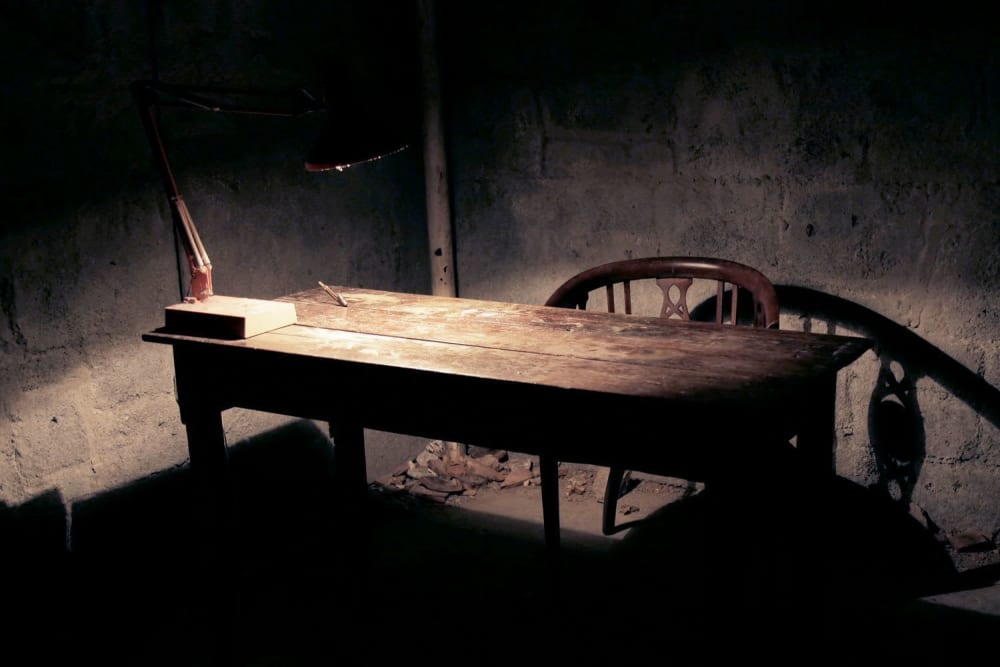 Aurally, Rooms has echoes of Beckett, while its structure might bring to mind Alan Ayckbourn.
This production, presented under the banner of the Galway International Arts Festival, comprises five presentations of around 15 minutes, each delivered expertly by top Irish actors via atmospheric recordings rather than in person.
The Silk Street Theatre is stripped back to its bare bones and then five Portakabins have been strategically dotted around the space.
Groups of up to 6 people per room manage a little tour lasting just under 90 minutes, visiting each of the locations in turn, in no particular order.
This reviewer joined Team E at one of the five performances that take place at two-hourly intervals each day and started out in murky Office 33A, an abandoned, dark, compact space redolent of fire-damage destruction. There, Donal O'Kelly portrays a waste management expert searching for love and finding his efforts unrequited, one of several recurring themes.
In the tired, old-fashioned kitchen, Eileen Walsh depicts another lonely soul, this one reduced to catatonic stillness remembering the past, another constant.
Room 303 is a threadbare hotel room in which Niall Buggy tells perhaps the best of the tales, that of a bedridden old man, formerly a priest or something similar, who is now reduced to waiting for an imminent meeting with his maker.
The stylish, modern bathroom smells glorious, which contrasts with the story delivered by Paul Reid about his character's uncomfortable childhood.
Finally, in a beautifully accoutred, six-year-old girl's bedroom, the lilting tones of Charlie Murphy relate another tale of loneliness, in this case representing a young girl whose distant parents are generous but far from loving.
While Rooms is rather like a series of short radio plays, the sensations created by each of the meticulously designed rooms, created by Paul Fahy, greatly enhance the production, which is directed by Walsh himself. Indeed, with its echoes of Tracy Emin and other modern artists, if the staging had been presented differently, it could have been located at Tate Modern and a hot favourite for this year's Turner Prize.
The stories themselves build into a kind of memoir-driven picture of a community in which every member is unhappy, each yearning for a better life.
The format is unusual but strangely satisfying, thanks largely to the poetic quality of the writing and the sensitive delivery by every one of the performers.
Reviewer: Philip Fisher