Roots 2019
Choreographers: Nikita Goile, Ed Myhill, Anthony Matsema, Fearghus Ó Conchúir
National Dance Company Wales
Dance House, Wales Millennium Centre
–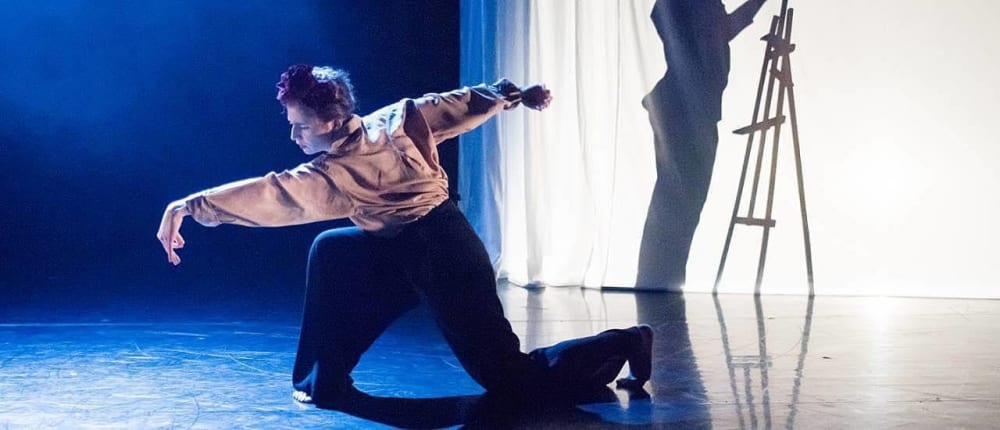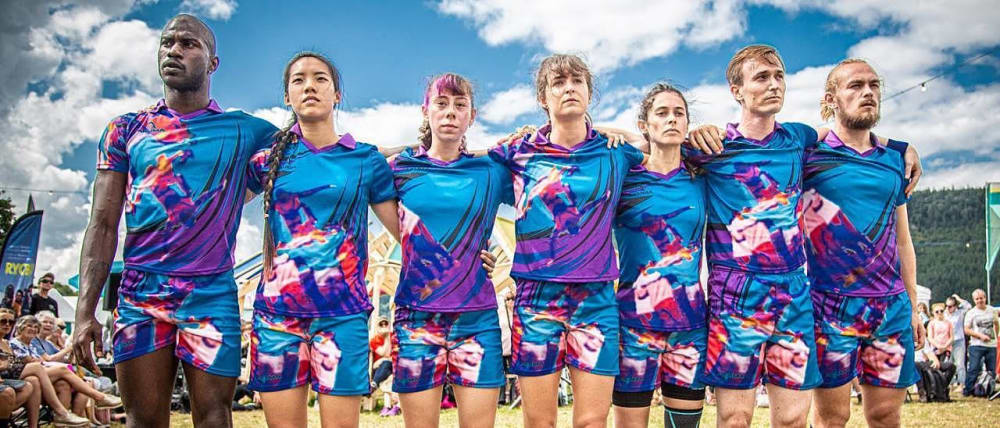 As part of the Cardiff Dance Festival 2019, National Dance Company Wales has brought the latest edition of its touring show Roots to the Dance House. As in previous years, Roots comprises a number of short pieces, aimed at introducing the art form to those unfamiliar with it, but showcasing more than sufficient skill and intellectual rigour (I would imagine) to please the aficionado.
The four pieces on show on this current tour were all created either in Wales or by Welsh artists, and each is intended to be relatable to the general audience. Artistic director Fearghus Ó Conchúir was on hand to introduce each segment and lead informal audience discussion.
First on the programme is Écrit, choreographed by Nikita Goile, who also performs it alongside Moronfoluwa Odimayo. Inspired by correspondence between legendary Mexican painters Frida Kahlo and Diego Rivera, this sees the female half of the duo moving in co-ordination with a man who is initially only visible in silhouette behind a large white curtain, his chair and easel in evidence (lighting design by Jose Tevor). The soundtrack (designed by Benjamin Smith) combines the noise of urban bustle with music which reflects a tempestuous relationship. At certain points, the male shadow looms menacingly over his partner; at another, she wistfully sings "What A Difference A Day Makes" while alone. Kahlo's distinctive appearance is not referenced throughout this beautiful 15-minute piece, but the well-documented ups and downs of her liaison with Rivera are cleverly reflected; the fact that the man is seen at work and the woman not suggests that her artistry is taken less seriously than his.
Next up is Ed Myhill's Why Are People Clapping, based around Steve Reich's "Clapping Music", from which the five dancers (Myhill included) themselves perform extracts during this episodic piece. Driven by the concept of rhythm, it begins amusingly with a simulated tennis match; other segments involve a dance-master controlling his troupe using handclaps, dancers breaking away from the group to express their individuality in non-balletic fashion and even some yogic face-movement. The shortest piece, at 13 minutes, it was the most crowd-pleasing, if audience laughter was any indication.
The piece I personally found most engaging, however, was Codi, from Swansea-born Anthony Matsena. Commencing in smoky obscurity, we are shown four figures scurrying around in bowed postures with lights around their necks (lighting design by Ryan Joseph Stafford), the mood and soundtrack (from Lara Agar) leading us to imagine a underground environment. We are in some deep, dark coalmine of the soul, the subject being depression. "Codi" means "arise", however, and, over the 15-minute journey, the light grows less dim as the dancers discover mutual support, and take up arms—sticks—against a sea of troubles.
After the interval comes the longest piece, Ó Conchúir's 25-minute Rygbi: Annwyl/Dear. Developed using input from the rugby community, it was performed, in a larger-scale format, in Japan during the recent World Cup tournament, as well as at the most recent National Eisteddfod. This presentation gives us six dancers in identical strips featuring impressionistic sporting imagery (design by Carl Davies) and, rather than an attempted simulation of a game, it features familiar moves—tackling, scrums, line-out lifting—deployed in a celebration of the ebb and flow of gladiatorial encounter at its best; we also see crowd reaction and a hint of romance. With a score by Tic Ashfield, it is the most abstract of the four offerings, although its valorisation of seamless teamwork coupled with individual excellence is achieved with great deftness and subtlety.
As with all exhibitions of dance, much of the pleasure comes from watching performers (those not mentioned thus far are Aisha Naamani, Elena Sgarbi, Tim Volleman and apprentices Marla King and Ellie Marsh) exulting in their ability and physical freedom. With Roots, National Dance Company Wales once more showcases a commitment to demonstrating that the art form can be both accessible and profound.
Reviewer: Othniel Smith