Roots
Arnold Wesker
Donmar Warehouse
–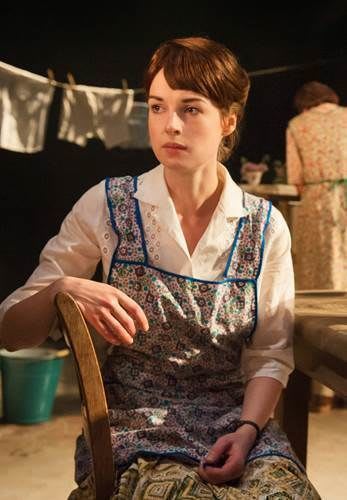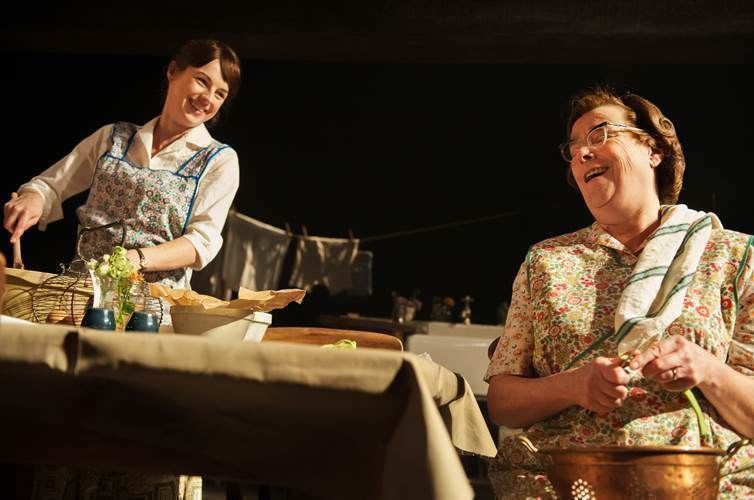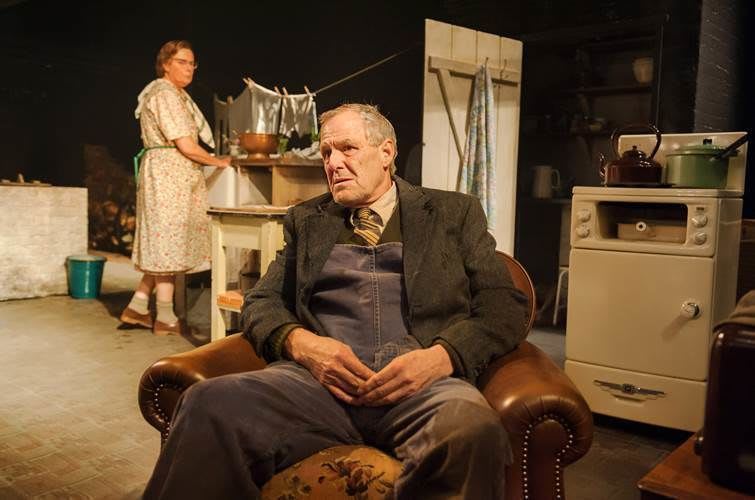 With the assistance of a well-chosen cast, James Macdonald has lovingly crafted this revival of the second play in the Wesker Trilogy, which appeared hard on the heels of Look Back in Anger as the working classes began to dominate British Theatre for the first time.
Roots is very different from Chicken Soup with Barley but its collection is the loose link of Ronnie Kahn, Wesker's autobiographical stage persona.
However, where he had taken centre stage in the story of a strong, highly politicised mother bringing up a family with minimal help from a lazy lump of a husband that started in pre-war London and stretched to that politically explosive year of 1956, his influence is largely second-hand here.
Indeed, Roots is a classic kitchen sink drama that could almost be taking place on another planet, so backward is the backwater in rural Norfolk where the Bryant family lives.
Jessica Raine plays Beatie Bryant, Ronnie's 22-year-old girlfriend, who loves nothing more than quoting the London radical to her bemused kinfolk.
She is seen on a visit to the folks at some point in the late 1950s. The settings are perfectly realised by designer Hildegard Bechtler, taking the audience into a deprived community where Ian Gelder's Father Bryant can seriously begrudge the cost of gas to bake a cake.
The opening scene features Beatie's visit to her married sister. The contrast between Jenny's lifeless life and the aspirations of the sister who got away to London could hardly seem starker.
That is until we head back a generation to meet their even more deprived Mum, immaculately portrayed by Linda Bassett.
She is mysteriously happy, even when refusing to talk to the old miser to whom she is married till death do them part, apparently buoyed up by constant battles with the rest of the family.
While power and articulacy rest with the womenfolk as surely in the country as they had in the East End, there are a couple of fine cameos from the older men. Ian Gelder plays a convincing pig farmer patriarch, while David Burke brings the local happy drunkard, Stan Mann, to hearty comic life.
Even in such good company, Jessica Raine demonstrates real star quality, especially in a revelatory final scene featuring a powerful monologue that memorialises the lack of ambition felt by the labouring classes but with the suggestion that escape through self-realisation might be possible.
Roots is on one level a small scale portrait of ordinary people but beneath the surface the play presents a deeper exploration of the working man. By that final scene, humanity's ability to escape its roots eventually shines through at the end of a genuinely gripping and moving three hours.
Reviewer: Philip Fisher