Rope
Patrick Hamilton
Almeida Theatre
To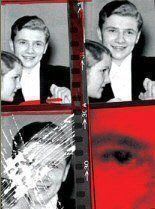 Director Roger Michell starts and ends this chilling murder mystery with two splendidly dramatic and memorable moments of physical theatre. In between, the exploration of motiveless evil is rather more laboured, as a talented cast revives a play loosely based on the famous Leopold and Loeb murder in 1920s Chicago, penned by the author of Gaslight.
Rope is best known for Alfred Hitchcock's 1948 film starring James Stewart. At 110 minutes, Patrick Hamilton's play takes half an hour longer to play out as, with echoes of An Inspector Calls, we watch toffs behaving despicably.
Strangely, the most significant contemporary resonance comes as you realise that the quartet of dim but clubbable young men on show were educated at the same public school. One might easily invoke shades of Gordon Brown's recent "Old Etonian" jibe at the Shadow Cabinet, though one hopes that far from dim group might satisfy themselves with the PM's downfall rather than actual murder.
Designer Mark Thompson has converted the Almeida into not so much a theatre in the round as in the octagon, with the audience viewing the drama from all angles, presumably to emphasise the claustrophobia.
In the centre is a conservatory or, more specifically, an intricately carved trunk. Its contents are known to the audience but not the visitors invited to dinnerless cocktails by the contrasting Brandon and Grano.
Blake Ritson in the former role is calmness personified, cheerfully enjoying the ego trip of "perfect murder" of a rich pal from Oxford, while Alex Waldmann's chinless wonder spends the evening constantly on the verge of gibbering hysteria.
The undergraduate pair are like not very overgrown schoolboys of limited intelligence and experience. Their guests, an older couple without a dozen brain cells to share and younger counterparts with fewer, are barely drawn as characters. It therefore says much for Phoebe Waller-Bridge, who has had an outstanding year, that she makes a great deal out of the entirely vacuous Leila. Emma Dewhurst also provides a nice cameo as the comically silent Mrs Debenham.
That leaves the effetely innocent, war-damaged Rupert Cadell. In the Jimmy Stewart role, Bertie Carvel is a marvel as a world-weary man who backs his instincts and uncovers the far from perfect crime, helped by a few too many moments of idiocy by the guilty pair.
The stick-wielding Cadell adds depth with some trenchant anti-war views, garnered at the same time as a leg disappeared in the Great War, a handful of years before. This makes him the perfect foil for Brandon in a set piece debate, as the upper class murderer attempts to justify his actions using Nietzschean philosophy.
Michell makes much of a reference to Wodehouse, as the minor characters could easily have stepped straight out of one of that author's light comic novels. This tone does not always sit well in a psychological thriller with a central story of motiveless murder, which is at its best as the tensions rise in the final scenes.
Reviewer: Philip Fisher