rose carved in rain
gobscure
Newcastle Fringe Festival (An Invigorate Seed Pot Bursary Holder) & Curious Arts
Alphabetti Theatre, Newcastle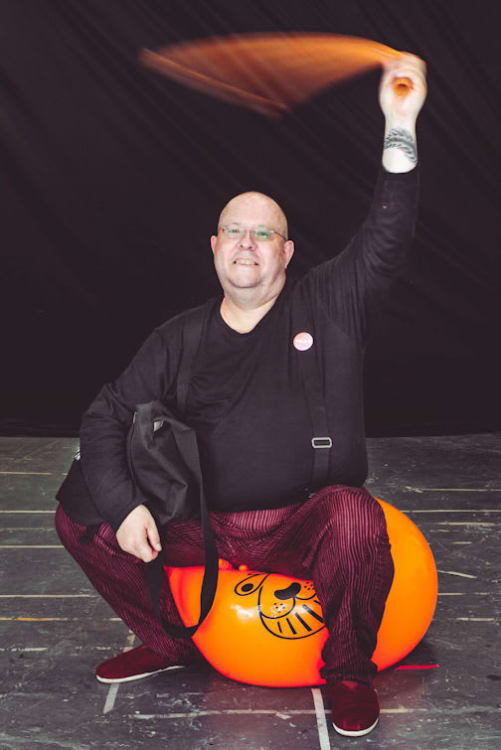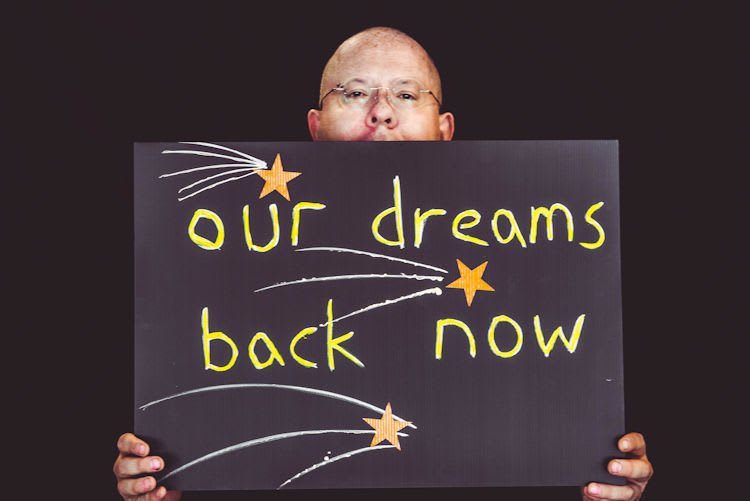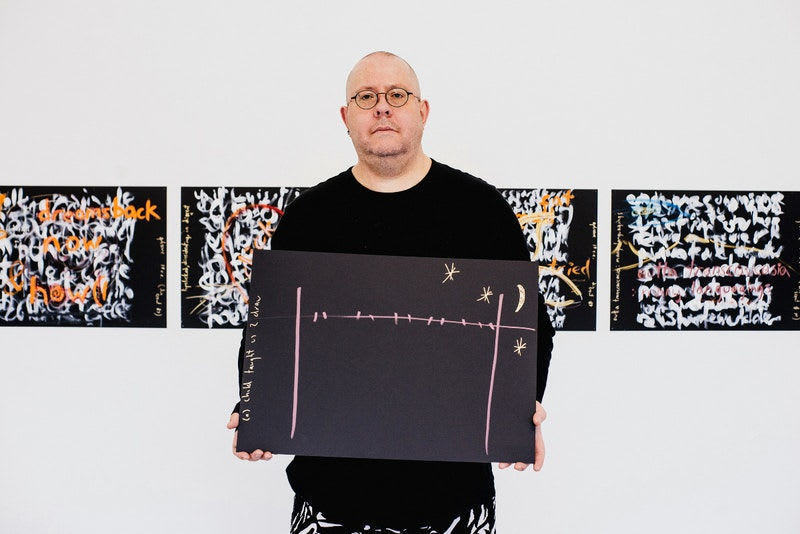 gobscure (lack of capital letters in his name and throughout his work is a deliberate choice) is a "fat, mad, big kid, bisexual, lifelong dissident" and, for him, straight lines are bad for everything should "curve, bend, kink, deviate."
Straight bad, twist good.
He calls himself "we" and he was born in Cruddas Park which "Newcastle Shitty Council" has since renamed Riverside Dene—although from the tower block where he grew up they couldn't see the river.
This show, he tells us, has taken twenty years to make. It's about him. In it, he talks about his friend Ben who had a hole in his heart. "We love him and he pisses us off," and then, suddenly, when they were about six, "we never hear from him again."
"Adults! Don't lie to children!"
He was very ill when he was 6 or 7.
He is enormously influenced by artist and film director Sergei Parajanov (who comes from what he calls Trans Caucasia) and especially his film The Colour of Pomegranates.
He doesn't like Tony Blair.
He was sectioned and confined to a psychiatric hospital.
There's a childlike simplicity in the way he tells his story. He uses visual aids: simple drawings he does himself, slogans, a space hopper—and he gives the audience "Dissent" badges to wear. He has his own manifesto and reads us a long, very symbolist poem.
For about an hour, this fat, bald man of around 50 (but still a big kid), wearing red pants and braces and a black long-sleeved tee-shirt, talks to us on a vast range of subjects, some seemingly having nothing to do with the others, travelling from Cruddas Park to the UN in New York ("If there's no kids there, what's the point?") and he holds the audience fascinated for he is weaving a picture of a life which is so different to what the vast majority of us experience but which holds not only a fascination but also a resonance for us.
Like his 2014 one-woman (plus a cello) show collector of tears, this is a poetic weaving of numerous, often very different strands which together tell us much, not just about gobscure but about ourselves. And, indeed, about the world we live in.
As with most of the Newcastle Fringe 2021 productions, there was only one performance of rose carved in rain, both live (to a socially distanced audience in Alphabetti) and streamed. This review is based on the streamed performance.)
Reviewer: Peter Lathan