Ross & Rachel
James Fritz
Francesca Moody Productions
Shedinburgh (Soho Theatre)
–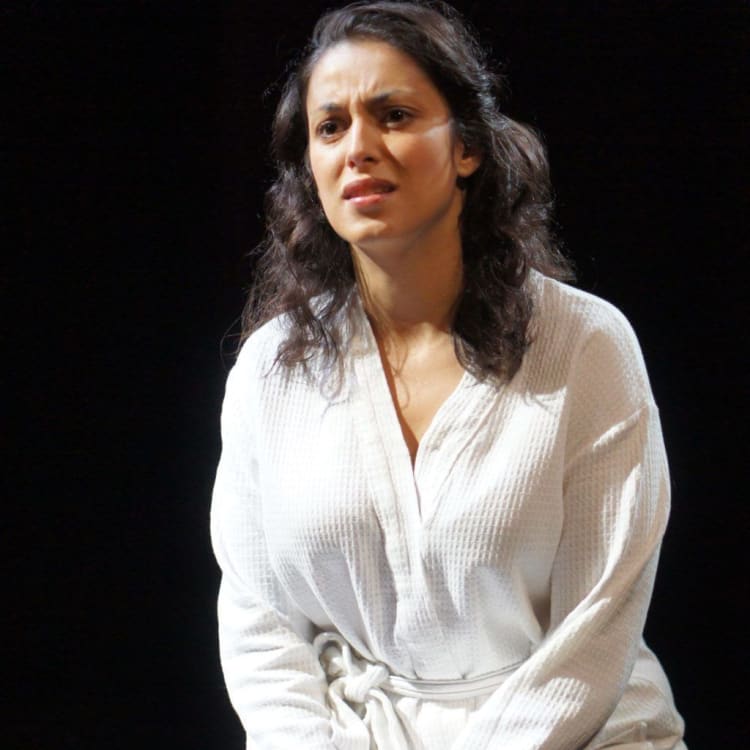 Somewhat confusingly, the highly varied Shedinburgh programme is being marketed under the auspices of the Traverse in Edinburgh but performances take place in a shed on the stage at London's Soho Theatre.
Ross & Rachel has been one of the most successful and popular Fringe shows in recent years. Although it lasts less than 40 minutes, there is much to enjoy and digest in a tale that has far less to do with Friends than the casual passer-by might imagine.
In almost every way, the play and its presentation defy expectations. The text comprises what should be an often-breathless two-hander featuring backwards and forwards conversation between the titular characters but is instead presented as a monologue.
Arguably the biggest attraction is the opportunity that this gives to an actor to draw in their audience with a superlative performance, which on this occasion Mona Goodwin duly delivers following original direction by Thomas Martin.
A pacy opening can be somewhat confusing until viewers discover that what they are listening to is a series of exchanges between a married couple who are now in their mid-40s, though we often hark back to earlier days.
Early on, the beautiful Rachel, an elite businesswoman, reveals that her possessive university professor husband is boring. That is often the kiss of death for a play and, to be unfair, Ross lives up to the billing. However, you can forgive most weaknesses on discovering that a man is suffering from a terminal brain tumour and has no more than a year to live.
The final half hour explores the consequences for a wife who would have happily exited the marriage but now cannot, a husband not unreasonably feeling very sorry for himself and, at one remove, their family and friends.
A moving and hard-hitting monologue becomes somewhat manipulative in the final stages as James Fritz introduces a proposition that does not necessarily flow directly from character. Even so, there is every chance Ross & Rachel will continue to wow audiences for years to come, particularly if performers as good as Mona Goodwin are involved in the project.
Reviewer: Philip Fisher