Rotterdam
Jon Brittain
Hartshorn-Hook Productions
York Theatre Royal
–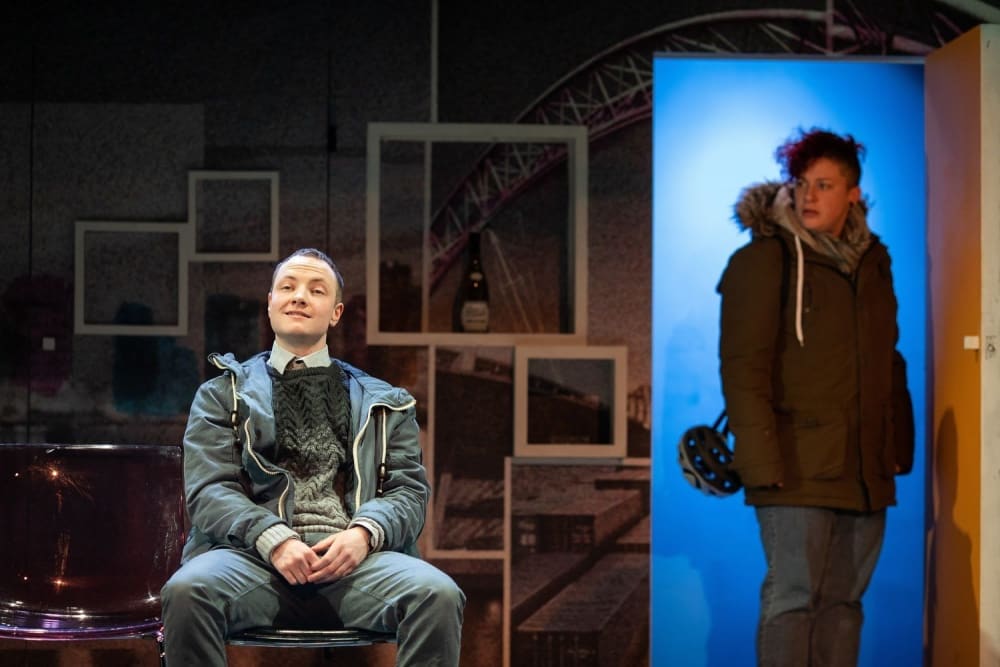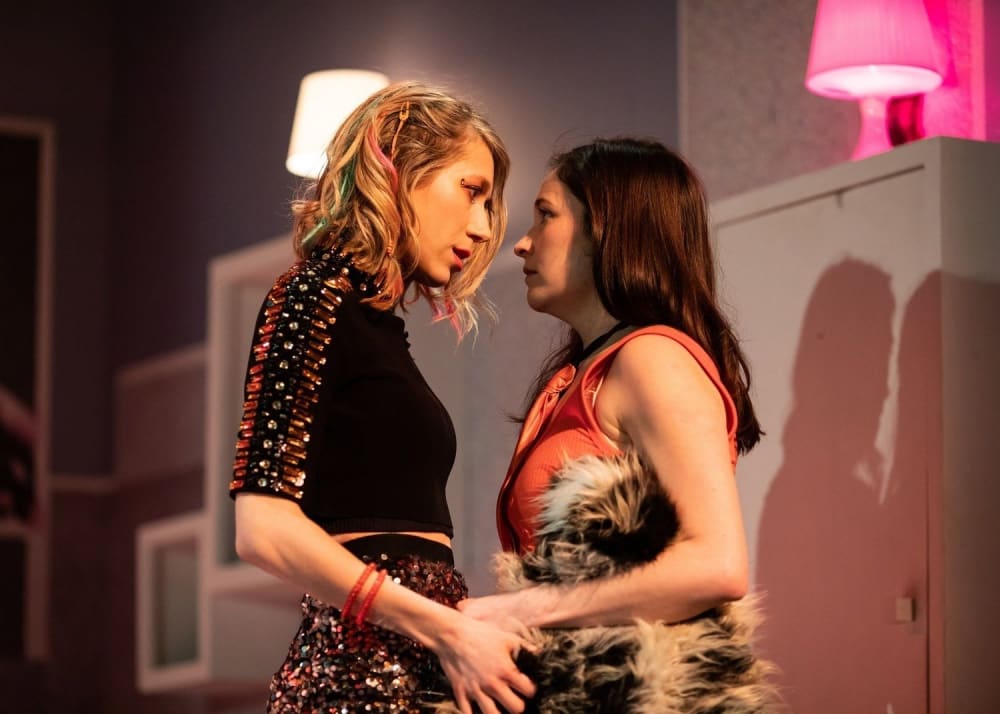 Transgenderism has been the subject of much heated debate over the last few years, fuelling impassioned articles, both in print and online, and a wealth of clickbait videos. Rotterdam, which won an Olivier back in 2017, is one of the only plays that I've seen on this topic, and it was a pleasure to watch the question of gender identity being explored in such a sensitive and thoughtful way.
The Dutch city of Rotterdam, known to many through The Beautiful South's catchy single, is a thriving port city—a place people pass through on their way somewhere else. This is not the case, however, for Fiona (Lucy Jane Parkinson) and Alice (Bethan Cullinane), a twenty-something couple who have been living in Rotterdam for seven years.
Alice, an uptight bureaucrat, is on the cusp of finally coming out to her parents, when her partner informs her that they feel like a man trapped in a woman's body. Alice struggles to deal with this news and finds herself drawn to an outgoing young woman who works at her office, Lelani (Ellie Morris). Fiona, meanwhile, changes their name to Adrian, and begins the process of making their inner reality an outer one. Completing the four-hander is Josh (Elijah W Harris)—Alice's ex-boyfriend and Adrian's brother—who offers counsel and one-liners to his loved ones.
Rotterdam is a funny and playful piece of work; at times, it even has a sitcom feel to it. However, it's also willing to shine a light on dark feelings (those of fear and isolation) in an intelligent and responsible way. Adrian powerfully articulates the feeling of being out of sync with one's own body, and his sense of anger and frustration is powerfully embodied by Lucy Jane Parkinson.
One of the things that prevents Rotterdam from simply being a message play is Brittain's willingness to explore how Adrian's decision to transition affects those around him. Bethan Cullinane skilfully conveys the emotional journey that her character takes upon hearing that the woman she loves is actually a man.
Despite its heavy subject matter, the play also manages to be funny and snarky. Ellie Morris is suitably charming and irritating as the free-spirited Lelani, and Elijah W Harris demonstrates a killer comic delivery.
Donnacadh O'Briain's direction is dynamic yet fluid, and Ellan Parry's confined set provides a versatile performance space for the cast. Richard Williamson's neon lighting and a soundtrack of contemporary pop anthems (including Robyn and Christine and the Queens) adds to the production's cool, contemporary feel.
The performance I attended was full of young theatregoers who clearly adored the show. I urge you to catch the show on its national tour which runs until 22 June.
Reviewer: James Ballands