Rough Crossing
Tom Stoppard, freely adapted from a play by Ferenc Molnár
Bill Kenwright
The Lowry, Salford
–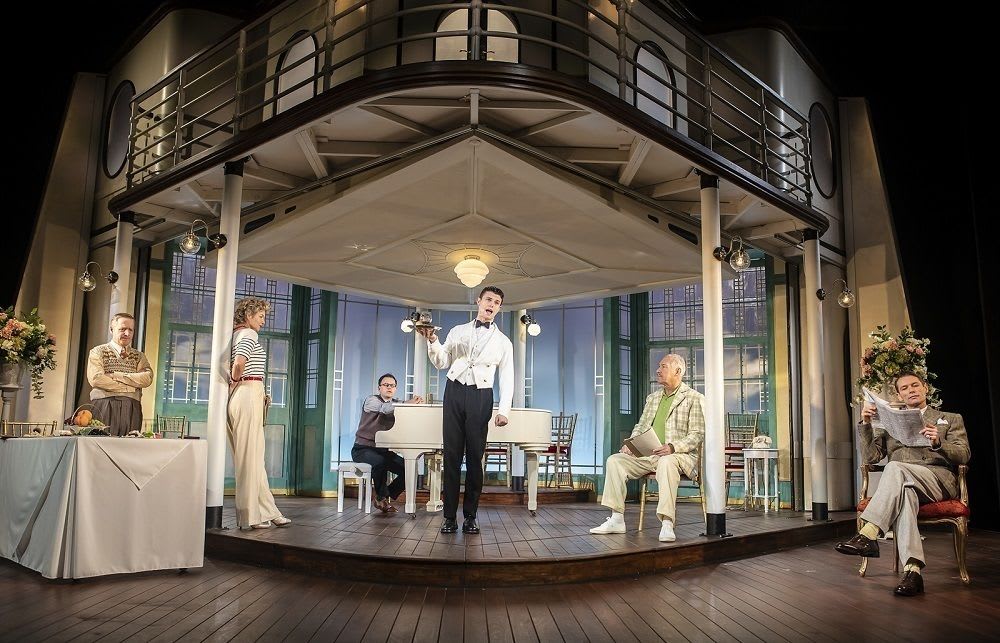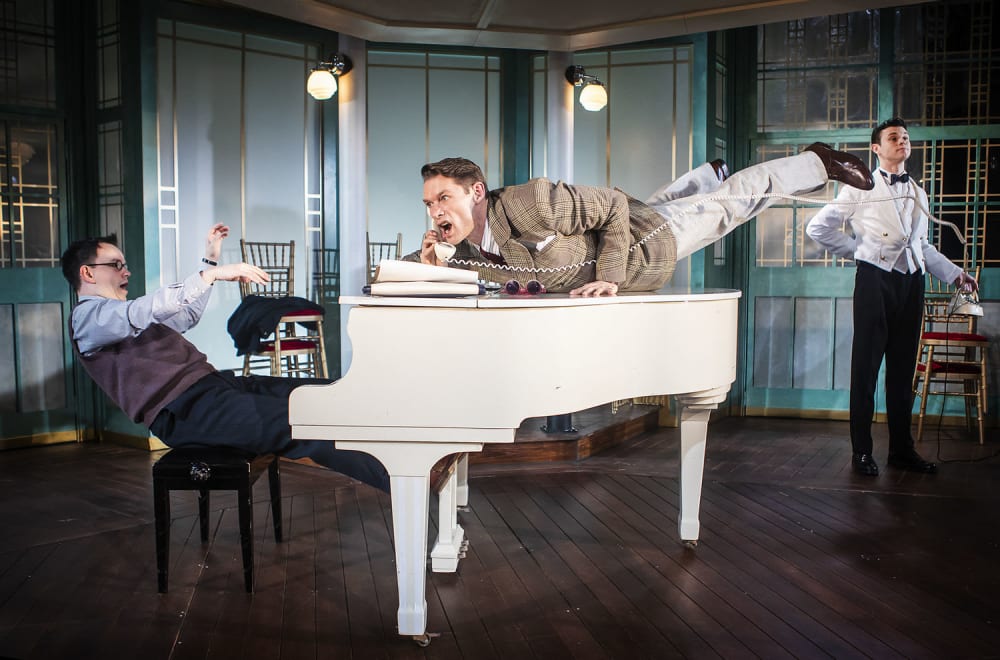 Never mind Brexit; if you really want a subject that divides the nation, try the plays of Tom Stoppard. Theatrical producers seem united in their opinion that the erudite works of the playwright are too demanding for audiences outside London. Consequently, touring productions of the great wordsmith's works are as rare as hens' teeth.
Writing partners Turai (John Partridge) and Gal (Matthew Cottle), together with composer Adam (Rob Ostlere), are struggling to complete their new musical. Adam is coping with a psychological affliction which makes it so hard for him to speak that his comments end up sounding comedic and is in love with Natasha (Issy Van Randwyck), the leading lady of the musical. The writers and cast hold rehearsals while sailing to their theatre but when Adam overhears Natasha flirting with aging roué Ivor (Simon Dutton), he is so overcome the entire production is in doubt. Turai, along with the ever-present steward Dvornichek (Charlie Stemp), must somehow sort out the mess before the ship docks.
Rough Crossing does not seem typical of Tom Stoppard's works. It is not an original play but an adaptation (of Ferenc Molnár's Play at the Castle) and, although not a musical, features songs with lyrics by the playwright and music by André Previn. It seems Stoppard is paying tribute to the sophisticated, witty, light (and one might argue superficial) style of Coward and Wodehouse. Tongue is firmly in cheek throughout. When one of the authors remarks on the need for a character in their play to provide exposition, Charlie Stemp pops up on cue and does just that, all the time wearing a mile-wide grin.
Yet Stoppard's trademark love of wordplay is not overlooked. A running joke between John Partridge and Charlie Stemp is based on the number of times the former inadvertently utters a phrase that invites the latter to gulp down a drink.
John Partridge channels the late Kenneth Williams for his wiry, cunning manipulator. He forms a fine double act with Charlie Stemp, whose Dvornichek is in the long line of fictional servants who know far more than they are letting on and who is the only character in the play that does not have his sea-legs and so offers some physical comedy.
Director Rachel Kavanaugh sets the atmosphere of an opulent bygone age; the lighting is always bright even in a storm and performances are just the right side of mannered and knowing. The dancing is so slight as to barely count as if all involved are too classy to do anything so vulgar as raise a leg until the curtain call when all let loose with a thunderous tap-dance.
Rough Crossing is great fun and one hopes its success will be sufficient to persuade producer Bill Kenwright that it is worth taking the risk and touring other works by Stoppard; or David Hare come to that.
Reviewer: David Cunningham