Rough Girls
Tara Lynne O'Neill
Lyric Theatre, Belfast
Lyric Theatre, Belfast
–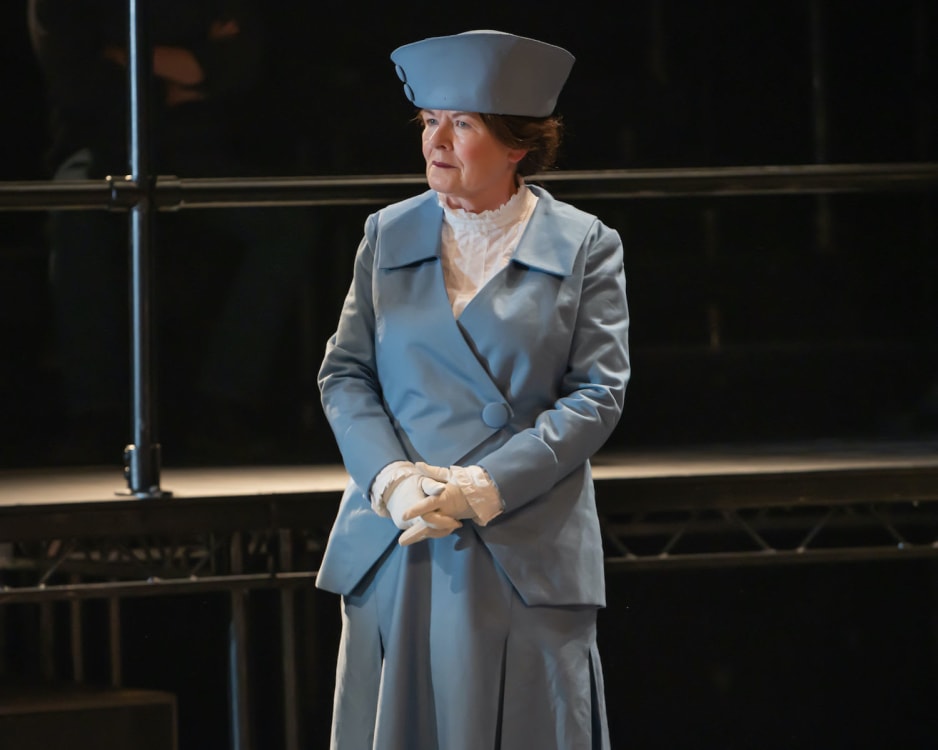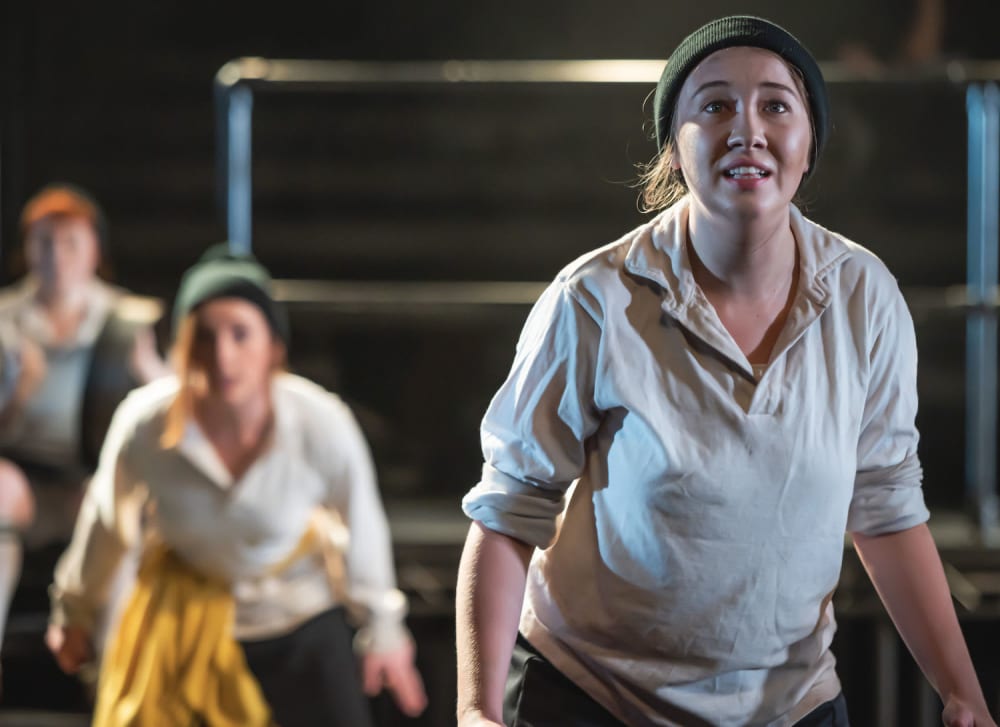 "Football, life, theatre" is the unholy trinity that breathes robust, raucous, vinegary life into Tara Lynne O'Neill's Rough Girls at the Lyric Theatre, Belfast.
Last seen on the Lyric stage in 2019 as Willy Russell's titular Shirley Valentine, the return of the Derry Girls star marks her debut as a playwright with an ambitious piece for 11 women—a remarkable, applaudable statement of intent in itself—about the short-lived fortunes of Belfast's first all-female football team.
O'Neill folds her trilogy of metaphors into a tale that surprises—and shames—with its unearthing of a long-forgotten story of proto-feminists at the end of the First World War staking their claim in an antagonistic male-dominated world. Told with a bold, confident sense of the theatrical, it bodes well for future offerings, not least given a relishable gusto that favourably calls to mind the zesty iconoclasm of Joan Littlewood's Theatre Royal Stratford East ensemble at its best.
Rough Girls is also marked by something of David Storey's acute appreciation of team sports as a simile for wider social issues and their class- and gender-riven iniquities, his play The Changing Room and his breakthrough novel This Sporting Life the immediate obvious comparisons.
If O'Neill's self-imposed challenges, especially in the demanding scene-setting of act one, are not always fully met or reconciled, there is no faulting her facility for marrying the idiosyncratic with the mundane, pathos with pointed commentary. Nor her commitment to her characters.
Director Kimberley Sykes drives things along with all the conviction and flair of a football manager who knows they are commanding a crack team. She's ably aided and abetted by Dylan Quinn's deftly choreographed football games, Katie Richardson's now percussive, now gently evocative score, Sarah Lyle's adroitly discreet puppetry, and Ciaran Bagnall's striking paired-back set and lighting that economically evokes a football stadium, complete with tiered on-stage audience spectators and towers of pitch-side floodlights.
O'Neill herself appears as 'She'—an Emcee-cum-ringmaster figure guiding and directing the narrative while also coaxing and shaping audience engagement. Doubling as intrusive male figures—'He' rather than 'She'—there's a neat conceit in depicting the obtrusively sexist club chairman as a football-headed puppet.
A less adrenalized vocal delivery and more balanced sound mixing will bring O'Neill's too-closely mic-ed into sharper focus. But she pulls off a poignantly touching moment, as writer and actor, when she telescopes the past with the present in a fourth wall-denying speech that ends with a direct message to the socially-distanced audience: "We missed you".
In a uniformly strong ensemble cast, relative newcomer Ruby Campbell shows again what a compelling presence she is becoming on stage, while veteran Carol Moore was a solid and nuanced presence caught between staid convention and provocative progress.
Others catching attention, iniquitous though it is to single them out as firsts among equals, were Eloïse Stevenson, Jo Donnelly, Claire Cogan, Nicky Harley and Suzie Seweify. Kudos, too, to Nuala McGowan's mute but fervently articulate Spit.
The final result: a win for Rough Girls.
Reviewer: Michael Quinn