Roughcut / Lie of the Land / A Ceremony of Carols

Richard Alston Dance Company
Sadler's Wells
–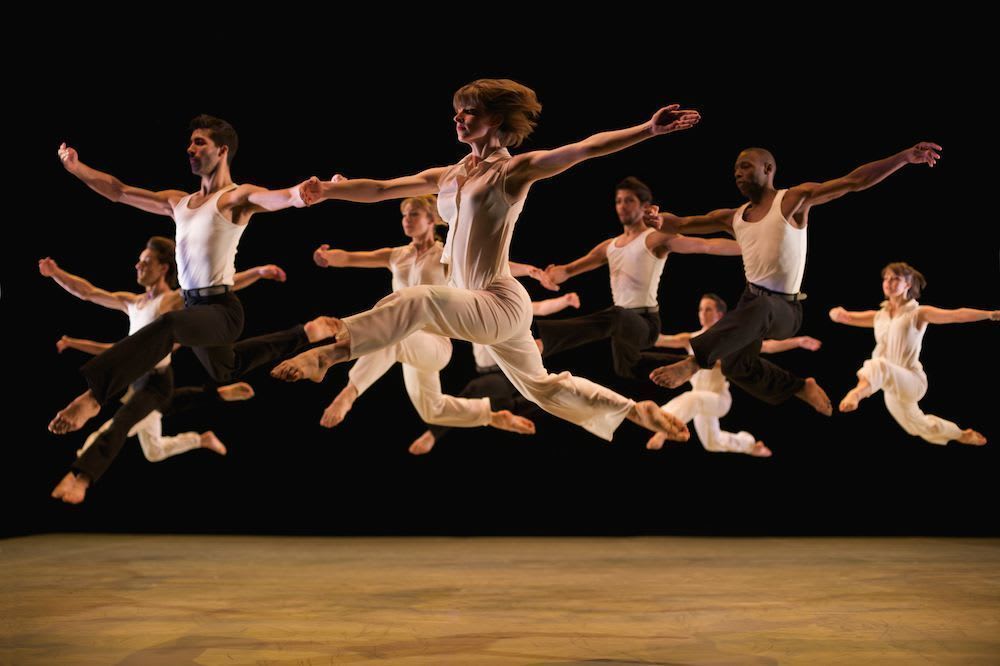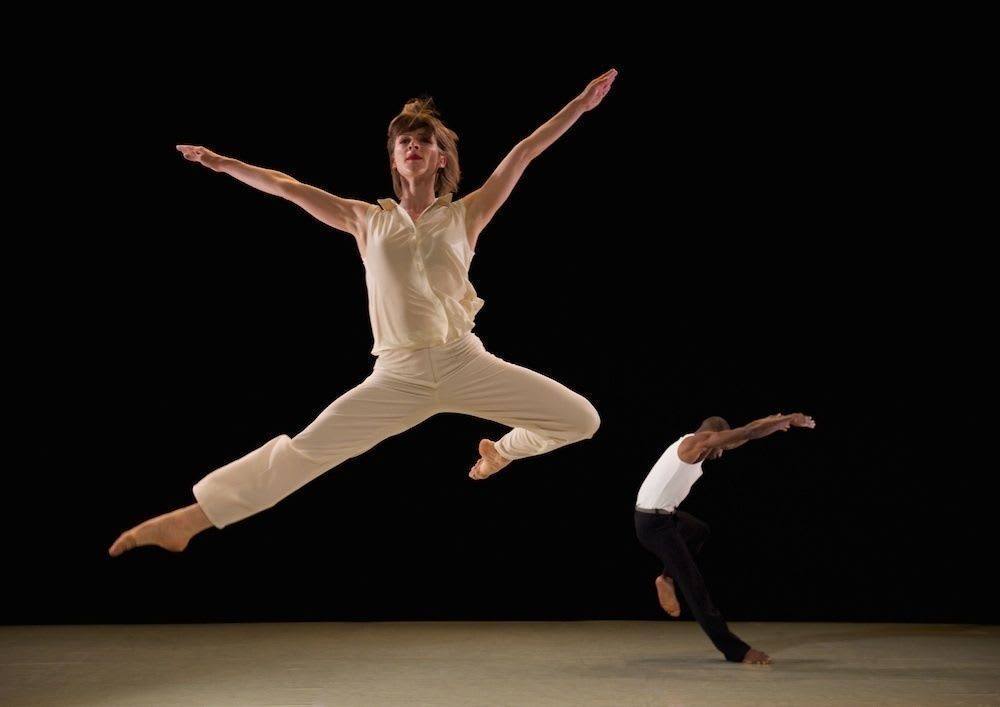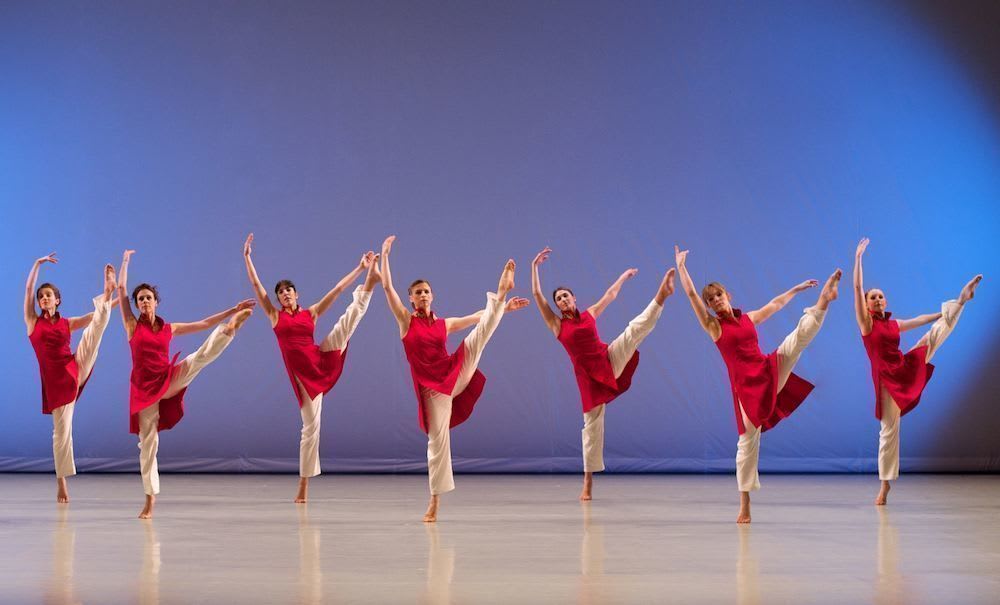 One goes to Richard Alston ballets to have music made manifest. Composer Ned Rorem once said he wrote music 'because I want to hear it—it's simple as that.' Alston's musicality suggests he choreographs dance to see and hear with fresh clarity the shape and curve of the musical phrase.
Touring an eclectic range of eight pieces, sophisticated London was exposed to an interesting three, a musical programme of Steve Reich's New York Counterpoint (1986) for clarinet and tape, and Electric Counterpoint (1987) for guitar and tape, played live by clarinettist Roger Heaton and guitarist James Woodrow; Ned Rorem's 1994 String Quartet No.4; and Benjamin Britten's glorious 1942 A Ceremony of Carols for boy's choir, a Sadler's Wells co-commission with Marlowe Theatre Canterbury, whose Cathedral choir, conducted by David Flood and accompanied by harpist Camilla Pay, sing live on stage.
That's the musical shape of the evening. The choreographic context and content, superbly danced by the company, the instantly recognizable Alston vocabulary topping and tailing the evening, however is variable. Alston's most recent is bland by comparison with the sweet voices on stage. Never take on a heavenly choir might be the lesson, one can't better them. At best one can only be the trimming on the cake.
On the other hand the opening Roughcut, choreographed by Alston in 1990, and here reconstructed by former protégée Martin Lawrance, surges with energy, and lifts up the spirit.
Five couples in simple black and white outfits, leap like gazelles, skip, hop, twist and turn, free and easy to Reich's jazzy and folksy score. Fast and furious to the New York Counterpoint, joyful and festive to the hoedown sounds of the Electric Counterpoint—young people under a golden glow (Charles Balfour lighting) dancing and improvising the end of a successful harvest day…
On a bare stage, they give it all they've got. Pierre Tappon is outstanding in his solo, and Hannah Kidd has the softest arms. Carried on the endless waves of music, they crest and ride the musical impulses with ease and verve.
Martin Lawrance's Lie of the Land to Ned Rorem's String Quartet premiered in June 2010 at The Place, and for me was the highlight of the dance on offer. An intense twenty minutes, it is epic, urgent, lyrical, staccato, ethereal, and has movement and contact vocabulary that is quite original in form. There seems to be a narrative flow, too.
It opens in silence, as a man (Andres de Blust Mommaerts) dances low to the ground over a patch of light (design by Zeynep Kepekli) that looks like a Richard Long artwork of circling stones. The light turns blue—is this the beginning of time, before speech?
Creatures elongate and stretch their limbs, curl and bunch up on the floor. A man crouching on another's back is thrown off like some irritating toad. Grabbed by the scruff of the neck, he is lifted like a log over a shoulder.
Andres de Blust Mommaerts and Liam Riddick make a powerful duo, and Riddick shows off in a strong solo, but all the dancers rise to Lawrance's impressive choreography. As the music builds in Rite of Spring mode, the dancers, inquisitive, competitive beings, demonstrate the eloquence of the body, its infinite potential.
Alston's latest choreography, A Ceremony of Carols, which premiered at Marlowe Theatre in February this year, celebrates and embellishes Britten's music, a meditation on Christ's birth, the medieval words and the singing of the boy's choir (in royal purple) more persuasive and moving than a stage full of dancers in high collared embroidered crimson and wine tunics over white trousers.
A Ben Nicholson white cross on its side serves as a bench for the weary Mary and Joseph, and forewarns of what is to come. Mary, expectant, dancing to the poignant harp solo, expresses an awareness of her child's destiny, the Beckettian aperçu that we give birth over a grave.
All the church clichés - bended knees, arms stretched out in offertory and lifted in praise, men and women segregated in groups, processions form, brief solos, duets, and trios break out in private confession. And finally, after the choir has filed out through the columns of dancers, numbers swelled to sixteen by final year students of the London Contemporary Dance School, the sixteen prostrate themselves in cruciform on the floor—an offering of dance to the Lord.
Touring to Malvern Theatres, Schrittmacher Festival, Aachen, Germany; Exeter Northcott Theatre; Clywd Theatr Cymru; Lighthouse, Poole; Nottingham Playhouse; Theatre Severn, Shrewsbury.
Reviewer: Vera Liber