Rumpelstiltskin
Choreography by Liv Lorent, scenario by Carol Ann Duffy, music by Murray Gold
balletLORENT
Northern Stage, Newcastle
–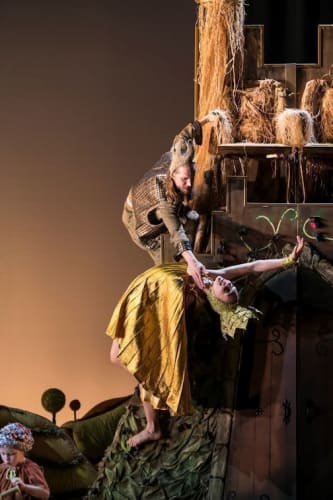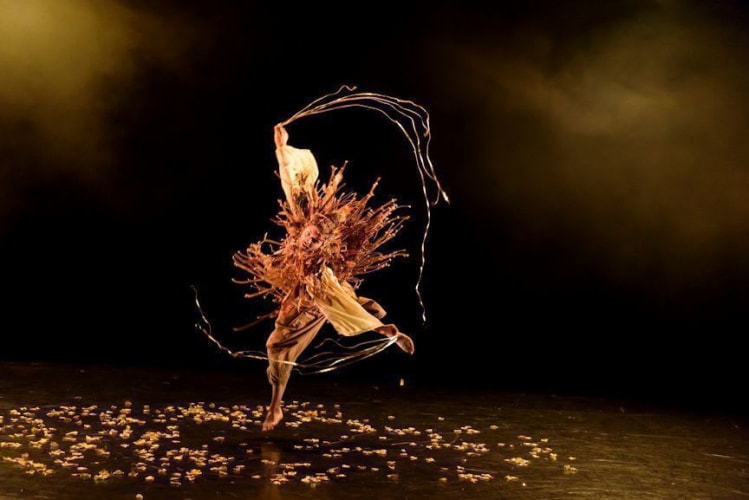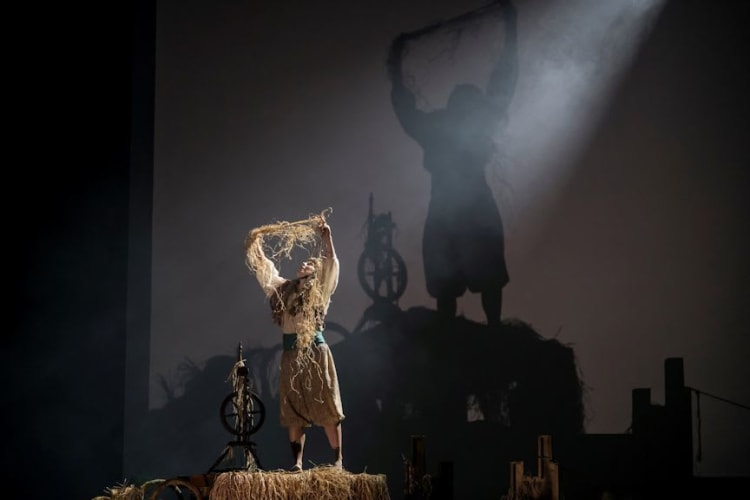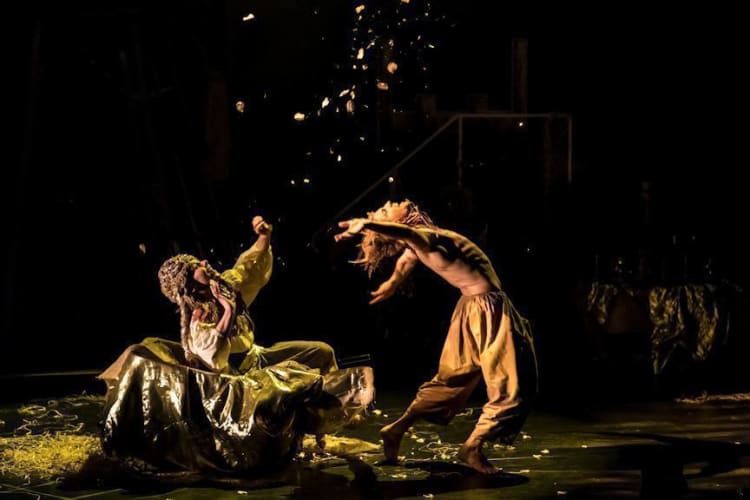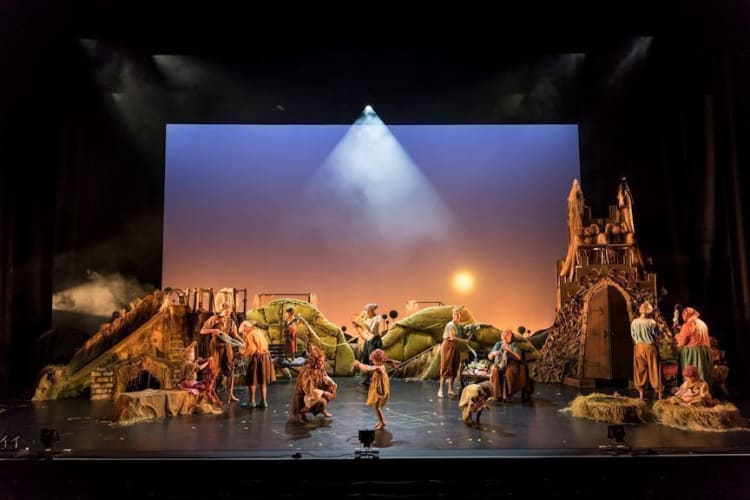 Almost exactly five years ago, balletLORENT's fairytale trilogy began at Durham's Gala Theatre with Rapunzel. It continued in October two years ago with a very bleak Snow White and now it reaches its conclusion with a sumptuous production of Rumpelstiltskin.
Ten dancers (including two apprentices who are postgraduate students from the London Contemporary Dance School), 10 children aged between 4 and 9 and four women over 65 make up the cast and between them they play a multitude of roles.
And all do have their part to play; no one is supernumerary, there to flesh out a scene or create a picture. Here, as from the beginning of the trilogy, the children, and now, for the first time, the older generation, are an integral part of the piece.
And a special word for whoever trained those children—they did a fantastic job.
It's a different version of the traditional story. A kind King and Queen rule over the land and use their gold for the benefit of their people as well as for themselves. One of the things they do is set up a playground for the children outside the castle. The Queen enjoyed watching the children at play and decided that she wanted a child herself.
Nine months later that child was born, but the Queen died and the King plunged into despair. He hated the new-born boy and wished that he had died rather than his mother. He would not even give him a proper name but called him an ugly little Rumpelstiltskin. When he was big enough to fend for himself, he was thrown out of the castle. And the King took refuge in the only thing that gave him pleasure—counting his riches.
The boy was not, however, abandoned totally, for his dead mother stayed with him and through her influence he became part of nature and learned how to turn ordinary things into gold. As a boy, he would stand at the edge of the playground and the other children would gather round but their parents would pull them away from this strange child. And the kindest of all the children to him was the Shepherd's daughter.
And it is the Shepherd, not the Miller, who, some years later, makes the stupid false boast about his daughter's ability to spin straw into gold. So the story unfolds as in Grimms' Tales but now Rumpelstiltskin is not an imp but the King's own son.
Gold (and the love of gold) is a central theme of the piece. When the lights first go up, we see the Queen (apprentice dancer Maria Vincentelli) bathed in golden light and luxuriating in her gold cloak and the love of the King, but the darker themes which were present in the first two pieces of the trilogy soon make themselves felt but underlying rather than taking precedence as they did in Snow White.
As one would expect, Rumpelstiltskin has the balletLORENT trademark eclectic dance / movement styles: ballet, of course, and contemporary dance, but there's also a touch of hip hop, a bit of pole dancing, something rather medieval which segued into an Irish jig, not forgetting climbing, hanging upside down and other recurring balletLORENT motifs.
At one point I was even reminded, albeit obliquely, of Christopher Bruce's Swansong (but that might just be me!). And was there a touch of the Fawn from Underneath the Floorboards in the sheep at one point?
Excellent performances too, for it's a very fine cast: in addition to Maria Vincentelli it comprises Gavin Coward (Rumpelstiltskin), Natalie Trewinnard (Shepherd's Daughter), John Kendall (King), Tony Fitzgibbon (Shepherd) and the Ensemble of Debbi Purtill, Gwen Berwick, Juliet Thompson, Raymond Roa and Benedicta Valentina
Superb costuming combines with the choreography to give us some really convincing sheep (which drew a real "ahhh" from the audience), just one example of the extremely high production values: a set (Phil Eddolls) which could almost be a character itself in its fairytale appropriateness and flexibility; costumes which are both sumptuous and clever by Michele Clapton; Malcolm Rippeth's hugely effective lighting (with Michael Morgan)—he really does know how to make gold glitter and use shadow play effectively—and compelling music by Murray Gold.
It's a fitting, sumptuous and beautifully realised production to bring the five years of the trilogy to its culmination and well deserved the enthusiasm and standing ovation with which it was greeted.
Reviewer: Peter Lathan