Russian Ballet Icons Gala 2018

Ensemble Productions
London Coliseum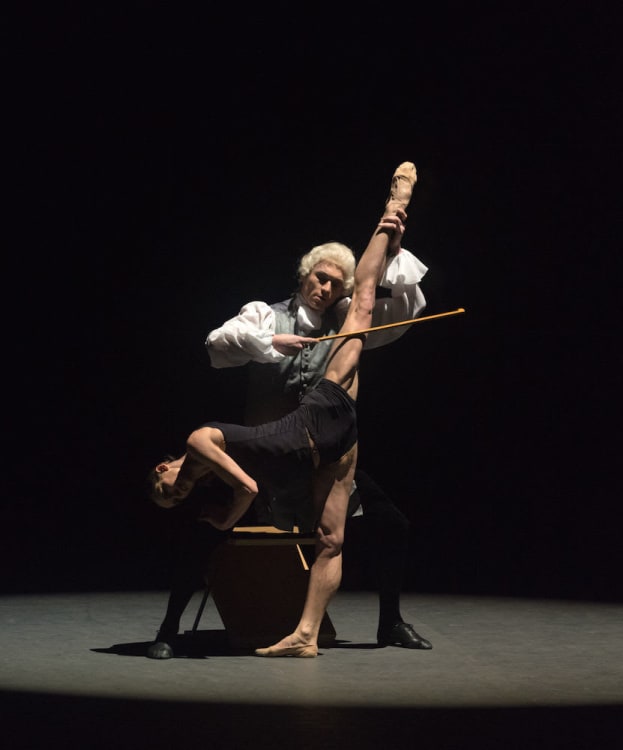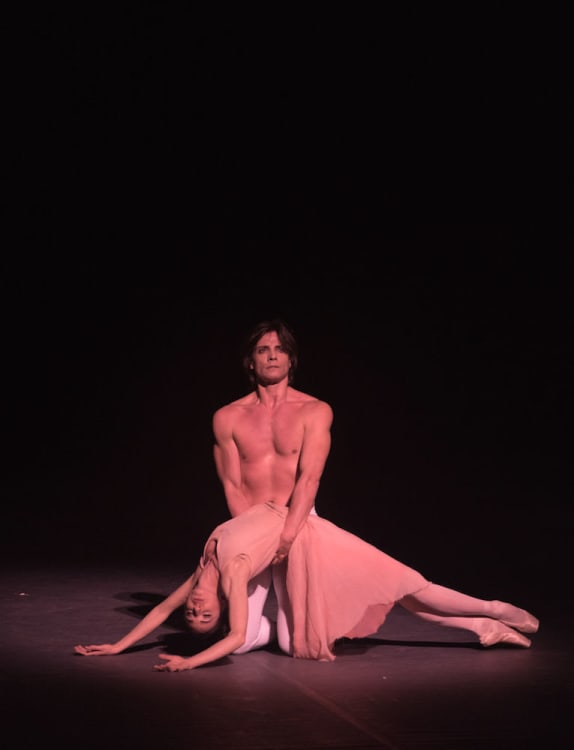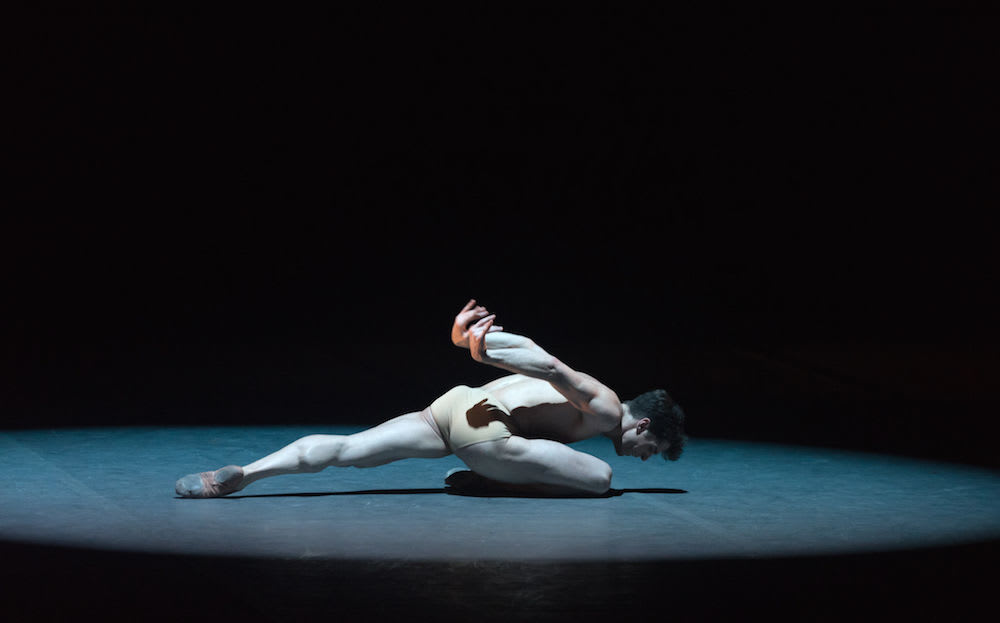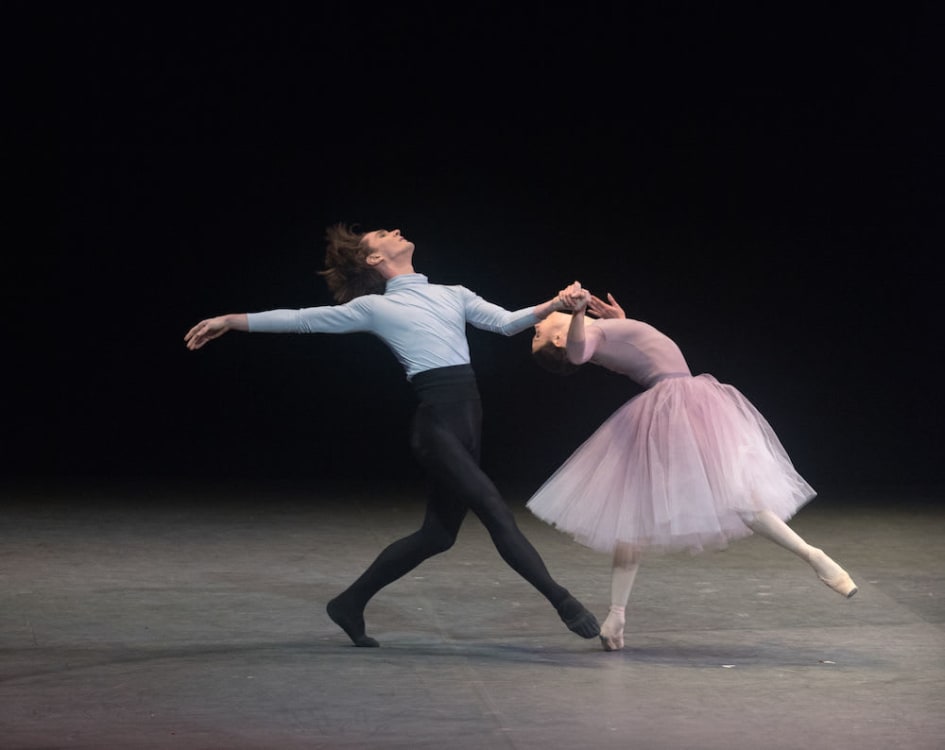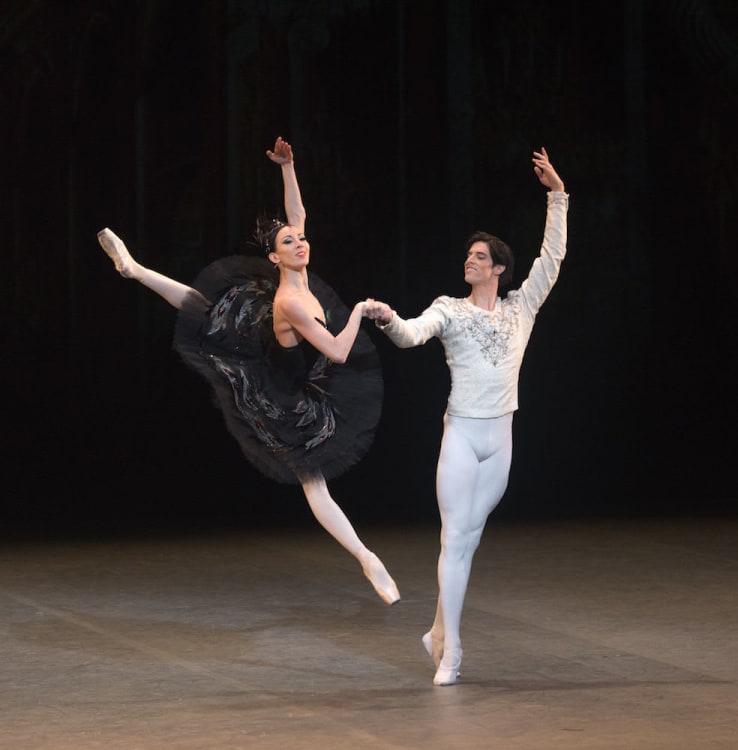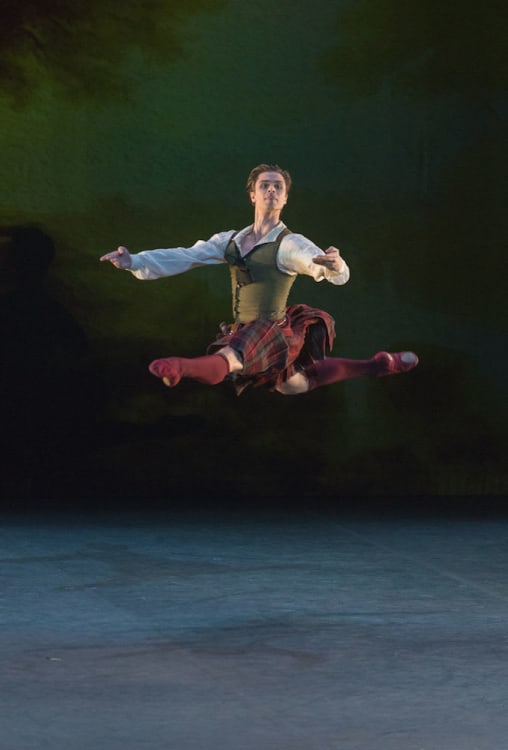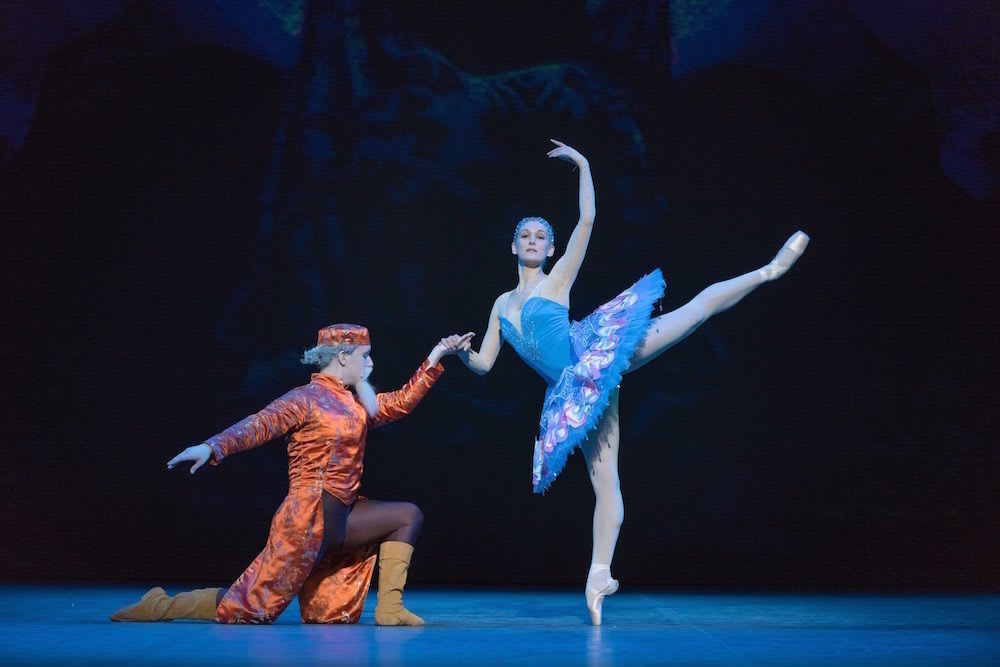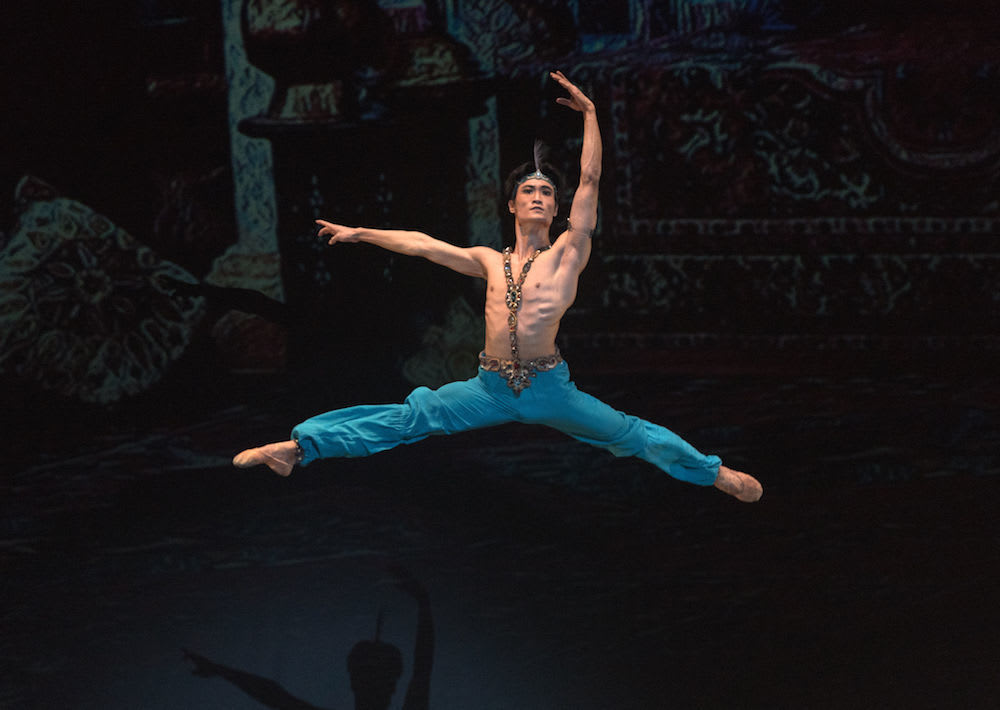 With the wind from Siberia chilling the air in London, at the Coliseum the Russian Ballet Icons Gala 2018 (an annual event, organised by Ensemble Productions since 2006) brings blazing firework power from world class dancers from the Bolshoi, the Mariinsky, and the Royal Ballet, amongst others, to celebrate the legacy of Russian ballet, namely Marius Petipa's, whose birthday bicentenary year it is.
Legacy is the coverall term, which includes 'after Petipa' and modern-day responses from contemporary choreographers, two world premières, and an extract from Yuri Possokhov's controversial Nureyev. So, a mixed bag of thirteen pieces with the usual gala dependables of Don Quixote to end the first half and Le Corsaire to bring the evening to a rousing close.
The Royal Ballet's Mayara Magri and apprentice Stanislaw Wegrzyn open the proceedings with a charming extract from Coppélia, he with the posture of a prince in waiting, she with confident balances, fouettés attacked with assurance.
Francesca Hayward and Federico Bonelli, RB principals, deliver a sublime white act Giselle. I missed her official debut in the role earlier this month and am gratified to see that all the five-star reviews are more than justified: airborne elevation and soft arms carry Adam's music with emotional eloquence on a bare stage.
In the first half, three stalwarts are interspersed with three works new to me. Roland Petit's 1973 La Rose Malade, inspired by William Blake's The Sick Rose from his 1789 Songs of Innocence: Giuseppe Picone in white tights and Claudia D'Antonio (Teatro di San Carlo) in pale pink fading away in his arms to Mahler's exquisite 4th movement of his Fifth Symphony (always takes me back to Visconti's 1971 Death in Venice film). A difficult but beautiful piece, danced originally by the then 48-year-old Maya Plisetskaya, Petit is contemplating death again—I'm thinking of his Le Jeune Homme et La Mort of 1946.
Nacho Duato's witty 1999 Cello Duet, a short extract from his Multiplicity, Forms of Silence and Emptiness, inspired by Johann Sebastian Bach's life and work, danced by Alexei Orlenco and Polina Semionova (Staatsballett Berlin) in soft shoe, he a bewigged Bach playing on her black-clad cello body. The audience love it and it's a lift after the sad sick rose.
Ilya Zhivoy's A Flashback is a world première danced by Mariinsky Theatre's Roman Belyakov and Ekaterina Kondaurova. Arvo Pärt's transcendent music and Konstantin Binkin's lighting the only scenery, it is a welcome dramatic surprise. Upper body and arms sinuous, Kondaurova in red dress dances in a single spotlight. Belyakov steps out of the shadows and they duet, instruments of the music, emotions writ large on acrobatic bodies. Balanchine's quote, "put a man and a girl on stage and there is already a story" is apposite. The mood changes with the lighting from cold blue to hot red. The man fades into the background.
Maria Alexandrova and Vladislav Lantratov of the Bolshoi dancing against a backcloth of red swagged drapes go hell for leather in Don Quixote to Ludwig Minkus's music: one hand lifts, flashy fouettés (my companion asks me if these are obligatory in every ballet—there are more to come), triple turns en l'air, double cabrioles derrière, making it all look easy, stepping up the tempo in each variation, showing off. Phew, time for a drink…
The second half has the Black Swan grand pas de deux, La Sylphide and Le Corsaire to please the traditionalist, but it opens with a kitschy 'oriental' curiosity from Theatrum Vitae: Warrior of Light, a tribute to painter and theosophist Nicholas Roerich. Three of his paintings are brought to life: Song of the Morning, Dorje the Daring One and Mother of the World, hope, war and love.
A voiceover in English and Russian speaks of beauty: "in beauty we are united, through beauty we pray, with beauty we conquer." Roerich's projected spiritual paintings startle, as does the choreography for the wrong reasons. Apparently it is an excerpt from their upcoming full-length ballet in 2019, and it's already too long.
Premièring in 2000 at the Bolshoi as a tribute to Plisetskaya, who had suggested the notion of choreographing the swan for a male dancer, Ricardo Cue's The Swan for Sergio Bernal (Ballet Nacional de España) dies on a frozen lake, where a noisy icy wind heralds Saint-Saëns The Dying Swan. Unfortunately its position straight after Viktoria Tereshkina (terrific, with arms that remind me of Ulyana Lopatkina and that's the highest praise) and Xander Parish's Black Swan does it no favours.
Lack of context does for the eagerly awaited Nureyev. Maria Alexandrova and Vladislav Lantratov, the Don Quixote dynamic pairing, as Nureyev and Fonteyn in pallid costumes fail to inspire even to Liszt's lush dramatic music.
Sandwiched between Bournonville's 'after' Filippo Taglioni ebullient La Sylphide - Bolshoi's Artem Ovcharenko a buoyant James and Anna Tikhomirova, the image of Marie Taglioni (her father Filippo choreographed La Sylphide in 1832 for her), light as a feather, expressive of face, and flighty as a butterfly - and spectacular leaps from the Mariinsky Theatre's Kimin Kim (partnering the Bolshoi's lovely Ekaterina Krysanova who polishes off her fouettés with élan) in Petipa's Le Corsaire (one of Nureyev's showcases) Nureyev stands little chance.
The English National Ballet Philharmonic Orchestra under the direction of Valeriy Ovsyannikov must be applauded for carrying the evening, providing scenery for the ears, as there is none for the eyes apart from the odd back projection.
The Russian expats colonizing the Coliseum seem very happy with the showcase evening (tickets are not cheap), which ends on a party high as the audience beats in time to Krysanova's thirty-two fouettés—I've stumbled into a music hall revue...
The programme promises Natalia Osipova and Vladimir Shklyarov in Yury Grigorovich's 1961 The Legend of Love, music by Arif Melikov. An uncredited Tereshkina takes Osipova's place. But that's the nature of galas. Organizational logistics must be a nightmare.
Reviewer: Vera Liber